Using Opposition Instructions for marginal gains
Do you find that the same tricky winger always gets the better of your full-back every time you come up against them? Does a specific playmaker carve open your defence time and time again with lovely through balls? What about that striker who always seems to evade his marker and nod in a frustrating equaliser at the back post?
Sure, you could tweak your player roles and duties to be less attacking. You could lower the defensive line to try and prevent those pesky forwards getting in behind. You could even change your shape entirely and go with five at the back for extra protection.
But what if there was a more subtle way to minimise these issues? That's where Opposition Instructions can come in handy. FM Stag explains how Opposition Instructions can give you the crucial tiny margins needed to get results.
What are Opposition Instructions?
On your Tactics screen, if you click on Opposition Instructions, you have the option to target specific opposition players in a number of ways. Namely Tight Marking, Pressing Intensity, Tackling and Show Onto Foot.
These are specific instructions given to your team to treat individual players on the opposite team differently to their teammates during the match.
What do they all mean?
Tight Marking
Tight Marking instructs your players to mark a specific opposition player very, very closely. The idea is that the opponent's dangerman is less likely to successfully receive the ball if one of your defenders or defensive midfielders is breathing down their neck.
However, it's not that simple. Getting super tight to a shorter, less physical striker seems logical. Your defender will win most of the aerial duels and will undoubtedly be able to outmuscle them with regularity. But, what if the attacking player is a great dribbler with good first touch, balance and acceleration? The last thing you want to see when a highlight begins is that tricky attacking midfielder spinning your defender with one graceful touch and then leaving them for dust with their jet-heeled pace. Like many things in Football Manager, you'll get the most from this instruction when it's used in the right situations.
Pressing Intensity
Pressing Intensity defines how aggressively your players close down an opposition player. Close everyone down, give them less time on the ball, win football matches. Easy, right? Not always. If your players are great tacklers and have excellent Pace and Stamina, then sure, intensely press and try to control the game. What if you are playing a team with brilliant decision makers with high anticipation and great off the ball movement? We've all seen it before. A world-class full-back charges at full speed towards a winger, only for the winger to lay the ball off to a midfielder who has the vision and technical ability to play a lovely through-ball right into the gap in behind that the full-back's surge has created.
Is intense pressing a guaranteed way to put pressure on your opponents and reduce the number of passes they can play before you win the ball back? Yes. Is there a risk that some of your more cunning opponents may be able to take advantage of your willingness to allow your team's shape continually changing with relentless pressing? Yes. Will pressing hard for 90 minutes badly deplete the stamina of your players and put them at higher risk of incurring muscle-related injuries? Also, sadly, yes.
Tackling
Nothing says 'this isn't going to be an easy game' like a crunching tackle in the first few minutes of a heated derby. It's a beautiful thing to witness. Football is a physical game, and imposing your team's strength, aggression and bravery on the opposition can be the difference in that crucial battle for dominance in the middle of the pitch.
That said, it's hard to win games when you get a man or two sent off, isn't it? Knowing when to get your players 'Stuck In' and when to have them ease off contact is key to getting the most from these big hits.
Show Onto Foot
Most footballers have a preferred foot. Most can pass, tackle and shoot with either, but usually with one more naturally and successfully than the other. A player's profile in Football Manager will give you this information. If your opponent's playmaker has a 'wand of a left foot' then it makes sense for your players to approach and jockey him in such a way that he is forced to use his right foot, which has fewer magical powers.
However, it's important to understand that every action has an equal reaction. If you show a right winger onto their left foot, you are preventing him from having the time and space to loft an accurate cross in with their stronger foot but you are forcing them inside, where they may have a one-on-one with your centre-back and a clearer shot at goal.
What can I do about it?
There are three main options for the implementation of Opposition Instructions.
Delegate
You could ask your staff to decide, using Staff Responsibilities. Your assistant manager has to be getting paid for something, don't they? A constant source of hints, tips and advice, your assistant manager can set and tweak those Opposition Instructions on your behalf. The advantage is that you don't need to do it yourself but if they don't work out, you'll still probably find yourself answering to the board.
The Fixed Approach
You could apply the instructions based on positions and roles, regardless of who the opposition is. If you don't trust your defenders to deal with a flurry of crosses, make sure your full-backs are set up to always show the opposition wingers inside, no matter who they are.
If you hate giving space to the opposition strikers, tightly mark them with regimental frequency. These decisions can form part of your tactic building. It's not about who the opposition is, just about forcing them to play the game on your terms.
The Flexible Approach
The way I like to do it is to target specific opposition players based on their performances during the season and their morale. On the right-hand column of the Opposition Instructions page, your backroom team will give you some insight into the performances of the individuals you're coming up against.
You might see that one of the opposition's centre-backs has low morale or is only averaging 6.4 for the season. Pressing them intensely is likely to force them into a mistake – remember, a chain is only as strong as its weakest link…
The opposition's leading striker might not be the best in the air but they're a great finisher. In that case, it'd make sense to mark them tightly to stop them getting too many shots away. Perhaps they're playing in a two, with their strike partner racking up assists as a result of their great Off The Ball movement and high Work Rate. To combat this, you might want to bring in a defender or defensive midfielder with high Attribute scores for Aggression, Bravery and Work Rate.
During the game itself, keep an eye on the number of key passes and chances created by specific opposition players during the match. This will allow you to tweak how you target opposition threats accordingly. For example, their playmaker may have made more key passes and successful crosses than anyone else in the first half. They're obviously getting too much space, so it's time to change that – marking them tightly, pressing intensely and tackling them aggressively should help to nullify their threat and potentially force a couple of opportunities for you to him them on the counter.
In Summary
Opposition Instructions can be a difference maker. It doesn't need to be an exact science or require diving into heavy analytics. Every FM player decides which roles your players will play in your tactic by looking at their strengths and weaknesses. You could evaluate the opponent's major threats in much the same way.
Understanding and utilising Opposition Instructions is another weapon in your arsenal against those sneaky opponents though, and a deadly one at that. As always, using them in moderation should deliver the best results.
Happy managing,
FM Stag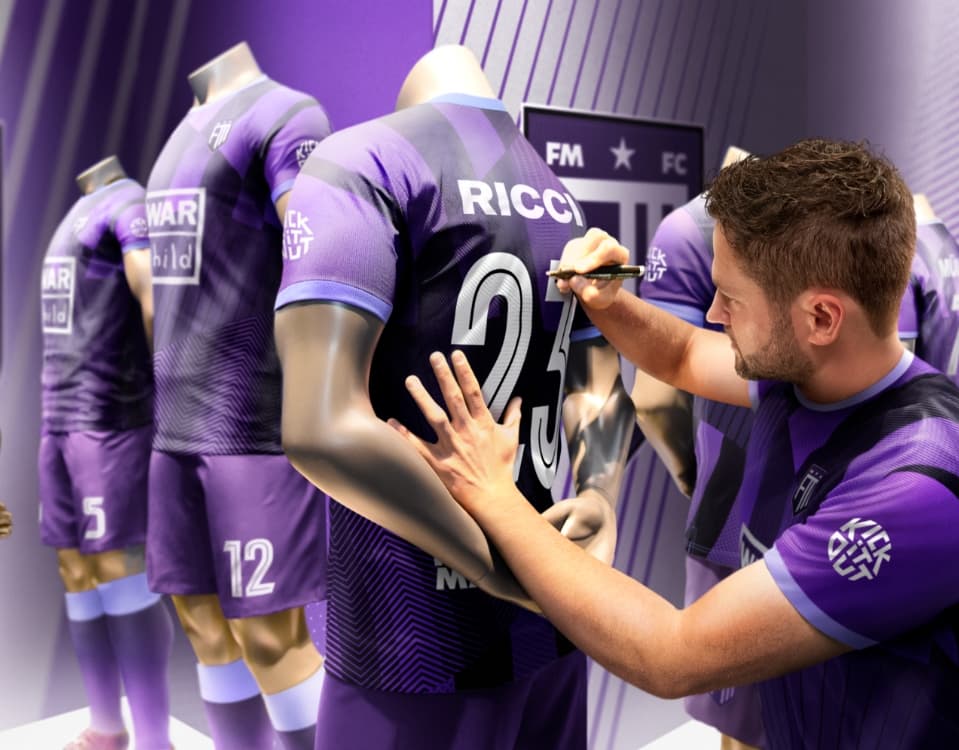 JOIN THE SQUAD
GET REWARDED
Sign up for FMFC to get exclusive feature drops and game updates, personalised content, plus member-only rewards and incentives.
Join the
squad