Utilising Pressing Forwards and Defensive Wingers | Wednesday Wisdom
Tactics: Player Roles
27.05.20
This week's Wednesday Wisdom is brought to you by Ihor Crusadertsar of Dictate the Game who focuses on two underrated and under-utilised roles.
At first glance both Pressing Forwards and Defensive Wingers might appear to be roles you would make use of in the dying moments of a game. Maybe you'd use them when you're trying to preserve a fragile lead in a tight game, or competing as the underdog in a big match? Whatever the case, it would be very unusual to consider either role as the basis of your standard tactic or formation. However, appearances can be misleading. A different sport gave me the idea of mixing things up.
What I learned from Ice Hockey
Long before I tried my first version of Football Manager (my eternal favourite, FM14), I loved another Sports Interactive management game. Back then, my game of choice was Eastside Hockey Manager 2007.
I remember guiding Montreal to three consecutive titles in EHM07. I had a defined club DNA – acquire the biggest, strongest and fastest skaters available and let them loose in attack. This worked, as we stopped most opponents before they could even make it into our half. I later found out that this was far from original thinking. Most teams have a trio playing on the 'forechecking line', inside the offensive zone, to make life difficult for the opposition. Think of this as having your forward players constantly working in a line near the opposition's box.
For me, the fun began when I found out that I could also apply this in FM, experimenting with defensive forwards and wingers – the unsung heroes of modern football.
Defending from the front
Defensive Forwards (now Pressing Forwards) and Defensive Wingers have been around since FM14. The concept behind the roles has changed little over the years and their descriptions remain similar. For example, if you look at its description in FM20, the Defensive Winger is still tasked with pressing opposition full-backs, winning the ball high up the field and then making it available for the rest of the team.
Like Pressing Forwards, Defensive Wingers have become hot commodities for both real and virtual managers. The recent success of teams such as RB Leipzig has made a good case for the importance of defending from the front and making pressing a key element of any team's offensive game plan. This has become especially true as players' general fitness levels increase and counter-attacking tactics become more popular in the higher echelons of football.
Defence is the Best Form of Attack
The role of a Defensive Winger is probably the most misunderstood in the game, simply because of its name. Much like the old Defensive Forward, the confusion is caused by the 'defensive' part of the name. In fact, the Defensive/Pressing Forward is not an ideal role for a cautious counter-attack system. A good Defensive Winger is best served in a proactive high-pressing tactic such as that used by some of Europe's most successful sides. In fact, some of my best possession tactics in FM20 use a combination of Defensive Wingers and Pressing Forwards. To illustrate this, let's look to the Bundesliga, a league fluent in interesting tactics.
A team perfectly suited to this style is the aforementioned RB Leipzig. A team that utilise the roles efficiently in the real world. A 4-4-2 shape is ideal to incorporate both a Pressing Forward and Defensive Wingers into the mix. At Leipzig, you have Timo Werner leading the line – a great example of a Pressing Forward.
His strengths are his physical attributes, work rate and aggression. Also, he has better tackling and positioning than most forwards, which greatly help him in regaining possession. Werner is also a perfect example of how your typical Pressing Forward is not so 'defensive' any more. Rather, it is a new role that is capable of both crafting its own chances and finishing them. It can even be selected with an Attack duty, whereby old Defensive Forwards could only be on Support or Defend. But no matter its duty, it can be your system's most hard-working striker as well as its most lethal one. All you need is the right kind of system for your Pressing Forward to flourish in.
Continuing with the Leipzig example, on the wings you have Werner's partners, Yussuf Poulsen and Marcel Sabitzer, both set as Defensive Wingers. They act according to their roles, targeting the opposition full-backs high up the field, tackling them and then quickly sending the ball into the feet of the lightning-quick Werner. He, in turn, plays just in front of the Shadow Striker. This is no coincidence. Whether Werner receives the ball from the wingers or grabs it himself, he can always use his balance and work rate to bring the onrushing Shadow Striker, Dani Olmo, into play.
In terms of attributes, the typical Defensive Winger is not that much different from a Pressing Forward. The focus is still on Aggression, Bravery, Work Rate and most physical attributes. But they have to be technical enough to be able to tackle, cross and pass towards the Central Striker and/or his Shadow Striker partner.
The rest of the tactic is set up to accommodate this style of play. The midfield is congested by the two holding midfielders and inverted wingbacks. This is a way to force the opposition wingers and fullbacks to bring the ball forward via the flanks, where we can overwhelm them with defensively superior wingers.
Any team has a better chance of winning if it controls the ball. A greater percentage of possession can translate into more time to set up dangerous attacks. To get possession you need to be proactive in going forward to win the ball back before your opponent can do anything with it. In the wise words of a Dutch legend, your goalkeeper should be your first attacker and your strikers the first defenders.
Hopefully, this guide has helped to showcase how the Pressing Forward can lead your attack and how, in combination with Defensive Wingers, this versatile role can give you a real edge in a high-pressing possession tactic. Sometimes a good attack really can be your best defence.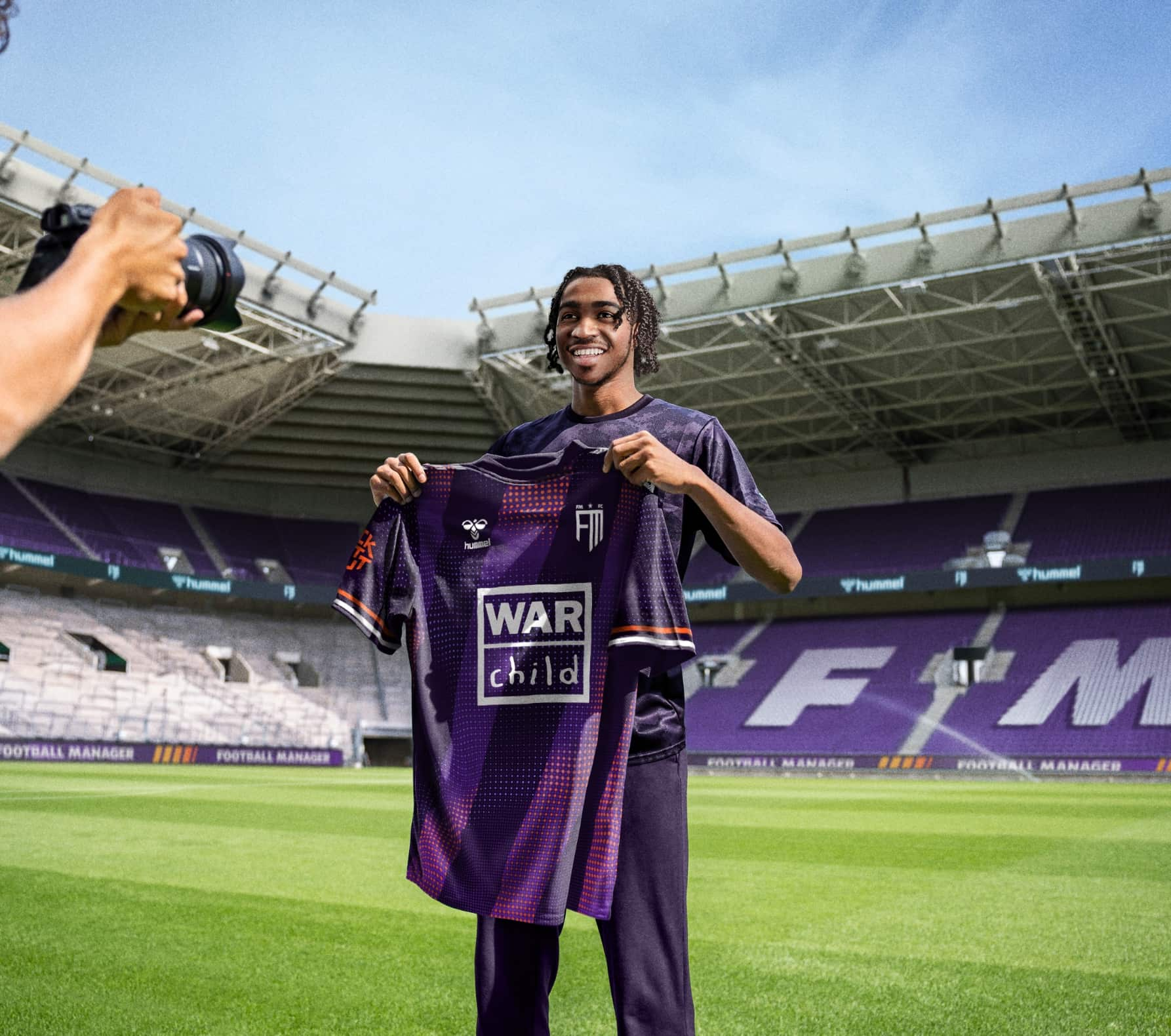 JOIN THE SQUAD
GET REWARDED
Sign up for FMFC to get exclusive feature drops and game updates, personalised content, plus member-only rewards and incentives.
Explore Our Features Roadmap