Football Manager 2021 Out Now
The time has arrived… Football Manager 2021 is out now.
PC and Mac users can download and play FM21 now from the Epic Games Store and Steam. Those who have been enjoying the FM21 Beta can find details below on how to update their game and continue their progress.
We're also delighted to say that FM21 Mobile can now be downloaded from the App Store and Google Play. Those of you who pre-ordered on iOS devices will be able to play immediately.
FM21 Xbox arrives on December 1st, with FM21 Touch (PC/Mac/iOS/Android) joining the squad on the same day. We'll also be making a return to Nintendo Switch ™ before the end of the year.
FM21 Beta Players
Those of you who've been enjoying the FM21 Beta can simply quit and restart the Epic Games Launcher or Steam and the game will update to the full release build. All single-player progress made in the Beta will automatically carry forward.
HOW TO INSTALL
PURCHASES FROM EPIC
Quit and restart the Epic Games Launcher and you'll see that Football Manager 2021 is available to install.
PURCHASES FROM STEAM
Simply quit and restart Steam and you'll see that Football Manager 2021 is available to install.
PURCHASES FROM ANY OTHER PARTICIPATING DIGITAL RETAILERS
Your retailer should have sent you a confirmation email with a code, or a link to redeem your code which can be activated on Steam by following the instructions below:
1. Launch the Steam client software and log into your Steam account or create a new, free account
2. Click the Games Menu
3. Choose Activate a Product on Steam
4. Follow the on-screen instructions to complete the activation process
PHYSICAL PURCHASES
Physical purchases will include a DVD, activation key, and instructions for installation.
What To Expect
New additions and game upgrades in Football Manager 2021 deliver added levels of depth, drama and football authenticity. FM21 empowers you like never before to develop your managerial prowess and command success at your club.
Experienced FM players will notice upgrades and polished mechanics straight away, making the game look cleaner, faster and fresher than ever before.
For more insight on what to expect from FM21, check out our Headline Feature Blogs.
FM21 Mobile
FM21 Mobile is the fastest route to footballing glory for managers in a hurry to reach the top of the game. Three brand-new playable nations make this year's edition our best and most international offering to date.
For full details on what's new in FM21 Mobile check out our headline feature list.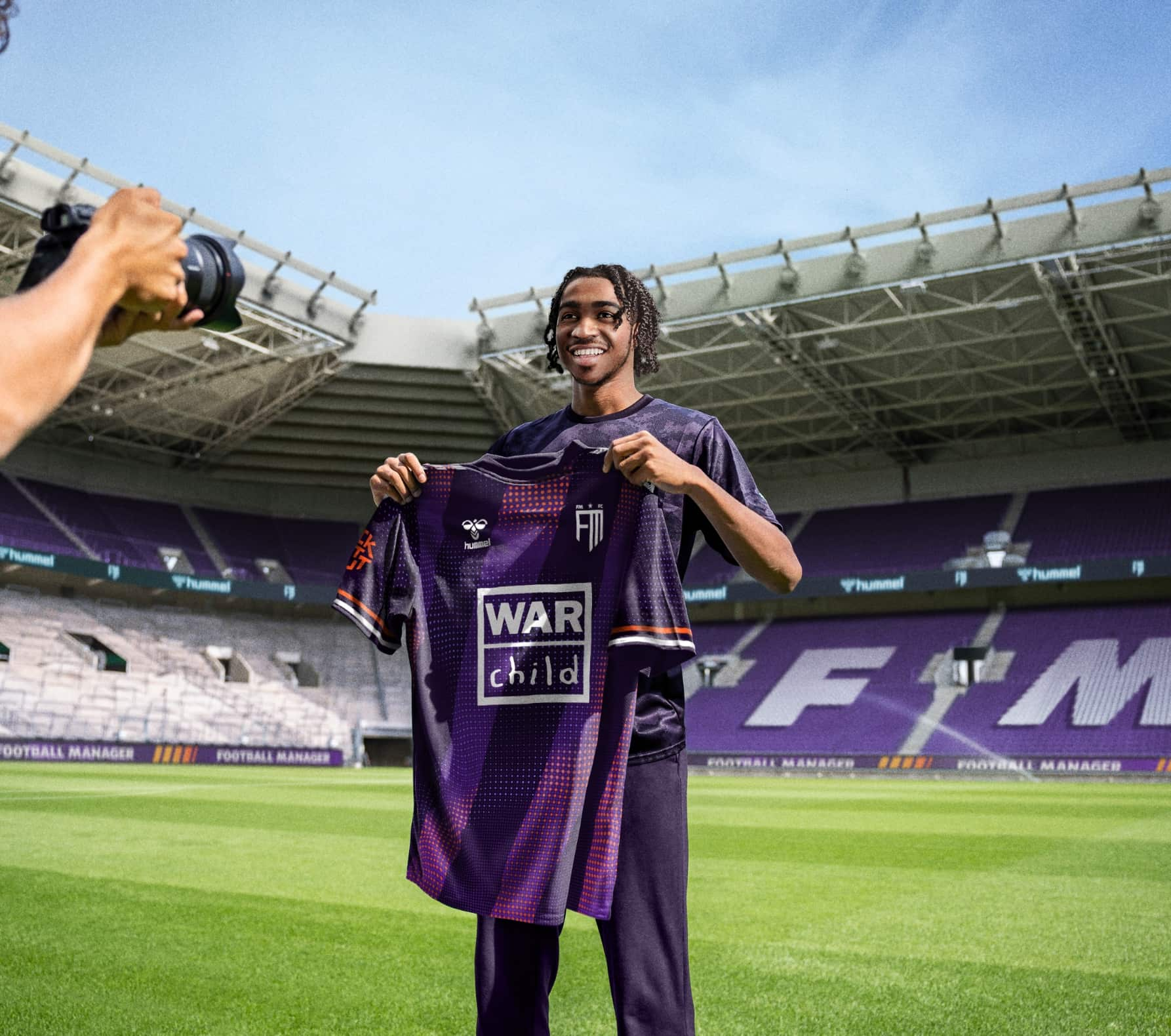 JOIN THE SQUAD
GET REWARDED
Sign up for FMFC to get exclusive feature drops and game updates, personalised content, plus member-only rewards and incentives.