Football Manager 2022 – Debuts November 9th
Overcome the odds and earn your success in Football Manager 2022, launching Tuesday, 9th November on PC/Mac.
Following an incredibly successful campaign on Xbox last year, Football Manager 2022 Xbox Edition also debuts on 9th November.
For the first time in the history of our series, FM22 and FM22 Xbox will be available with Xbox Game Pass and Xbox Game Pass for PC from launch. More information on FM22 Xbox and what playing on Game Pass means for you is available in our dedicated Game Pass announcement.
New Features and Game Upgrades
Starting with FM22 on PC/Mac, new features and licensing updates will begin to be released from late September onwards across our social media channels. Join the FMFC squad to get feature details and member exclusives direct to your inbox before anyone else.
Game upgrades and a host of exciting additions across all platforms will be also be revealed from early October across our website and social media, so get following to get ahead of the game.
Get Early Access to FM22
Managers pre-purchasing FM22 (Steam/Epic/Windows) before launch from a participating digital retailer* will net a 10% discount and the Early Access version of the game, which is typically available two weeks before the street release date.**
Handheld titles return for the new season
FM22 Mobile (iOS/Android) also steps out onto the pitch on November 9th.
FM22 Mobile should be available for pre-order on the App Store and pre-registration on Google Play from early October.
By pre-ordering FM22 Mobile on iOS, you'll own the game and be able to play immediately upon release. For Android users, FM22 Mobile pre-registration means you'll get notified when the game is ready for download.
Full release details for FM22 Touch, including our return to Nintendo Switch™, are coming soon.
Earn it for the fans
Big dreams realised through craft and skill is what Football Manager is all about. Powered by new, progressive ways to impart your footballing philosophy, it's time to earn the success that the fans of your club have been dreaming of and for you to take place your place amongst the managerial greats.
*Early Access is available from SEGA-approved digital retailers only. Please check to see if the store you're purchasing from is participating in the offer.
** Please note – The Early Access version of the game may go live at different times on different platforms.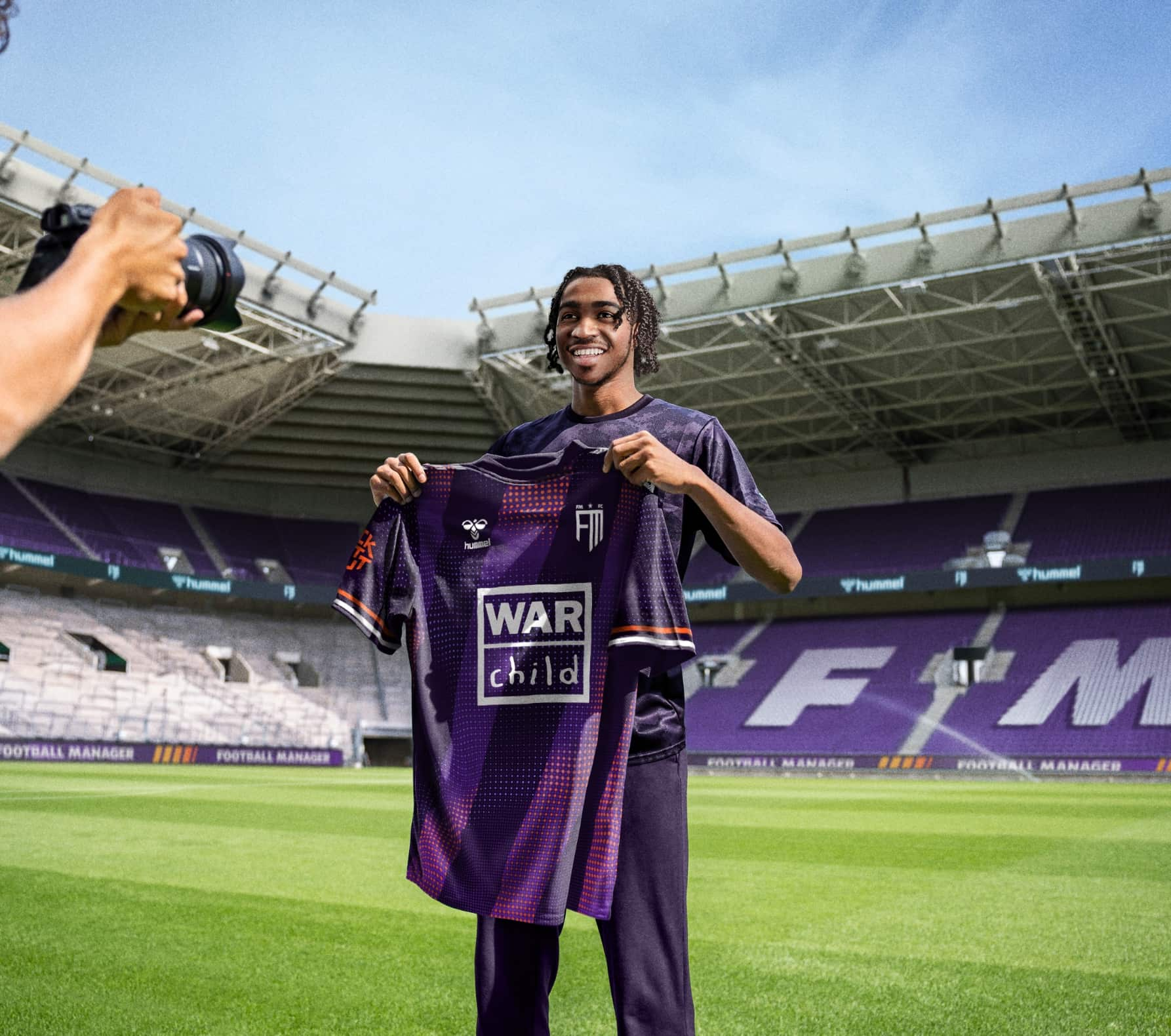 JOIN THE SQUAD
GET REWARDED
Sign up for FMFC to get exclusive feature drops and game updates, personalised content, plus member-only rewards and incentives.
Explore Our Features Roadmap