Football Manager 2023 Touch – How to Play on Apple Arcade
Football Manager 2023 Touch, the most authentic football management experience in handheld gaming, will make its debut on Apple Arcade on November 8th.
With our 3D Match Engine arriving on iPhone for the first time ever, the Touch series will return to Apple after a year's hiatus.
Exclusive to Apple Arcade, you can keep your all-important save on the move across all of your Apple devices with one subscription. Let's find out a bit more…
What is Apple Arcade?
Apple Arcade is a subscription service that offers unlimited access to a collection of more than 200 games, without ads or in-app purchases.
It also allows members to play across iPhone, iPad, Mac and Apple TV. On Football Manager 2023 Touch, you'll be able to set your tactics on one device and watch matchday unfold on another.
New games and content updates are added every week, with details available in the 'Coming Soon' section on Apple Arcade.
How do I sign up?
Look for Apple Arcade on the App Store through the Arcade tab. You can also search the App Store for a specific Apple Arcade game.
From there, you can take advantage of Apple Arcade's free one-month trial – or a three-month trial if you've just purchased an Apple device and redeem the offer within 90 days.* More details on subscription costs are available on Apple Arcade's website.
Football Manager 2023 Touch on Apple Arcade
With over 120 leagues from the world's biggest footballing nations, choose your perfect club and build your dream squad as you compete for football's top prizes.
Through Apple Arcade, our 3D Match Engine is available on iPhone for the very first time. So if you're on the move and want to experience complete matchday control on big European nights, you can immerse yourself in the drama of fully licensed UEFA Club Competitions.
You can also replicate the most popular styles of play with ready-made tactical templates, use Team Talks to inspire your players and track your success through our Dynamic Manager Timeline, a visualisation of your career achievements that grows as you reach the top.
FM23 Touch on Apple Arcade is designed to make your career slick and seamless across your favourite devices. We can't wait to hear about your progress on Apple Arcade, so follow us on our social media channels and share your successes with us.
*Requires compatible devices and software.
Notify Me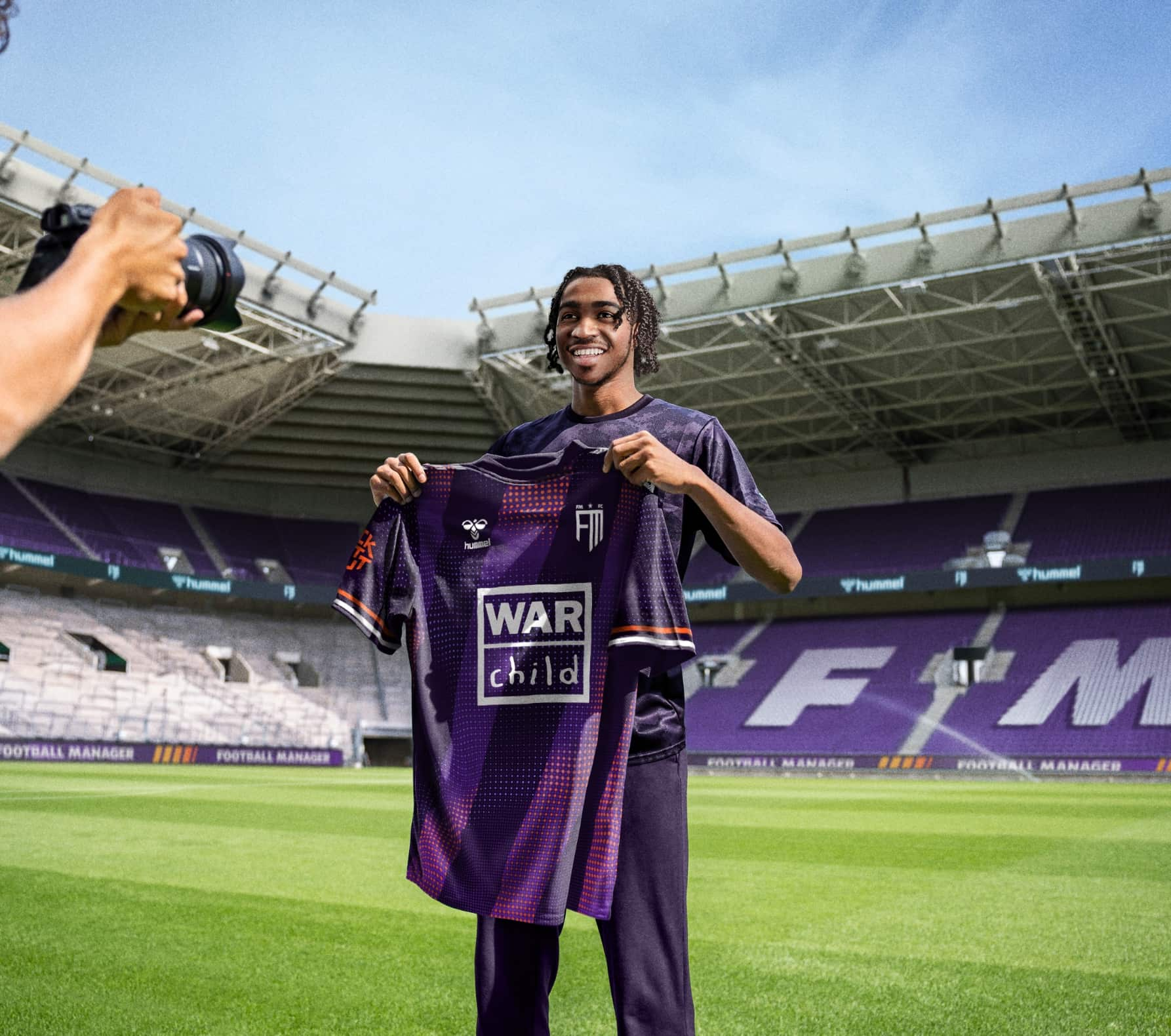 JOIN THE SQUAD
GET REWARDED
Sign up for FMFC to get exclusive feature drops and game updates, personalised content, plus member-only rewards and incentives.