Football Manager 2024 Touch on Apple Arcade – How to Play
After a phenomenal debut season, Football Manager, the world's best football management game, returns to Apple Arcade on November 6th with Football Manager 2024 Touch.
With the arrival of the new Save Game Compatibility feature, all existing players on Apple Arcade will be able to continue their FM23 Touch careers into FM24 Touch and benefit from a host of new features being introduced this year.
FOOTBALL MANAGER 2024 TOUCH ON APPLE ARCADE
Build your dream squad by securing the signature of football's biggest names.
Develop the next generation of superstars by levelling up your prospects on the training ground, turning them into world-class icons.
Football's most dominant tactical styles are at your fingertips, allowing you to hit the ground running with your style of football. To set yourself apart, add a unique twist to create your own playing identity.
Relish those big moments with an immersive, intelligent match engine that recreates the drama of matchday across all your favourite devices, and make game-winning tweaks as you experience the thrill of life in the digital dugout.
NEW TO APPLE ARCADE
WHAT IS APPLE ARCADE?
Apple Arcade is an ad-free subscription service allowing members to play more than 200 games across iPhone, iPad, Mac and Apple TV with uninterrupted gameplay.
New games and content updates are added regularly. Check out the Apple Arcade tab in App Store to see the latest.
HOW DO I SIGN UP?
Look for Apple Arcade on the App Store through the Arcade tab. You can also search the App Store for a specific Apple Arcade game.
From there, you can take advantage of Apple Arcade's free one-month free trial.
If you've purchased an Apple device in the last 90 days, you may be eligible for a three-month free trial.* More details on subscription costs are available on Apple Arcade's website.
EXISTING APPLE ARCADE SUBSCRIBERS
HOW WILL I BE ABLE TO CONTINUE MY EXISTING CAREER INTO FM24 TOUCH ON APPLE ARCADE?
The arrival of the Save Game Compatibility feature means you can seamlessly continue your progress from your current career into FM24 Touch.
The FM23 Touch game page on Apple Arcade will change to Football Manager 2024 Touch on November 6th, updating the game. From there, you'll be able to continue your career by choosing the 'Load FM23 Saved Games' option on the FM24 start screen.
If you have yet to start a career in Football Manager on Apple Arcade, head over to the App Store now, start your journey on FM23 Touch and continue your adventure on November 6th in Football Manager 2024 Touch.
*Requires compatible devices and software.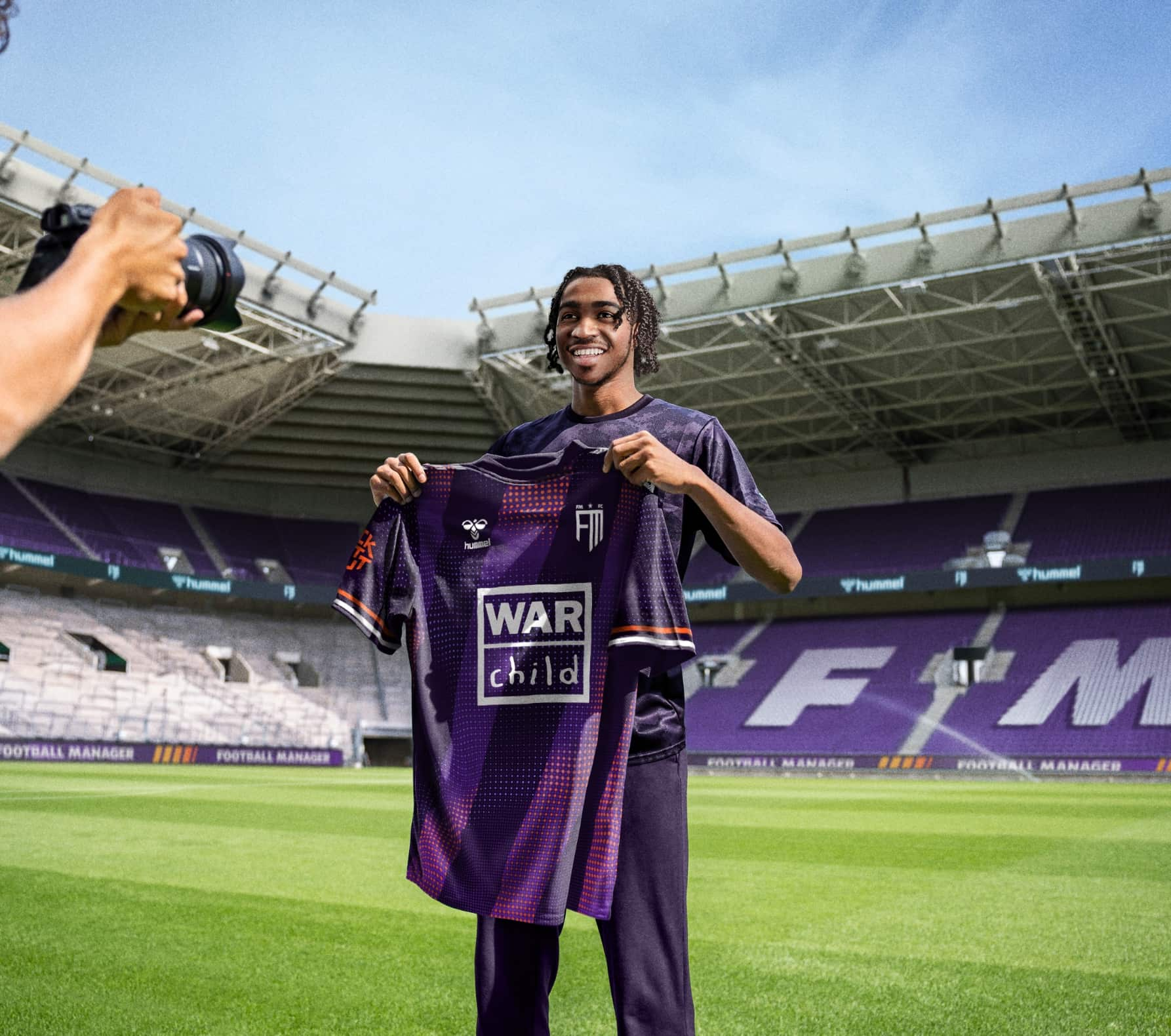 JOIN THE SQUAD
GET REWARDED
Sign up for FMFC to get exclusive feature drops and game updates, personalised content, plus member-only rewards and incentives.