HOW THE BEST TRANSFERRED WONDERKIDS DEVELOP IN FM19
There's no doubt that the Bundesliga is now *the* destination of choice for exciting young stars. Ambitious German clubs are scouring the globe to find the best talent and nurture it. With patience, positivity and playing time the Bundesliga – and the players themselves – are reaping the rewards.
Back when we launched Football Manager 2019, we profiled 18 Jung Stars who were on the verge of a breakthrough season. Now, to mark the release of FM19's Winter Update, we've gone back to the updated database to identify the hottest prospects that signed for Bundesliga clubs during the January window. The FM numbers point to these six rising stars…

Alphonso Davies – Bayern Munich
Leonardo Balerdi – Borussia Dortmund
Rabbi Matondo – Schalke 04
Amadou Haidara – RB Leipzig
Ozan Kabak – Stuttgart
Lucas Ribeiro – TSG Hoffenheim

We asked our friends at Scouted Football to run the rule over our chosen few, to take an in-depth look at their strengths, their weaknesses and their long-term potential [link].
But we don't want wait to find out how things will work out for them, so we've decided to use the Football Manager crystal ball to see how things might turn out. Setting the Bundesliga up exactly as it is in real life, we've put each of these six players firmly in the starting line-up of their new clubs and pressed 'Continue'.
How quickly will each one make an impression at their new club?

Alphonso Davies
The Canadian winger is one of, if not the hottest prospects to come out of the MLS. At just 18 years of age Davies has amounted over 80 professional top-flight appearances and earned a move to one of the world's most elite clubs.
Bayern's new star started in an exciting forward line operating on the left flank alongside Lewandowski's support acts James Rodriguez and Kingsley Coman. In the second half of the season Davies slotted into the side with ease, it seems that despite the winger's tender age, his pace and acceleration is enough to cause any defender problems.
Alphonso made a mark on the Bayern side instantly, scoring once and assisting three times in the 11 league games he started from February onwards. In this time, Davies also added to his goal tally at international level.


The 2019/20 season was another one of progression for Davies, operating freely on Bayern's left flank he was a vital part of their campaign.
The Canadian international scored six goals and assisted an astounding 17 times in the 40 games that he was involved in. He stepped up in big games too, scoring against Schalke, RB Leipzig and Dortmund. 2020 was also the year Davies made a great leap for his country too, turning from prospect to talisman for Canada.
Leonardo Balerdi
Balerdi was brought into the Bundesliga by Dortmund for a multi-million-Euro fee at just 20 years of age. BVB has become something of a home for hot prospects to flourish and the Argentine will be hoping to be the latest talent to take his game to the next level at the club.
The centre-half only played five senior games for his childhood club before the German side won the race to his signature. It's clear Dortmund saw something special in him.
As a ball playing centre-back, Balerdi slotted in alongside Manuel Akanji or Abdou Diallo in a confident and expansive BVB side who were leading the way at the top of the Bundesliga.


Balerdi's Dortmund finished that season as champions, finishing the campaign as impressively as they started it. The Argentine's debut performances in yellow and black were confident and assured, creating a goal along the way and reaching an average rating of 7.16 at the end of the season.
BVB couldn't replicate their title success the following season, finishing fourth. Balerdi created a firm partnership with Akanji at the heart of defence and contributing in goals at the other end of the pitch too.
The Argentine's attributes improved, particularly in the way he uses the ball, with impressive passing, decisions, composure and first touch. Dortmund progressed to the knockout rounds in Europe too, but were eliminated in the quarter-finals.
Rabbi Matondo
Schalke's hot prospect made headlines when he swapped the English top flight for Germany this January. Despite not being watched or heard of by many, he could well prove to be a star.
Matondo broke into the Welsh national team in late 2018 despite having never played a senior professional game. Comfortable on either flank, he adds pace, flair and a whole lot of confidence to an already exciting Schalke team.
In FM19, Schalke continued their poor start to the season with a 13th placed finish in 2018/19. A contrast from their runner-up finish in 2017/18. A bright spark of this campaign, however, was the consistency shown by Matondo. The exciting winger scored three goals, created one and was one of the side's most promising, attacking outlets.


Schalke improved in the 2019/20 season finishing seventh in the Bundesliga, scraping European qualification. As the team improved, Matondo improved too, getting more of the ball and therefore more opportunity to have an influence on games. The midfielder scored an average of a goal every three games, impressive for an out-and-out winger. Along the way, he picked up three 'team of the week' nominations and a spot in Schalke's team of the season.
Amadou Haidara
Haidara made the move to Germany from Austria in January and has slipped straight into the Leipzig first team in both the simulation and the real world. Despite his age, the midfielder has already amassed dozens of senior appearances, winning silverware at club level and a handful of international caps for Mali.
Leipzig's new signing is something of an all-rounder in the centre of midfield with the attributes to carry out a number of roles. Here, he slotted into a double-pivot with Kevin Kampl, looking to control possession and press intensely.
Haidara played 18 games in the second half of the season, contributing in four goals, helping Leipzig to once again secure European football.
The midfielder went from strength to strength in the following season as Leipzig jumped from third to second in the league, only to be pipped by Bayer Leverkusen this time.
Once more, Haidara was influential, contributing in both phases of play. He added goals to his game with five in the Bundesliga and four assists to his name as well - It's no surprise that the Leipzig man has elite clubs circling by June 2020.
Ozan Kabak
At 18 years of age Ozan Kabak moved from Turkey in hope for development with a view to securing first team football as soon as possible. The ball-playing centre back has composure and technique way beyond his years, comfortable operating in defensive midfield, too.
Stuttgart spent most of the first half of the Bundesliga at the wrong end of the table, struggling to gain any sort of momentum. In Kabak, they have a young star they who might just help them escape the threat of relegation.
Stuttgart began the 2018/19 season poorly, but managed to rescue a disappointing campaign, finishing a point off the relegation places. Kabak certainly had something to do with that, starting in every game from February onwards, raking up an impressive average rating of 7.10, the highest of any Stuttgart player that season. He also broke into the Turkish national team, scoring in only his second international appearance.
2020 was another year of progression for Kabak. Now 20 years old he made his 50th appearance for Stuttgart and gained more international recognition too. Once more he helped his side steer clear from the drop with a dramatic win in the relegation play-off at the end of the season. A 1-0 win in the second leg, against MSV Duisburg was enough to keep them in the division, a game in which Kabak was a colossus, taking home Player of the Match, making 100% of his tackles with five interceptions.
Lucas Ribeiro
The young Brazilian may not have the flair attached to some of the nation's stars, but Lucas Ribeiro is certainly just as exciting.
Hoffenheim's latest signing has all the ingredients needed in a modern-day defender with technique, physicality and natural instincts. For just under three million Euros, he will could prove to be a massive bargain.
By the end of the 2018/19 season on FM19, Lucas Ribeiro's Hoffenheim finished eighth, narrowly missing out on European qualification. The Brazilian held his own in the Bundesliga, grabbing a goal and two Player of the Match awards in his 12 games.


Hoffenheim improved in 2020 and with a confident run towards the end of the campaign, finished sixth and securing European qualification. Ribeiro was a big part of this, of course, playing in 27 Bundesliga games, securing an average rating of 7.03 and securing a place in his side's team of the season.
The 18-month simulation ends with the Bundesliga looking like this, European exploits for all but one of our prospects, who kept his side up in their final days.


The six young stars shone in their introduction to the German top flight and continued to impress in the following campaign… but just how far can you take them?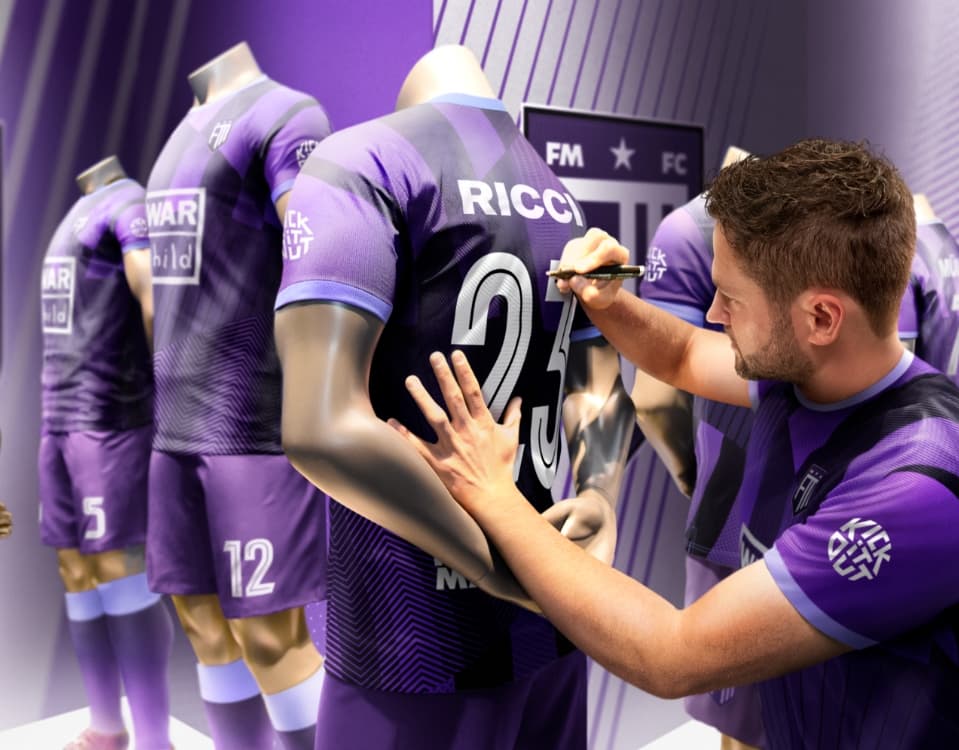 JOIN THE SQUAD
GET REWARDED
Sign up for FMFC to get exclusive feature drops and game updates, personalised content, plus member-only rewards and incentives.
Join the
squad