Welcome To The Club – What Is FMFC?
FMFC is the latest club to make its mark on the modern game and gives Football Manager fans the first chance to get their eyes on game and studio news, feature drops and gameplay inspiration, before anybody else.
FMFC content is not only exclusive but aims to be more relevant to the game and platform you play on, with insider tips and guides to support to your saves. This is made possible by linking your FMFC profile to your Epic or Steam account or by telling us which of our games it is that you play.
Over time, we'll learn more about the needs of our players and be better placed to support your journey with the right content at the right times.
By joining FMFC, you will also get access to member-only incentives and competitions – think of these as contract bonuses, and our way of saying thanks for your commitment to the club.
Being an FMFC member means…
Unlocking early access to blogs, guides, studio news, and interviews before anybody else
Member-only opportunities and incentives
Getting content on the games you play, for the platforms you play on
Squad bonuses from day one
From now until the end of the season, we'll be running a weekly giveaway of the FMFC jersey featured in our FM21 artwork and our release date video. The shirt has been brought to life by our friends at Hummel and in collaboration with our long-standing partners, War Child and Kick It Out. Being a FMFC member is the only place to get your hands on this money can't buy prize.
FM21 arrives November 24th and FMFC hopes to play a part in helping you achieve your goals by providing content tailored to you and your team's needs.
Sign up now to join the club.
Let's get started…
Sign Up Now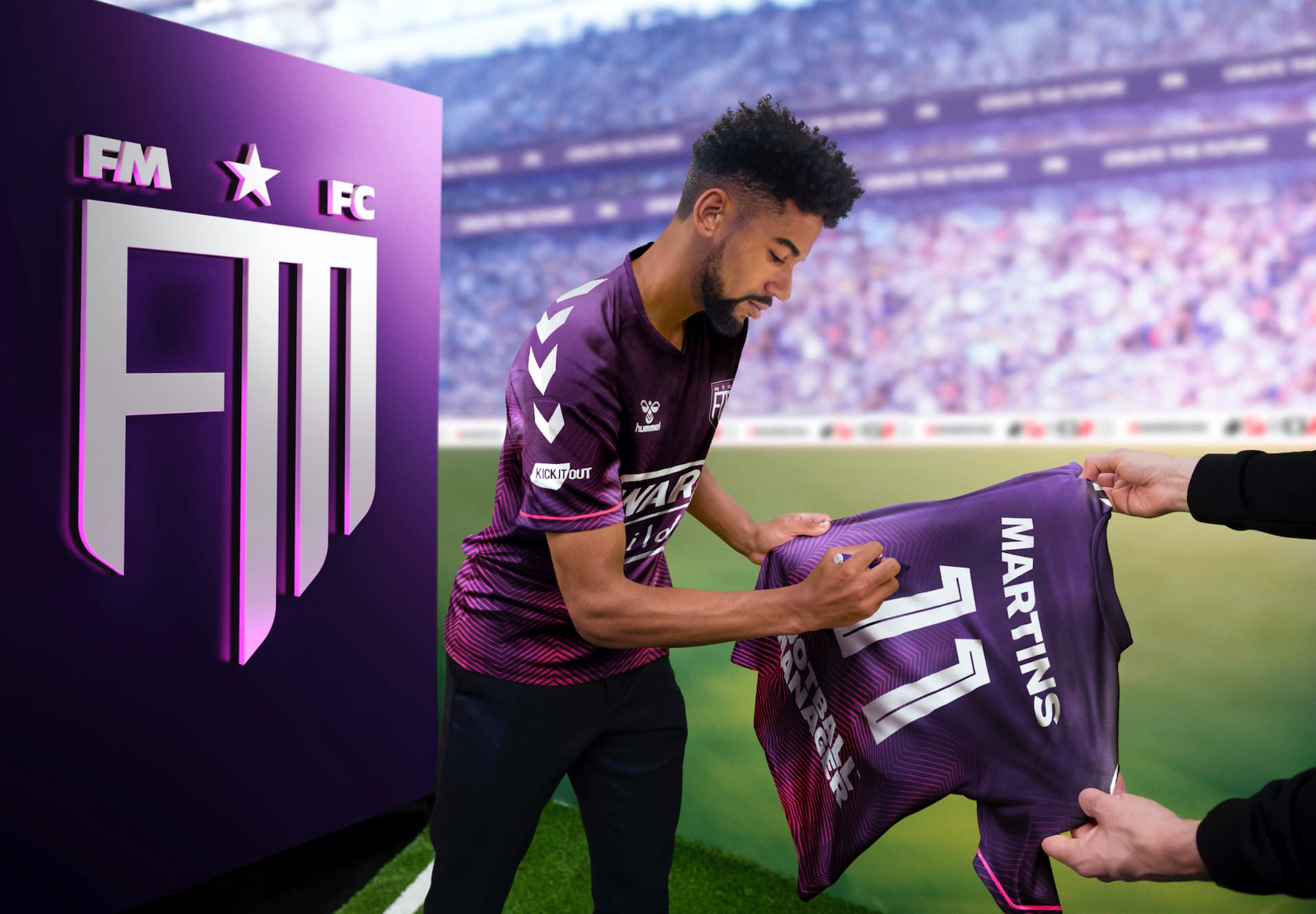 JOIN THE SQUAD
GET REWARDED
Sign up for FMFC to get feature drops and game info before anybody else, content more relevant to your game preferences plus member-only rewards and incentives.