Adam Le Fondre | Why I Love FM
Interviews
23.08.19
Read Time : 2 Minutes
The latest edition of Why I Love FM features our chat with prolific striker and Sydney FC number nine - Adam Le Fondre. Adam has been playing Football Manager since his teenage years and uses the game as the perfect way to kill time when travelling to away days.
What do you look for when selecting a team?
Normally I start as low as I can, one of my saves I took over Ashton United because one of my friends played there in real life. I'm currently managing Bolton because of a challenge I saw on Twitter where I navigate them out of the sticky situation they've found themselves in.
Accepted the Bolton challenge thrown down by @Bwfc_Ben0797 on @FootballManager 19 ? pic.twitter.com/UljTW8QT6M

— Adam Le Fondre (@A1F1E9) June 1, 2019
What's the first thing you do when you start a new save?
I like to assess the squad and see where I can improve. Then I go and get my coaches the most important thing for me as a manager is to get the backroom staff right.
How do you approach transfers?
This all depends on my budget, as I tend to be at the bottom end of the pyramid money is limited. So I like to use loans and free transfers to get to the top and work from there once we start developing more resources.
Ever tempted to sign or scout yourself?
Not normally, I always like to check up and see how I do or end up though. But I could never sign myself.
Favourite type of player?
A good advanced forward or inside forward with a focus on some key attributes. Dribbling, Finishing and First Touch with Pace and Acceleration too.
That sounds familiar... Adam.
Greatest managerial achievement?
I've had numerous saves over the years, so this is tough. I've had success with Hartlepool and Solihull Moors but Juventus was probably my favourite achievement. Winning 10 league titles in a row with European cups too.
Best save?
At the moment I'm playing as Bolton which is fun. No money, points deduction with virtually no players too, it's challenging. We managed to make the Playoffs but just missed out in extra time of a semi against Sunderland... frustrating, to say the least.
Best signing?
That's a really tough one, with my Ashton side I signed Tyler Hamilton on loan for a couple of seasons and then managed to make it permanent. He scored 20 a season from out wide - quality.
In Shanghai, playing @FootballManager and just got Ashton United into league 2 took me till 2022 for this promotion a lot of hard work gone into this ??? superb efforts from Tyler Hamilton, Kyle mcfarlane and Ryan wintle ????? #FM2019

— Adam Le Fondre (@A1F1E9) April 21, 2019
Best Newgen?
I had one on my old Juventus save - Matteo Coresi. 20 for finishing at 18 years of age... he was a god amongst young Italian Newgens...
Why do you love FM?
I think I've played since I was 13/14 years old. With football, I'm always away, even more so nowadays, so it helps to pass the time when travelling. It's just a great way to simulate yourself and build a dynasty while you're at it. Well, that's what I do anyway...
Thanks to Adam, Sydney FC and Jaime Castaneda for photography.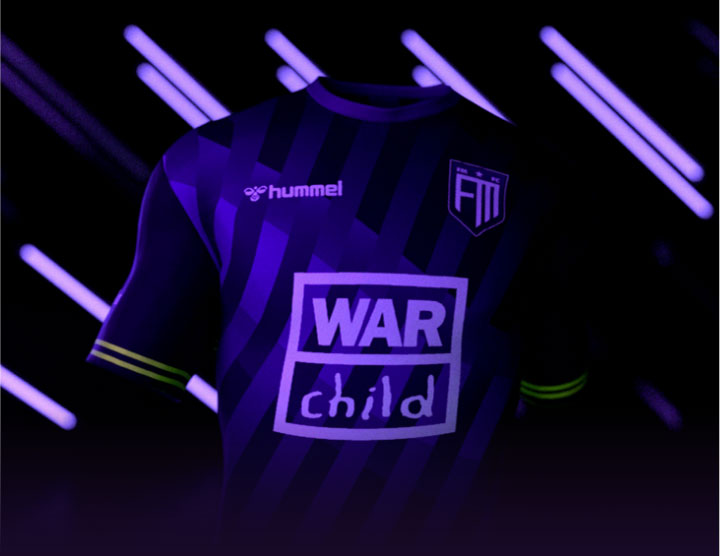 JOIN THE SQUAD
GET REWARDED
Signing for FMFC is your first chance to get feature drops and game info before anybody else, as well as content more relevant to your game preferences plus member-only rewards and incentives. 
Sign-up now for a chance to win an FMFC jersey every week until the end of the season.