The Researcher Interviews | Portugal
Extra Time: Interviews
23.07.20
Our series interviewing our Head Researchers has seen us speak to people living and working in three continents and four very different countries – South Africa, Scotland, Switzerland and Argentina. This time we head to the footballing hotbed that is Portugal to speak to Carlos and Bruno, who have been contributing to our vast research team for a combined 16 years.
Carlos: My name is Carlos Bessa and I'm from Porto. I started working on the Football Manager database for Football Manager 2010, when I was an assistant researcher. Since I was a kid I'd played hundreds of hours on the previous games, starting out in 2001 – this is a passion that has almost accompanied my whole life. I've played every single edition since FM10.
Bruno: I'm Bruno Luis, from Lisbon. When I was just a young kid, I used to go every other weekend to my cousin's house, where they had computers. They would spend whole days playing the older games, with just the English divisions, and I would be standing next to them, watching them play. By 1999 I had got my first computer and was finally able to start playing the game that I loved. Since then, I've spent uncountable hours playing most FMs, and ultimately joined the research team in 2014.

How did you first get involved with researching for Football Manager?
Carlos: In every save game I wrote notes about attributes and moves to create my own 'updated database'. In 2010 I contacted José Chieira, the former Portuguese HR, to offer my help to be more active and help further improve the Portuguese database. He quickly accepted and since that year I've helped the Portuguese Research Team. In the 2015/2016 season, José invited Bruno and I to become the new Portuguese Head-Researchers (HRs)due to his lack of time alongside his work as a professional scout.

Bruno: Just like Carlos, I used to create my own database and publish it to the Portuguese community, but unlike him, I never really thought there was a possibility to join the research team. My way into the research team was quite different.
For a couple of years, I used to post every day on SI's forum, all the non subjective/factual details that I found incomplete, from the Portuguese database, and write down the respective corrections. That went on, until Dean Gripton (Senior Research Co-Ordinator / Head of English Research) contacted me to see if I would be interested in becoming an Assistant Researcher (AR). Obviously, the answer was yes. The next step was to talk to José, to whom I sent the document with 150 pages of suggested tweaks and corrections. I started working with the Portuguese third level, then I moved on to be Louis Platt's AR for Africa, taking care of Cape Verde, Guinea-Bissau, Angola and São Tomé. Not long afterwards, I was invited to become Portuguese co-HR, alongside Carlos.
How many games do you need to attend to get a good read on a player's ability?
Carlos and Bruno: It depends on the player. Usually it takes three to five games, especially played under different conditions (weather, field size, fans, opponent's ability etc) to get a great knowledge of the player's ability and his behaviour in the different moments of the game (defensive and attacking organisations, defensive and attacking transitions and set pieces).
Watching players from the TV doesn't provide us the full picture of a player, because of its focus on the ball, therefore we need to observe players 'on location' to know how do they perform off the ball.
What are some of the more difficult attributes to measure?
Carlos and Bruno: The mental attributes. Not only are those the most subjective ones, they cannot be fully seen in live performances. We need to follow the player and his attitudes off the field to get a full knowledge, and that takes much longer than the attributes that can be observed at a stadium and rated on its fullness.
How hard is it to gauge a player's potential?
Carlos and Bruno: It's a whole combination of factors, because it depends on many off-field details too, like family, emotional stability and support, being around the right people regarding career management, and the managers they work with - are they going to give them a chance or is youth development not a priority/speciality?
Nonetheless, every single person is affected in a different way by an event. Some might take it as a personal challenge and step up, others might go down with it. There's not an exact science to predict every single person's reaction and how they develop, but understanding their mentality is a step closer to getting it right.
Does your work in the research team influence how you play Football Manager?
Carlos: As we know most of our database, I usually play on our lower levels to find some 'surprises' and explore players with lower reputation.
I know the hyped players or the young ones with high potential, so I want to avoid those. Along with that, I try to get new 'manager experiences' in other leagues. I particularly love the exotic ones.
Bruno: Not really. To be honest, I never really enjoyed playing with the top teams from around the world. I always liked to start from the bottom, especially on leagues or national teams that I don't have a good knowledge of.
Obviously working as a HR helps in terms of knowing which skills to look for when trying to sign players, but most of the time, I end up signing players that I've never even heard of, and by the time I reach the 'top of the world', the wonderkids from the start of each edition are no longer young or unknown.
Have there ever been any players that you've spotted that have then gone on to achieve success?
Carlos and Bruno: Portugal being the talent farming nation which exports stars worldwide every year to the top leagues, we could easily throw dozens of names at you. But, if we take into consideration that 99% of them come through the ranks of three teams (Benfica, Sporting or Porto), that doesn't require as much skill to get them right, because those teams need to keep on developing youth talents to survive and maintain themselves as some of the best of the rest teams outside the top European leagues.
Diogo Jota might be the best player, outside those three teams, that was predicted to have a bright future, and has lived up to it.
As an 18-year-old at Paços de Ferreira he was rated as wonderkid, but that wasn't enough for him. Like most know by now, he is an avid FM fan, and around then we used to talk often with him about the game, especially how he wanted us to raise some of his attributes because he claimed that was better than that.
Francisco Trincão from Braga is another example of a Portuguese player that we rated as wonderkid as a teenager and he has now made it to a big European team in Barcelona. We have very high hopes for him.
Another wonderkid flies the nest ? https://t.co/0JJOVxIQSX

— Football Manager (@FootballManager) January 31, 2020
What are the unique challenges of researching in Portugal?
Carlos and Bruno: Getting dedicated researchers for most teams. 90% of the football fans in Portugal support SL Benfica, Sporting CP or FC Porto and then there's Vitória SC, Sp. Braga and FC Famalicão.
If you add in that many countryside teams are owned and coached by older people, who don't always use social media, it gets very hard to receive any information about what's going on there, especially regarding their staffing.
If you are interested in joining the research team, a list of current openings can be found on our forums.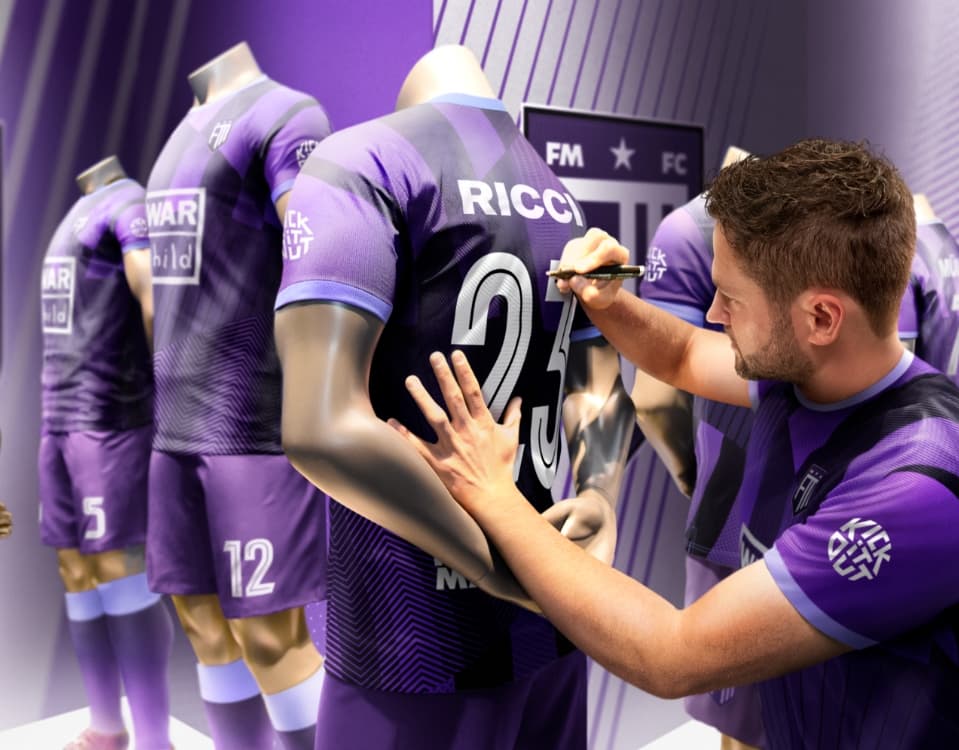 JOIN THE SQUAD
GET REWARDED
Sign up for FMFC to get exclusive feature drops and game updates, personalised content, plus member-only rewards and incentives.
Join the
squad