Lee Camp | Why I Love FM
Extra Time: Interviews
19.07.20
As anyone who watched any of the recent EFL Football Manager Cup can attest, Birmingham City goalkeeper Lee Camp is an avid fan of the game. In the latest installment of Why I Love FM, we caught up with the former Northern Ireland international to discuss his approach to transfers, best saves and whether he's considering a move into management when he eventually retires from playing.
How did you get into Football Manager?
I started playing management games around 1996 as my school friends were all playing and I've stuck with them ever since. I started with Football Manager when it was launched in 2004.
What do you look for when selecting a team?
I tend to start with a big club every year when the game comes out, but sometimes I select a random club or maybe a club which has fallen down the divisions.
What's the first thing you do when you start a save?
The first port of call is setting up my formation, depending on the players I have and the opportunities to recruit. I then look at backroom staff to improve the first-team and then slowly work towards building the club.
What's your set-up when playing FM?
I play whenever I can really, mainly at night when the house is peaceful. Any time I travel I have my laptop with me so it normally gets played then too. On the team coach for away games the laptop is out and in recent times I've been signing Jude Bellingham as my wonderkid – with the real Jude on my shoulder asking for a bigger signing on fee.
???#CampOut https://t.co/SBqb0oRtVX

— Jude Bellingham (@BellinghamJude) May 12, 2020
How do you approach transfers?
I'm a book balancer – always looking for a bargain or a youth player to bring through.
What do you look for in players?
I always look for personality and concentration stats throughout the team, as well as the main stats for the relevant positions. Having a good scout to judge if they feel the player will develop is important. Pace is a big yes.
What's your go-to tactic?
I mainly go 4-4-2, attacking and fluid. I always work set-pieces into the team, depending on quality of delivery available.
What was it like managing Birmingham City in the recent EFL Football Manager Cup?
I loved every minute of it and it was a great distraction in the current situation. It was a bit of a rollercoaster ride with the Swindon Town (won 4-1 in extra time) and Swansea (lost 4-3 in the 94th minute) games, but enjoyable nonetheless.
? Some technical difficulties, but Lee Camp stopped on his way out of the training ground earlier today...

Our Virtual Head Coach was full of praise for his side after their 3-2 win over Luton in the EFL @FootballManager Cup last night. pic.twitter.com/sQSxQJRLbb

— Birmingham City FC (@BCFC) May 6, 2020
Greatest managerial achievement?
I had a stadium named after me in one game, but that's going back maybe seven or eight years ago. I think that was my best save… that was with Spurs if I remember right. Over 20 seasons I was there, winning leagues, cups and a few European cups.
Like in real life, I normally leave a club having upset someone along the way...
Best signing?
I think in recent years Kylian Mbappe has required an expensive transfer fee and contract, but his goals per game ratio is incredible, so he pays for himself.
Best newgen?
Martin MacLennan, a centre-half from Rangers – £8m plus a few add-ons and sold for more than £65m six years later.
What has FM taught you?
It's taught me to be patient – the wonderkid might take longer to become world class. Also, never fall in love with your players, they only break your heart.
Has playing FM made you more likely to go into management after you retire?
I've always been interested in going into management when I retire. I'm not sure how much playing FM will relate to the real thing, but I don't see it doing any harm.
Why do you love FM?
I love FM for the challenge of winning and testing your knowledge against the moving parts of the game. Finding gems from someone's reserves, selling a player and replacing him with a youngster as well as spending a fortune on a world class player. I keep coming back because it's an easy way to spend a few hours and switch off from real football.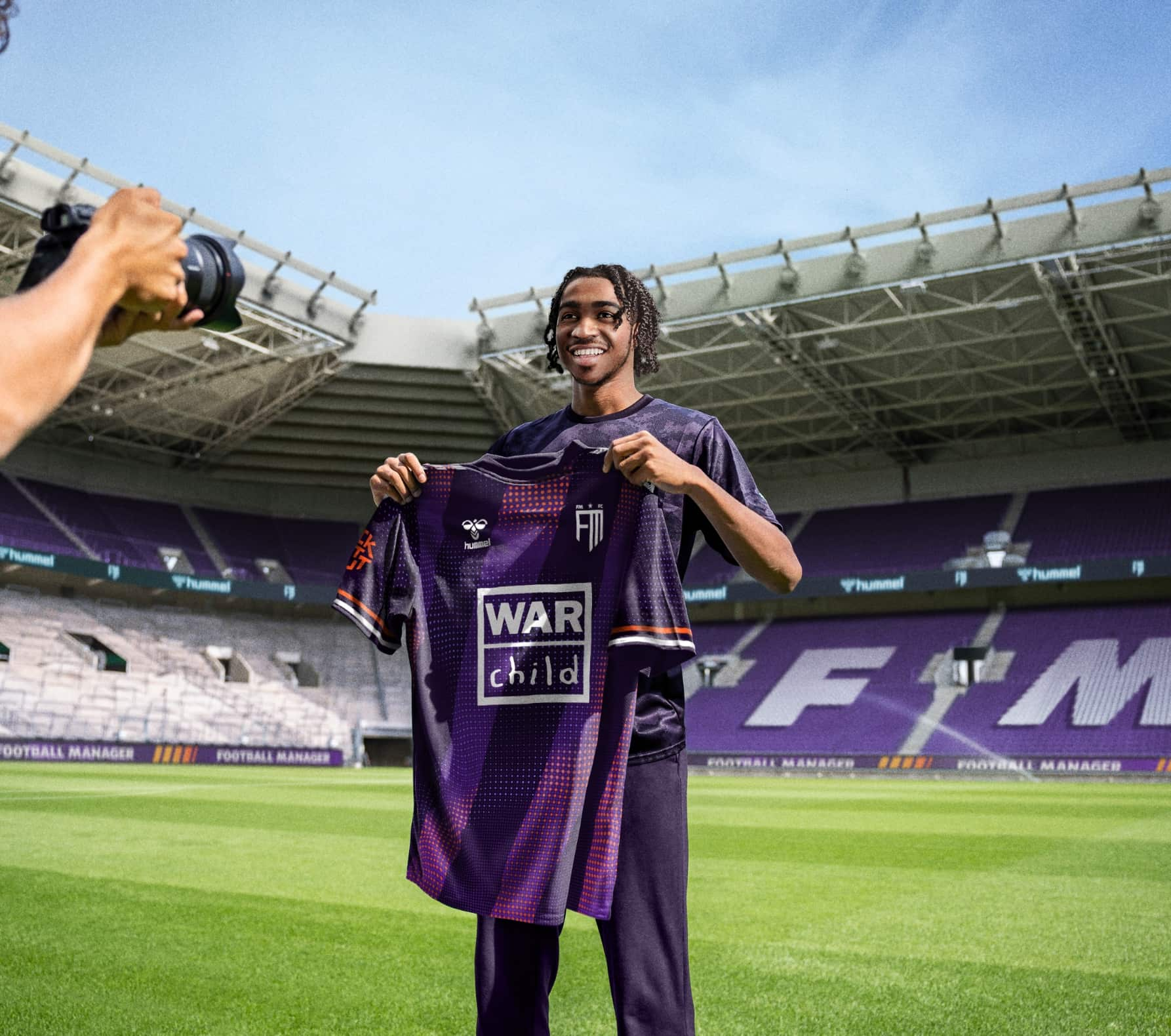 JOIN THE SQUAD
GET REWARDED
Sign up for FMFC to get exclusive feature drops and game updates, personalised content, plus member-only rewards and incentives.
Explore Our Features Roadmap