Crafting an effective midfield in FM21
Tactics: Formations
01.07.21
Central midfield is the battleground of this piece. It's the area of the pitch where creativity stems, where defence transitions into attack, and where it can either go horribly wrong or wonderfully right.
In recent decades football's brightest minds have dabbled with two- and three-man midfields, and both systems have their merits. Which is better though?
Sports Interactive's Andrew Sinclair and FM Grasshopper can't hope to answer that, but they have done an experiment with two K-League 1 clubs to demonstrate two contrasting approaches to setting up your midfield, showing how they differ and offering insight into how the central midfielders complement your wider tactical approach. Andrew has implemented a three-man central midfield with Ulsan Hyundai, which caters for all kinds of offensive and defensive responsibilities. Meanwhile, FM Grasshopper has opted for the two-man dynamic with Suwon Samsung Bluewings - where being the shield and recycling possession are the primary goals.
Andrew Sinclair's Three-Man central midfield with Ulsan Hyundai
Guiding Principles
I have a confession to make. My MO first and foremost in FM is to not concede, creating a save world where clean sheets and Goalkeeper of the Year awards are almost as coveted as the prizes for top scorer. I'm sorry, I know I should be a goalhound, but I just really hate seeing the opposition score.
With that as my driving principle when building a tactic, my first port of call is normally to construct a three-man midfield. At its simplest, the archetypal idea of one runner, one holder and one passer. Once I've sorted that out, I will then fill out the other roles in my starting XI based on the resources I've already got or the signings I'm planning to make.
All things being equal, a three-man midfield should promote possession-heavy football, as the natural triangles that occur with three men in the middle of the park should enable the team to make regular, quick, short passes. Passing and movement are the name of the game, with the ultimate aim being to probe the opposition defence and overload their box to create more scoring opportunities.
Fundamentally, there are two approaches to constructing a three-man midfield - either one with a '10' playing behind the striker and two central midfielders slightly deeper, or one with a defensive midfield pivot behind two central midfielders. Given my predilection for defensive solidity, I invariably choose the latter option and I have done so with Ulsan Hyundai.
Now, let's look at how the three-man midfield will work out in the K-League…
Understanding your resources
My first thought when looking at the Ulsan squad was that it's a lot older than your average FM side - of the 21 players in the first team, 11 are 30 or older. Personally, I'm not someone who discriminates based on age in Football Manager, and, as my esteemed counterpart noted on The Byline last year, older players can make a vital contribution.
My two leading options for the deeper midfield position, Shin Hyung-Min and Lee Ho, are 34 and 36-years-old respectively. Armed with that knowledge, I've opted for the Anchor Man role. It's less physically intensive than a Ball-Winning Midfielder but a little more sophisticated than the Defensive Midfield option. As the game description notes, the player in this role is effectively the team's 'Water Carrier', keeping his position, winning the ball back and laying off simple passes to his more attack-minded teammates.
While his Vision Attribute score of six is a little concerning, Hyung-Min's outstanding Mental Attributes make him my first-choice 'holder'. His defensive brief will mean that his two colleagues in the engine room have greater freedom to get into attacking positions and help the team overwhelm the opposition.
With my 'holder' now in place, I can switch my focus to the team's 'passer' – the playmaker who will be the creative heartbeat of the side.
Although the Team Report informs me that there are 10 players capable of playing in this playmaking role, there's one man that ticked a lot of boxes.
Bit-Garam boasts Passing and Technique scores of 15, two Attributes integral to him driving the side on with an expansive passing game. Other standout attributes are 13 First Touch, 14 Flair and 14 Teamwork; these mean he'll be able to operate in the hole between the opposition's midfield and defence, receiving the ball cleanly and finding gaps further forward. While he's equally comfortable as both a Deep-Lying Playmaker and an Advanced Playmaker, I feel that he'll be more useful in the latter on a Support duty.
He's on a Support duty because I want a more attacking contribution from the final cog in my system, the 'runner'. For this position there are three main options - Box-to-Box Midfielder, Carrilero or Mezzala. A Carrilero is a more limited version of the Box-to-Box midfielder, shuttling between the lines of midfield rather than the opposition boxes, while a Mezzala is the most attack-oriented choice, focusing on occupying half-spaces out wide and defending further up the pitch. In this position I have two choices, Koh Myong-Jin and Lee Sang-Heon.
Studying their profiles in depth, they're both best suited to the Mezzala role and that's what I was initially leaning towards. With an Anchor Man and a support playmaker, we've got enough cover to enable someone to get further forward and assist our strikers and wide players effectively. My starting 'runner' will be Myong-Jin as he is the more technical of the two. Additionally, his 'Plays One-Twos' trait will help to keep the team's tempo high.
Outside of the midfield, the team's star is Georgian wide man Valeri Qazaishvili. Boasting 17 Dribbling and 15 First Touch, I've deployed him as an Inverted Winger on Attack. With him cutting in, additional width will be supplied by Hong Chul playing as a supporting Wing-Back. On the other side, to ensure that we haven't got two people doing the same thing, we'll have an attacking Winger and supporting Full-Back.
As I want to play an intense, pressing style, the attacking Pressing Forward is my choice up front. All three strikers at my disposal are most comfortable in that role but Austrian Lukas Hinterseer is the most experienced and skilled.
Putting the tactic into practice
Now I've got the tactic in place, driven by a balanced midfield of one holder, one runner and one passer, it's time to see how the team get on by simulating through the opening 10 games of the season.
Safe to say, it's gone pretty well. Ulsan have gone unbeaten through the opening ten games, winning nine of them, scoring a division-high 32 goals and conceding a division-low of four.
Digging slightly further into the stats, it's clear that the three-man midfield has given us more protection in the middle of the pitch and given us more outlets in the final third, with Ulsan recording the most shots for (172) and fewest shots against (61) through those opening ten fixtures.
Of my starting midfield trio, Anchor Man Shin Hyung-Min has the highest average rating with a 7.23. While he's only got one goal and one assist to his credit, he's fulfilling his brief perfectly, completing 25 of 28 tackle attempts and topping the passing completion charts with an accuracy rate of 95%.
Advanced Playmaker Yoon Bit-Garam is averaging 7.16 with one goal and five assists, although watching some of the games back he's also recorded a number of 'pre-assists', or the pass before the assist. That, and his impressive 77 cross attempts, indicates that he is, as I hoped, finding pockets of space to drive into and picking out the right passes.
Koh Myong-Jin, our Mezzala, has the lowest average rating at 7.05 but he's arguably been our most productive midfielder, scoring twice and registering four assists.
By dictating the tempo as they have, it's created countless opportunities for our front line, who have 22 goals between them. Lukas Hinterseer has 11 goals, while Valeri Qazaishvili has nine in nine. Kim In-Sung only has two goals on his ledger but his 28 shots and xG of 3.17 shows that he's also getting in the right areas and that the rewards will come as the season progresses.
All in all, I'm very happy with that. It ticks all of my boxes and has Ulsan in a very strong place to replicate their current real-life K-League title charge.
FM Grasshopper's Two-Man central midfield with Suwon Bluewings
Guiding Principles
Having spoken to Andrew prior to writing this piece, I know he sets up his team by looking at the midfield first. Once he has considered his midfield, he will then look at the other roles in his side and build out from there. It's a similar approach I often take, as after all the midfield is the heart of the side, linking defence and attack.
However, I thought it would make a good post if I went in a different direction: build elements of a tactic either side of a central midfield and then use a two-man pair in the centre of the park that helps everything else tick. Choosing Suwon Bluewings was a perfect team for this approach. Their side is overloaded with strong, aggressive central defenders and brilliant attackers, and it's only when you come to building a First XI that you realise that in order for it all to flourish you need a simple central midfield. I therefore opted for a tactical pre-set Fluid Counter-Attack in a 5-2-1-2 WB formation, which effectively plays out as a 3-4-3 in attacking scenarios in the match engine.
Feeding the Attack
What I liked about this formation was that it allows me to get my best attacking players onto the pitch in combinations that I think gets the most out of them. We have 195cm tall Serbian in Uroš Đerić playing as the supportive Target Man, holding up the ball and combining with Italian Advanced Forward Nicolao Dumitru and veteran star Yeom Ki-Hun as our Attacking Midfielder. Ki-Hun is strong in Anticipation, Composure, Concentration, Decisions, Off The Ball and Vision - perfect for somebody timing his runs off the back of Đerić's physicality and advancing into the penalty area.
Ki-Hun is one half of the reasoning for needing a simple two-man midfield combo. The other main reason for opting for two CMs is the Ball Playing Defender (Stopper duty) Yang Sang-Min who will drive a little bit further forward into the midfield and choose riskier passes to teammates, which could unlock the defence by releasing Dumitru, who is instructed to run into the channels (that pocket of space between the Centre Back and Full Back). Sang-Min is solid in this role, he has 15 Passing combined with great Mental attributes such as 14 Teamwork, 16 Vision and 16 Work Rate.
So, now onto the midfield: a Ball-Winning Midfielder on Defend duty (Choi Sung-Geun) and a Central Midfielder on Support duty (Han Suk-Jong). With all due respect, these guys aren't the most flamboyant technicians in the squad but what they offer is a solid base for others to flourish.
Sung-Geun is by far the best ball winner in the squad and what I really like about him is his 16 Positioning and solid scores for Bravery, Marking and Tackling. His role is set to Hold Position, which is pretty key in a midfield two. The Team Instructions of the Fluid Counter-Attack will mean Sung-Geun will press urgently, so it's doubly vital that he does it in the space that needs his protection - central midfield. The role of the defensive Ball Winner is also to take fewer risks in possession, meaning he will be mostly laying it off to his midfield partner or back to the defence.
With Sung-Geun offering decent protection, I can afford to be a little bit more ambitious with the other midfield role. After hesitating between the supportive roles of Box-to-Box Midfielder and Central Midfielder, I ultimately decided on the latter. As a supportive Central Midfielder, Han Suk-Jong balances his duties between supporting attacks with the responsibility of remaining central. Whilst the chosen player here is not a K-League 1 Star Player by any means, Suk-Jong is solid in a broad set of Attributes which suits the range of tasks he needs to fulfil in this role.
If I was being reflective of myself as a Football Manager player, I often play overly cautiously at times and, similar to what Andrew said earlier in this piece, a clean sheet is always welcome and I also hate seeing the opposition score. However, if you felt confident in your players, you could opt for a more attack-minded role, like the Mezzala, given that there are three central defenders behind this two-man combo.
Putting the tactic to the test
Now I've got my tactic and two-man system in place, how does it play out? Well, green lines in your tactic are always a good sign; they demonstrate good partnerships, where players are well suited to one another and have an understanding. After 10 league games, the most vibrant green is between my two central midfielders which is satisfying to see. Results-wise, we are in the title race having gone unbeaten with eight wins and two draws, one of which was a 0-0 draw against title favourites Jeonbuk Hyundai Motors.
The side's top performer is Attacking Midfielder Yeom Ki-Hun with six goals and seven assists, leading to an Average Rating of 7.76. He is closely followed by our Central Midfielder Han Suk-Jong who surprised me with four goals and two assists and an Average Rating of 7.47. The counter-attacking system is working well, allowing the attacking trio upfront to score a combined 18 goals between them and occupy the top three spots in the K-League 1 top scorers chart. Over the course of season, I would be hopeful that Suwon could bring home a first league title since 2008.
Conclusion
Hopefully this piece has shown that there are different considerations when building a three-man midfield as a one-stop-shop for combining your defensive and creative talents (à la Andrew's Ulsan Hyundai) Vs a FM Grasshopper's KISS (Keep It Simple, Stupid) two-man system at Suwon Bluewings.
Each player's needs of their central midfield will vary – you might want it to orchestrate the quick transition of defence to attack, balance offensive and defensive responsibilities, or to act as a shield, simply recycling possession for flair and artistry further forward. With our approaches, we've show that that variation is possible, whether you want two or three players in the middle of the park.
Now it's over to you to go away and build your own perfect central midfield in FM21.
Happy managing,
Andrew Sinclair and FM Grasshopper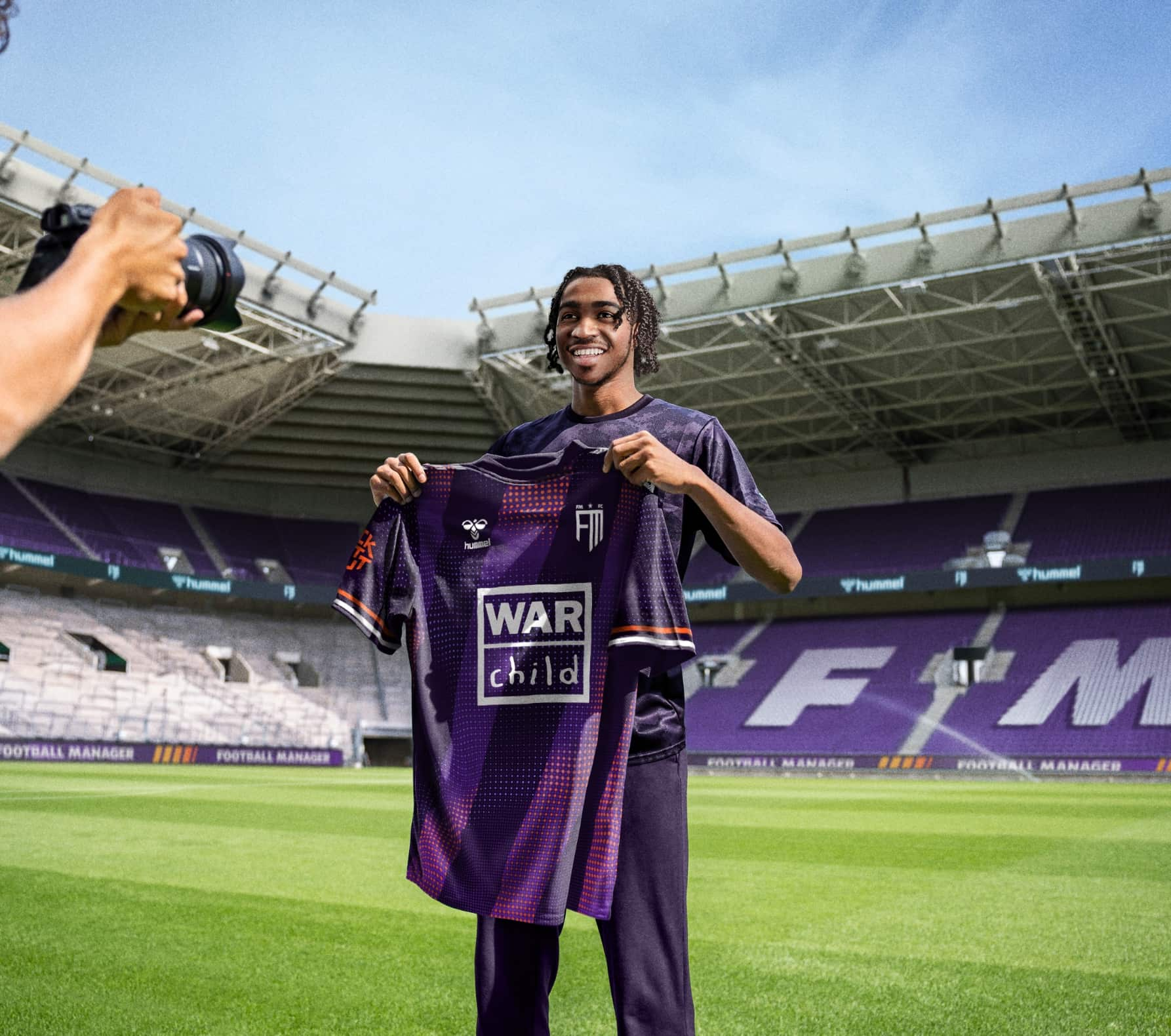 JOIN THE SQUAD
GET REWARDED
Sign up for FMFC to get exclusive feature drops and game updates, personalised content, plus member-only rewards and incentives.
Explore Our Features Roadmap