How To Train Your Newgens in FM21
One of the most appealing aspects of Football Manager is when the fictional players known as Newgens join your universe. For many players, that means scouring the globe for the wonderkids through the Player Search menu or trawling through the hundreds of international youth squads. For others, it can be rewarding to work with what you get from your own internal intake. Build a team of local lads and inspire them to stardom, taking your club forward with every well-worked goal scored and bit of silverware won.
Dan Gear and FM Grasshopper, co-hosts of the GrassNGear podcast, are here to give you some tips and food for thought when training your Newgens. To illustrate our advice, we've simulated five years into the future, exploring what we'd do with three players at our disposal and why.

Player 1: The Wonderkid (Manuel Mehring)
How do you work out which areas to improve in a prospect? Well, your first port of call should be taking some time to study their Attributes. Gain a good understanding of where they're strong and where they need some help. Using the position and role filters on their profile will help to highlight the key Attributes needed for them to succeed. It might be that you have an elite striker who's got great Finishing but his Off the Ball movement and First Touch need work. Or you have a composed defender who'll need some time in the gym to develop his Strength before he can play regular top-level football.
First up for us is 20-year-old Manuel Mehring, a central defender who is already in the first team squad. The media describe him as a Wonderkid, and although he is good, there are still areas that we feel he could improve on. For Manuel, it's all about fine tuning him into being an elite player.
For additional training we'd suggest dedicating time in the Additional Focus area to 'Final Third'. Don't panic, we've not gone mad. We know this training is usually most associated with attacking players, but it will see Manuel focus more on improving his Composure and Decisions. A composed defender will clear the ball with authority and be more confident on the ball. Combining that with an improvement to his Decisions, we can feel much more comfortable starting him in big games.
To make sure this additional focus has the maximum effect, we've ensured that the training modules we use allow the groups within the squad to split into units and work on their individual roles.
Player Traits play a key role in every youngster's development. Traits are actions that a player is likely to perform during a game, or actions that will shape their decision-making. If these traits complement the Team and Player Instructions in your tactic, chances are your team will be flying. If they contradict, however, you may run into some issues because a player might be naturally conditioned to do the opposite of what you're asking them to do in that role. So, making sure you understand what each player could benefit from adding, or conversely losing, from their game is a key first step.
We both feel that Manuel would be complemented nicely by adding 'Staying Back At All Times' and 'refraining from Taking Long Shots'. At this stage, it does not make sense to add any more traits to his training regimen.
One final aspect to consider is Mentoring. Mentoring takes the form of groups of players who'll work together on the training ground and off the pitch. Older players have less to gain from these groups but they have a lot more experience that they can pass on to their more junior teammates through trait development to changes in their personality. You can choose to organise these groups however you like. You might want to put all the players playing in certain positions together or you might want to focus on the first team and then reserves. In terms of size, groups must include a minimum of three players but they can be as big as you want them to be.
We've got Manuel in a group of three, working alongside another youngster and a senior pro in the team who has a Professional mentality. We're hoping that this can help Manuel apply himself in training even better and, combined with his Ambition, channel his energies into delivering on his World-Class potential.
Player 2: The Future Regista (Leon Brehmer)
At first glance, Leon Brehmer's profile shows him to be an attacking player with positional familiarity in the advanced areas of the pitch. What's important to note with young players though is that they are malleable and can be nudged along in any direction. Indeed, a player's Attributes will be the best indicator of whether they can be, or need to be, retrained. It could even be that you have a Defensive Midfielder who might actually be best served, long-term, playing in the defence because they have strong scores for Bravery, Positioning and Strength.
Collectively, we feel that Leon has the right mix of Attributes to be retrained as a Regista. He will still be working on more traditionally attacking attributes like Off The Ball over Positioning (a focus in the Deep-Lying Playmaker role), but he can certainly control the game from the base of our midfield.
We have also proposed that he learns the Dictate Tempo trait, allowing him to make use of his good Decisions by increasing or lowering the team's tempo depending on the situation. Again, from a deeper defensive midfield role this trait is perfect for controlling the pace of the game.
Player 3: The Ugly Duckling (Mümin Aydin)
Not all players are going to be Wonderkids. Indeed, the majority of players are never going to make it at the top level. Meet 16-year-old Mümin Aydın, who has the lowest Current and Potential ability in the Eintracht Frankfurt squad.
However, that shouldn't mean the end of the road for him at your club or your role in his development. Think of players like these as sellable assets – a poor player for you could be a good player for somebody else. We hope Mümin can be a key player for another team.
With this goal in mind, we got to work thinking on what we would do with young Aydin. Early on in our discussion, we decided to focus him on training as an attacking Winger. This reduces the amount of Attributes he needs to work on compared with the more technical Defensive Winger role recommended by our Assistant Manager. However, we have added some complication by putting an additional focus on Crossing and Technique (because that's a Winger's bread and butter). After a six to 12 month period we would consider moving him on to focus on Ball Control.
If you look at Mümin Aydin with the Winger (Attack) overlay for his Role (Duty), you will notice that his best Attributes suit the role selected. There is an opportunity here to make him a specialist in the Winger role. Coming inside doesn't suit him, so we are therefore training and shaping him to play to his strengths; we are asking him to learn to Hug Line which will help keep him wide).
Whether or not Mümin surprises us and becomes that ugly duckling (who eventually turns out to be beautiful or talented swan against all expectations) OR simply drops down and enjoys a career in the lower leagues remains to be seen. But by giving him due focus and attention, we're giving him the best chance to make a career at the top level.
So, to recap: we've introduced three Newgens. We've shown a potentially great player and what we'd do with him. We've also shown that you can take a player and retrain him in a different position. Our third player is perhaps the concluding point to this piece. We've shown that you can utilise a 'bad' player and still improve them and get the best out of them. This is done by focusing on all the available avenues for player development – training, adding traits and mentoring groups. We've shown that it's important to focus on the skills each player needs to have a successful career when thinking about how you can bring them along. No Newgen is a lost cause.
Dan Gear and FM Grasshopper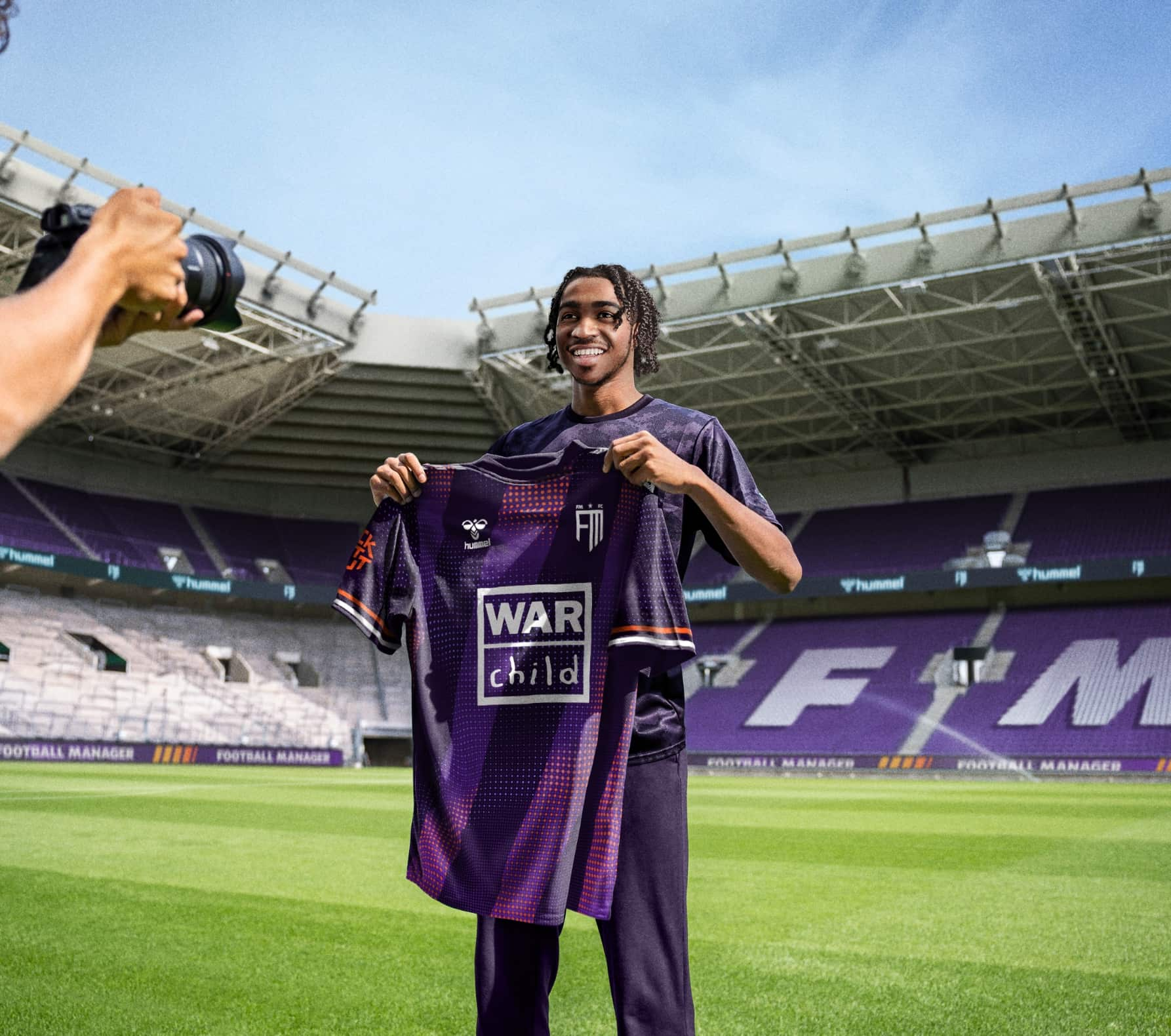 JOIN THE SQUAD
GET REWARDED
Sign up for FMFC to get exclusive feature drops and game updates, personalised content, plus member-only rewards and incentives.
Explore Our Features Roadmap