Identifying Press-Resistant Midfielders in FM23
Extra Time: Scout Reports
25.04.23
As a sport, football is constantly evolving. From tactical shapes and playing styles to player roles, managers are always innovating in pursuit of making their teams more likely to win matches.
Rock's End FM recently came to The Byline to explain how you, like many of the world's leading coaches, can master an effective press in FM23.
Here, we're going to look at the flipside of that and help you to identify some excellent press-resistant midfielders to give your latest career a boost.
What is Press Resistance?
In recent decades, many of the world's best teams anchored their midfielders with a deep-lying playmaker, an accomplished passer who could and invariably would dictate the tempo of a match. The great Spanish and Italian club sides were experts at this, possessing players who were silky smooth on the ball and equally capable of working dozens of short, sharp passes as they were hitting cross-field switches from inside their own half.
To counter those metronomic playmakers, other managers encouraged their players, either as a unit or individually, to limit their influence by intensely pressing them out of the game.
In turn, a new breed of midfielder has emerged in the last decade: the press-resistant midfielder. These are players that are agile and technical, able to withstand an intense press and not just retain the ball but progress play for their team, either through powerful ball-carrying or with defence-splitting passes.
By and large, good press-resistant midfielders are physically strong and incredibly mentally astute, aware of their surroundings at all times and unlikely to crumble under pressure.
The changes to the match engine for FM23 mean that the elite teams you face in-game are more vigorous than ever in their press. In order to succeed at the highest level and win football's biggest prizes, you'll need a couple of press-resistant midfielders that can give an air of calm when your side is in possession. Later in this piece, we'll highlight some suitable candidates that you can sign in your latest career.
What does Press Resistance look like in FM23?
There are a number of Attributes in FM23 that are indicative of press resistance.
Typically, these will appear in different combinations based on the quality of the player in question and their way of playing. A rampant Box-to-Box midfielder who can pick up the ball, jink past the presser and then drive forward with their dribbling will see their profile more skewed towards their Physical Attributes rather than Passing or Flair. Someone more suited to being a Deep-Lying Playmaker, conversely, is likely to have a more Technical bias.
While not exhaustive, the Attributes listed below are the key ones to look for in each category.
Technical: First Touch, Dribbling, Passing, Technique
Mental: Anticipation, Bravery, Composure, Decisions, Flair, Teamwork
Physical: Balance, Agility, Strength
Unless they're one of the absolute elite, most players won't excel in all of those Attributes. However, players that have strengths in a few of them will fit the brief of adding some real press resistance capabilities to your midfield.
Also worth looking for are certain Traits. Again, these aren't essential and in fact can be taught to your players if they have the right Attributes and you've got good coaching, but they can make a difference. Traits particularly relevant to effective press-resistant midfielders are Runs With Ball Through Centre, Likes Ball Into Feet and Dictates Tempo.
Identifying Examples
Now you know what you're looking for, how do you go about finding some press-resistant transfer targets in your latest FM23 career?
One quick way to get a rough overview of some suitable players is by heading to the Player Search screen and filtering your criteria by the Attributes outlined above.
To get the best results, though, you should set up some detailed Recruitment Focuses. You can set a preference for technical players and then go on to include some of the match stats pertinent to press resistant midfield players – Possession Won, Possession Lost, Distance Covered per 90, Pass Completion %, Chances Created and Open Play Key Passes.
Not every good press-resistant midfielder will rank high for all of those stats – their current team's playing style and all-round quality will be a big determinant – but they are indicative.
Having used that approach ourselves, we've picked out four fantastic press-resistant midfielders that should help to give your team a real spark.
Alex Scott - Bristol City
Bristol City midfielder Alex Scott is one of the EFL's most promising youngsters and throughout FM23 he's been one of your go-to signings.
As his Attribute scores below highlight, Scott is already a quality press-resistant midfielder at the age of 18. He's got a good First Touch, which shows an ability to receive the ball into feet and keep it under control, while his high scores for Agility and Dribbling and relevant traits mean that he'll be able to squeeze out of tight spaces before breaking the lines with some powerful forward runs.
Quinten Timber - Feyenoord
Feyenoord's Quinten Timber is an enormously versatile player that ticks all the relevant boxes.
He might not be a major creative force but Timber's physical strength and scores of 14 for Anticipation, Composure and Decisions mean that you can rely on him to stand up to opposition pressure and help you retain possession with some sensible decision-making.
Paik Seung-Ho - Jeonbuk Hyundai Motors
While he doesn't hit quite the same heights in some of the Attributes that Timber or Scott do, Paik Seung-Ho offers game-changing levels of attacking impact with his set-piece acumen and scores of 14 for Passing and Long Shots.
Paired up with a tough-tackling Ball-Winning Midfielder, Seung-Ho could be the perfect addition for managers looking to play effective transitional football.
Adem Zorgane - Sporting Club Charleroi
Of the four players identified here, Algerian international Adem Zorgane very much represents a hidden gem.
Happiest sat at the base of midfield, Zorgane is a real creative maestro with Attribute scores of 14 for Passing, Vision and Technique. While he might not be able to drive into space with his Dribbling, he's got the Agility to evade an aggressive press and then pick out an onrushing teammate with a great pass in behind.
Adding a couple of press-resistant midfielders to your squad won't suddenly make you a world-beater but these players will give an air of calm to your in-possession play and give you a confident base to build on as you aim to win the biggest trophies on offer.
Let us know if you've signed any of these players in FM23 or if there are other press-resistant stars that have propelled your team this year on social media @FootballManager.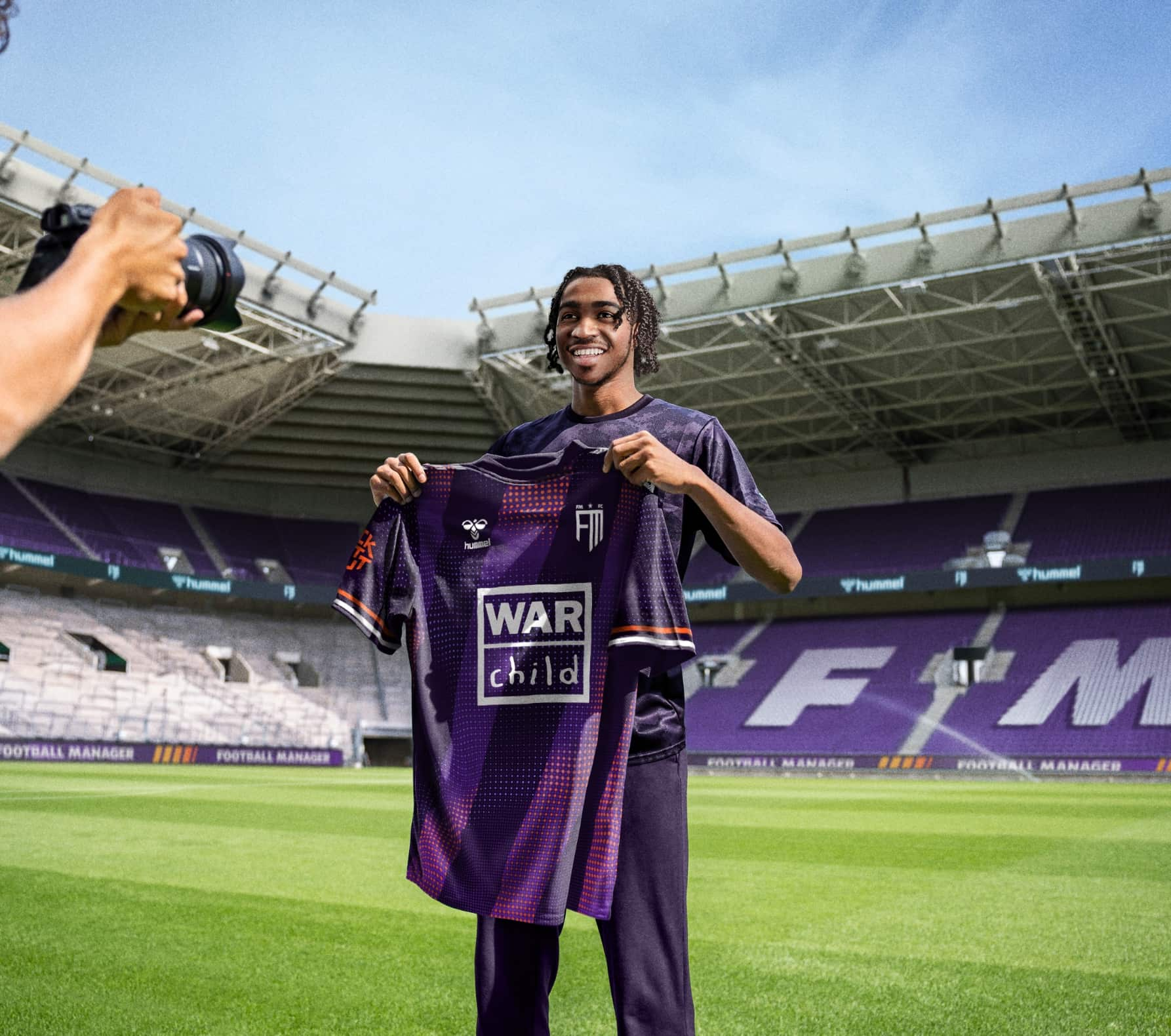 JOIN THE SQUAD
GET REWARDED
Sign up for FMFC to get exclusive feature drops and game updates, personalised content, plus member-only rewards and incentives.