Midseason Tactical Adjustments: Overhauling
Imagine the following scenario. You've started a new FM22 career. During pre-season things went well, and now you're looking to build on that for the season ahead. You've got to know the players, you know who you can count on and who needs a bit of help, you made your new signings, you've worked to get them settled and… it all starts going terribly wrong. Results are bad, but that's not the worst part. The problem is you're playing horribly; you can hardly keep goals out and your players seem to have lost all their footballing ability. At this rate, you're going to get the sack rather than any Manager of the Month awards.
Sound familiar? I'm sure it does because we've all been there. Worry not, for help is at hand. You're probably in need of a tactical overhaul and Rock's End FM is on hand to show you how it's done.
Tinkering vs Overhauling
As addressed last time, there are two approaches to tactical adjustments you can take during a season - small or big. For clarity's sake, I've decided to call it tinkering if you're doing small adjustments and overhauling if you're making wholesale changes. Having learned how to make the best of small tinkering changes [link to piece 1], let's take a look at what to do when your season is going awry: a tactical overhaul.
Overhauling
Unlike tinkering, overhauling your tactics will have major implications. You should only take this step when your team is being outplayed in all phases of the game.
With any tactical overhaul, timing is key. Making radical changes to your formation and the way you want to play will inevitably lead to a big loss of Tactical Familiarity. As such, you want to try and time it for a period where you'll have time to strip things back and implement them before you get playing serious matches again. For most leagues, the best moment to do an overhaul is during the Winter Break. That gives you about a month to decide on a new setup and introduce it your players, sometimes even being able to test it in a couple of friendlies. If you're managing in a league that doesn't have a mid-season break, you'll have to settle for the next best thing, which is an international break. Timescales are a lot less generous here, as you'll only have about two weeks, and you might have the issue of players leaving to play with their national teams, but it's your best chance of working on it.
In terms of what to do, you'll need to re-evaluate your entire gameplan. As a first step, I suggest clearing all tactics so you can start afresh with a clean slate. Think about what will give your squad the best chance of success; Who are your best players? What are their strengths and weaknesses? I recommend going through your squad, player by player, and deciding where they could be best used. It doesn't matter if at first the pieces don't quite fit because you'll have time to smooth out the edges later.
It can also be a good idea to look at your team's best characteristics, particularly in comparison to the rest of the league. To do this, go to the Comparison screen under the Analyst Report tab in the Squad menu. There, you'll see how your team's Attributes compare to the rest of the division. The different tabs will show you various sets of Attributes and the boxes will determine which players are included. If, for example, you find that your strikers are lagging behind in terms of Heading and Jumping Reach, you might have better luck trying to play through the defence instead of focusing on crosses. Similarly, if your midfielders rank high for Work Rate and Stamina, you might want to look into pressing higher and winning the ball further up the pitch. In the same way, you can also use the Data Hub to discern a clearer picture of where your team was failing.
Also take into consideration the issues you'd identified before starting the overhaul. What were the biggest weaknesses? Which moments made you hold your head in desperation? There's not too much point devising a new approach if it's still going to lead to the same issues.
After you've decided on a new tactical system, my advice is to tailor the next month of training to help your players grow familiar with it. However, familiarity does not instantly disappear when you drop a tactic that had been trained previously, so check which aspects have been hit worst and look for sessions that will help them improve. It's also worth noting that the final Familiarity marker, 'Position/Role/Duty' can be worked on by Individual Training.
Midseason Overhauling in Action: Managing Daegu FC
Daegu FC are a club from the city of the same name that play in K-League 1, the top tier of South Korean football.
Our initial tactical set-up saw us playing a customised version of the Fluid Counter-Attack preset.
We started our season fairly well, challenging for the top spots in the league and winning our continental competition group stage. However, as we got further in, I started noticing some issues.
For starters, our defence wasn't very solid. We were too susceptible to balls in behind our backline, our opponents hurting us often with passes into space over our centre-backs and leaving our goalkeeper one-on-one with the opposition striker.
In attack, we were overly reliant on crosses from our Wing-Backs, which was rendering our attack both stale and ineffective, particularly against aerially-dominant defences. This was further complicated by our use of a Target Forward who often dropped deep from attacking positions. Whilst this provided support during the build-up phase, it also meant our crosses often ended up being aimed at no one.
After a 3-0 loss to Seoul FC, I decided it was time to act. I checked the calendar and decided the three-and-a-half weeks period between our last match in May and our first in June was our best shot at fixing our tactical woes. A dreadful finish to the month, where we picked up just one point from nine available and conceded eight eight goals in three matches certainly helped my decision.
Here's what we ended up with:
I decided that despite our squad's best qualities, we would make more waves playing a 4-2-3-1. Using two wide attacking midfielders would give us more options up-front, whilst we could still use a main central striker to spearhead our offence.
The five-man midfield will make keeping possession easier, in turn offering greater protection to our defence. Additionally, by adding the instruction to Work Ball Into the Box, we should see more interplay and quick combinations around the opposition's area, with the wide players an option to receive in space or recycle the ball.
Defensively, two changes were made. Firstly, we went to a back four to put more players in front of our defenders and to shrink the space the opposition has to work with. Secondly, I pushed the Line of Engagement and Line of Defence up. This may seem counter-intuitive given our problem of having the opposition play over the top, but my hope is that by pressing further up the pitch, the opponents have less space and time to play those passes.
Familiarity and Training
A big part of overhauling your tactics mid-season is claiming back the tactical familiarity that you lose upon executing the changes. Before doing our tactical overhaul, our familiarity was almost 100%. How did the switch complicate things?
As you can see, the three aspects that got hit the worst are Trigger Press, Marking and Tempo, with P/R/D also decreasing significantly, although I suspect that's got more to do with our squad's lack of natural players for the full-back positions.
How can we fix this? As I said, an important part of overhauling is preparing and choosing a time of the season when you can do some work to soften the blow. That's when we hit the training ground. Knowing which aspects of our familiarity were worst affected, we can prepare the following training programmes to build the team's understanding up.
As you can see, we have some intensive weeks ahead. Sessions like Defending Disengaged or Defending from the Front work on the team's familiarity for our Trigger Press and Marking, whilst Match Preparation sessions like Match Practice, Def. Shape, Att. Movement, Match Tactics and Teamwork help all familiarity aspects. After those initial two-and-a-half weeks, our familiarity with the new setup has increased markedly.
With those adjustments made, the team started to bounce back, claiming seven points from the following three league matches and qualifying for the KFA Cup Quarter-Finals.
Closing comments
If you've never had a season go awry, I'd say you have never played Football Manager. It happens to everyone. Thankfully, it's possible to get your season back on track. Hopefully, the next time it looks like nothing is going your way, this guide will help you know whether to tinker or overhaul.
Happy managing,
Rock's End FM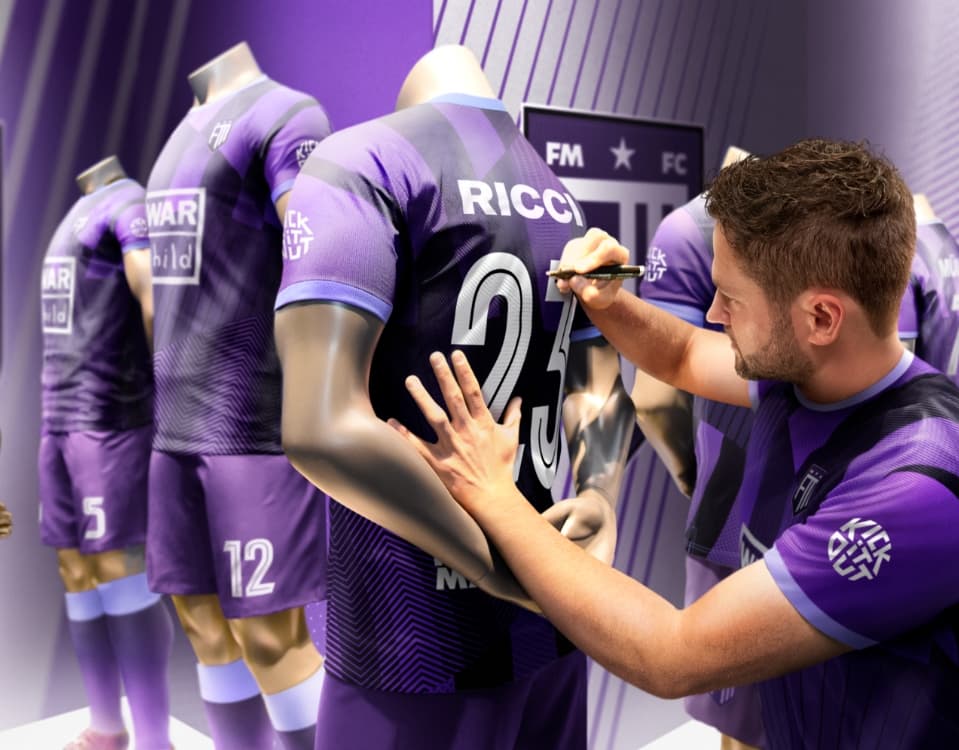 JOIN THE SQUAD
GET REWARDED
Sign up for FMFC to get exclusive feature drops and game updates, personalised content, plus member-only rewards and incentives.
Join the
squad