Nine saves to kick-start your summer
Challenges
29.06.20
Read Time

: 2 Minutes
Most of us will have had to forget about having a holiday this summer because of the unusual times we're in, but that's where Football Manager comes into its own. Why head to the airport when the game can transport you to more than 50 countries across six continents? The possibilities for your adventures are almost endless. We're here with nine teams that you should take charge of to banish the holiday blues.
AS Roma
The Italian capital is one of Europe's great cities, popular with tourists from across the globe for its sights, history and culture. As is the case with the whole of the country, the citizens of Rome love, and in many ways, live football. Situated in the heart of the city, the Stadio Olimpico is home to both Roma and Lazio.
Roma's pursuit of attacking football and the abundance of talented youngsters makes them one of our favourite sides to manage. You've got classy, experienced names like Javier Pastore, Edin Dzeko and Aleksandar Kolarov alongside fascinating prospects Lorenzo Pellegrini, Cengiz Ünder, and Justin Kluivert. The challenge for you is to fashion a team with the strength and grace of the city's famous gladiators but also the nerve to challenge for a first league title since 2001.
FC Copenhagen
A popular city break destination, the capital club have been the dominant force in Danish football for more than a decade. Ok, they've not been completely dominant, with Midjtylland and Nordsjaelland among their closest challengers, but they're still the side that most people would immediately think of when asked to name a Danish football club.
Copenhagen are an interesting challenge because they have a fascinating squad. Campaigners who've seen it all like Zeca and Andreas Bjelland sit alongside the likes of Guillermo Varela and Viktor Fischer, who are yet to fully realise their early promise, and elite prospects Mohamed Daramy and Jonas Wind. Asserting your domestic dominance should be relatively straightforward and the building blocks are there for kicking on in European competition; it's up to you whether you make the most of them.
Los Angeles FC
California sells itself really, doesn't it? The celebrity culture, the weather, the beaches. Alongside their sporting behemoths, Los Angeles has the lure of two great football teams but it's the newest of them, LAFC, that we've opted for. They have a great young squad, featuring highly-rated youngsters Francisco Ginella and Diego Palacios, and one of the league's best strikers in the shape of Carlos Vela. The challenge is to go a few steps further than the 'Black and Gold' managed last season and taste MLS playoff glory.
Lechia Gdansk
While most would think of trips to Krakow and Warsaw if they were venturing to Poland, there's a lot to be said for going to Gdansk, located north of the country on the Baltic coast.
Lechia, who play in a state of the art, 40,000-seater stadium, are among the favourites for the Ekstraklasa title after a superb run to finish third in the 2018/19 campaign. You'll also have the bonus of European football in your first season in charge of the White-Greens. Fun fact: Gdansk boasts the largest brick church in the world. Can you build anything as successful, guiding an eclectic squad featuring nine different nationalities to a maiden league crown?
Blackpool
As a holiday destination, Blackpool has always been popular with people of all ages from across the UK for a variety of reasons.
This is very much one for those who like a touch of the romantic in their saves. On the pitch, the club have had their glory days but in recent years battles over their ownership and associated fan boycotts have hit them hard. With new ownership now at the helm and Tangerines fans coming back in their thousands, there's a real feel-good factor around the club. Seen as Sky Bet League One play-off contenders, can you realise that potential and help the club push for a return to the top-flight?
Jeonbuk Hyundai Motors
Fancy a trip to Asia? This is the perfect challenge for managers who like instant success. Jeonbuk Hyundai Motors have been the dominant force in Korean football over the last decade, winning the K-League title in five of the last six years, including the last three.
Up front you've got options, but none more eye-catching that irrepressible veteran Lee Dong-Gook, now into his fifth decade. The 41-year-old may not have had great success in his ventures to Europe, he's achieved legendary status within his native country, scoring more than 200 goals over the last 10 years with Jeonbuk. With more eyes than ever before on the league, not take the reins with Jeonbuk and continue to dominate in one of Asia's most cosmopolitan and fascinating countries?
OGC Nice
The French Riviera is renowned for its high temperatures, glitz and glamour. With new investment, four-time Ligue 1 Uber Eats winners OGC Nice look increasingly set to join that list of attractions.
That investment has already started to pay dividends with Danish striker Kasper Dolberg now leading the line, and while a top-half finish is the realistic goal for your first season in charge, can you build on that and progress to challenging the big clubs for a seat in the European competitions?
Torquay United
From one Riveira to another. Torquay is a hugely popular tourist area on Britain's south coast and Torquay United, the town's biggest football club, have been out of the top four divisions since 2014 and in 2018 they crashed down into National League South.
The following season saw them win a league title for the first time in 90 years and secure a return to the National League. The Gulls, who have 11 first-team players under the age of 23 in their squad, finished mid-table and provided good entertainment value, ending with the division's sixth best attack and the fourth worst defence. Can you capitalise on that goalscoring potential and help the club continue their upward trajectory?
HFX Wanderers
Halifax, Nova Scotia is a city renowned for its exports of fish and Christmas trees and being hugely popular with tourists. Since the formation of the Canadian Premier League, they've been represented by HFX Wanderers.
The club finished bottom in the league's inaugural campaign but with the additions of central defender Eriks, tricky winger Alex Marshall and classy box-to-box midfielder Louis Beland-Goyette, they look set to better that in 2020. Having a smaller league can be a big advantage as the games come thick and fast and you're forced to learn on your feet against the same opponents – can you adapt to the league and ruleset and drive HFX Wanderers to new heights?
Sadly we're probably all going to have to make do without a proper holiday this summer, but hopefully this list of teams to manage will provide you with adventure to remember.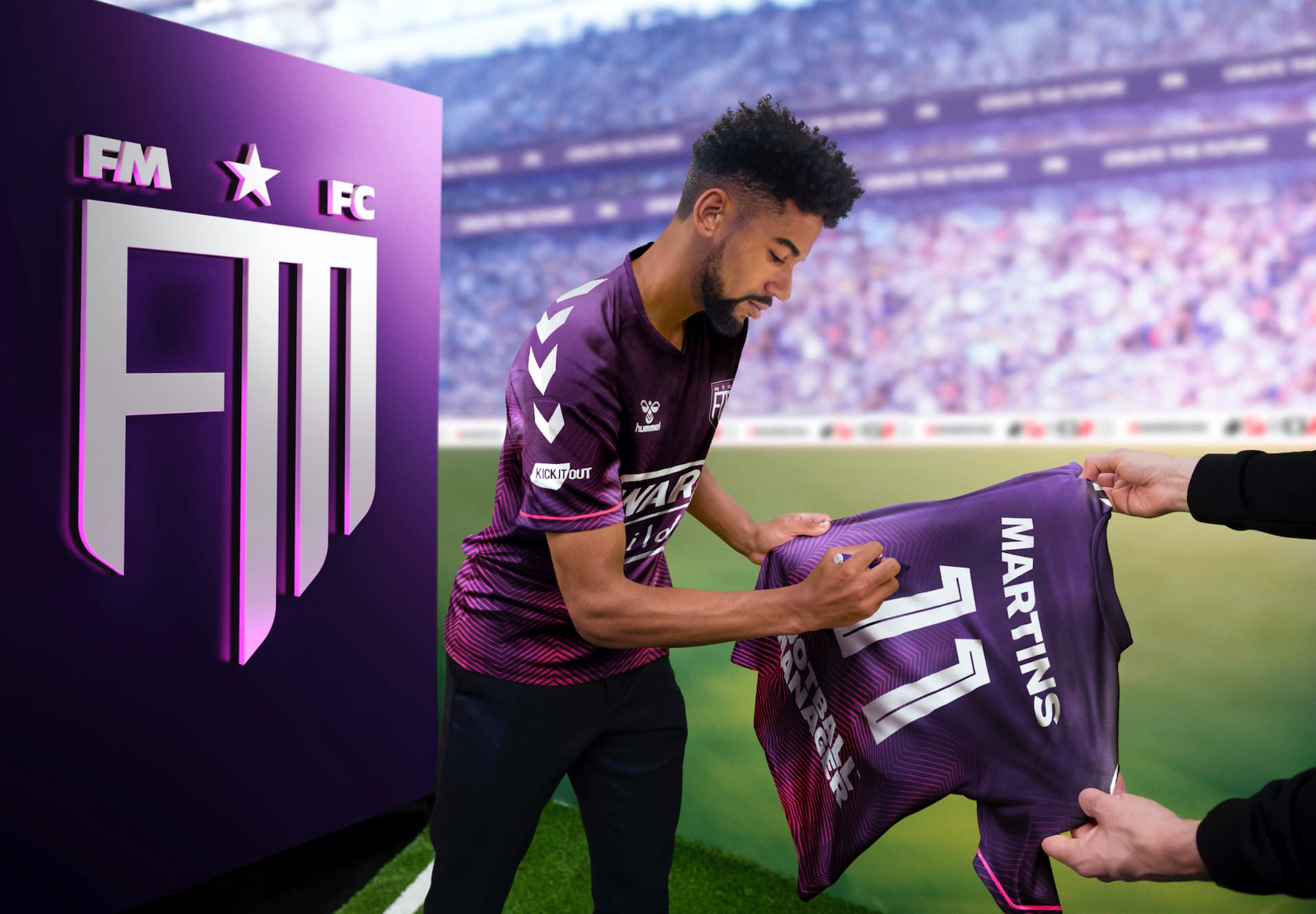 JOIN THE SQUAD
GET REWARDED
Sign up for FMFC to get feature drops and game info before anybody else, content more relevant to your game preferences plus member-only rewards and incentives.