The Researcher Interviews | Argentina
Extra Time: Interviews
05.07.20
Have you ever wondered how we gather all the information that's in Football Manager? We are assisted by more than 1,000 researchers across the world who help put our database together. Our researchers are fans of the series, just like us, and many of them took on their roles because they were passionate about ensuring their clubs, domestic leagues and national football setups were represented as accurately as possible.
Many of those who have worked as researchers for FM have moved into jobs in the footballing world as a result of their knowledge and commitment, so it can be a pathway to the job of your dreams.
Facundo Delgado is our Argentine head researcher, who has grown the role over the years to the point where he now oversees the efforts of a team of 60 scouts, as well as guiding an online community of roughly 13,000 fans.
How long have you worked for Football Manager?
I have been the Head Researcher for Argentina for 10 years now. I've been playing Sports Interactive's games for a lot longer though, probably since about 1999.
How did you first get involved with FM researching?
I was active in a Spanish forum where some of the Argentina-based users had our own sub-forum and, eventually, we all started noticing some issues in the league data. From year to year there were often the same errors or missing data. We gathered all the information we had and communicated it to SI. Over the course of the conversation that followed, it was decided that the league needed a change and, as I had organised the community to gather the information, they asked me to step in. It was a great example of how the company is really open to community feedback.
How many games do you need to attend to get a good read on a player's ability?
I like to think I can quickly spot some basic skills on just one viewing, but as a rule of thumb I try to watch at least five to 10 games before providing a rating. For some attributes, I prefer to wait even longer, maybe 20-25 games to make sure my decisions have some rationale to back them up.
What are some of the more difficult attributes to measure?
Mental ones are very difficult, especially when we talk about traits. You can only know so much about the player without being part of the dressing room. So, you go and follow them on social media, try to reach people that know them and work from there to some extent.
Goalkeepers are also very difficult to rate. Yes, kicking is fairly simple and aerial reach is tied to their height, but communication and command of area have always proved a little more challenging to assess.
How hard is it to gauge a player's potential?
Extremely difficult when done responsibly. When we first started, we were probably over-optimistic with the potential of our players. Over time we realised we needed to give a second thought to everyone including those players that really stood out. It is very common in Argentina (or across Latin America, for that matter) to have incredibly great players not perform as they are expected when they move to more competitive leagues because they can't adapt. The challenge has been to identify those players that have a support system strong enough to help them continue their growth (both professional and personal) overseas.
Also, we now have a lot more people involved with the research process. That has helped us as we now have private sessions where we review the potential for every player before data is published. So, if someone is high on a player's potential, they need to convince at least five other people.
Have there ever been any players that you've spotted that have then gone on to achieve success?
I liked Esteban Andrada (the current Boca Juniors goalkeeper and part of the national team) when I spotted him as the starting player for a national U-20 tournament. He was third or fourth choice goalkeeper for Lanús back then. He showed amazing reflexes and a strong personality. We set him up with a high potential and he kept it over the years even though he was not getting much game time and not massively impressing when he did get some. Over time, though, he developed as we anticipated and he is now one of the best 'keepers in South America and he is expected to play abroad once everything settles down.
We should also mention Eder Alvarez Balanta, a former River Plate defender who had a -10 potential and was signed by basically every FM player. He showed amazing skills for a centre-back. He was quick, strong, good with the ball and he had a great sense of timing. It didn't quite work out for him abroad and he is now in Switzerland. I have kept in touch with his development over the years as I grew a soft spot for him, hoping he would become a late bloomer.
What are the unique challenges of researching in Argentina?
Finance for starters. It is impossible to get a real picture of the financial situation for every team in the Super League, let alone clubs further down the league system. We are forced to put our maths hats on and try to 'guesstimate' based on the evidence we can find on a single player or by analysing the transfer market.
Also, social media is only starting to grow over here so finding information for obscure teams is rather challenging. While we officially cover the top two divisions, our fanbase is almost entirely dedicated to playing below those divisions, so making sure we have as many teams updated as possible is part of the task every year. Some teams do not have all the information we need, which forces some of our scouts to get a spreadsheet where they manually update game after game to make sure the histories are maintained and accurate.
However, none of that compares to the fact that the league structure changes every year, and no one really knows if the format will stick for more than a year. When we took over this project, we had a cross-over league with an Apertura and a Clausura, only 20 teams and only 38 games a year in total. We went through a ridiculous revamp that bumped the first division to 30 teams and then slowly reduced it down to a more manageable level. This year they have suggested starting from scratch and going back to 30 teams.
What additional work you have done to boost the profile of the game in Argentina?
We have been moving in phases. The first one was making sure the database represented our best efforts every year and steadily grew. This was both in terms of material content (moving from 3,000 players to more than 13,000) and analytics. For this, we established a clear methodology of work that took us from six people working via email to a team of 60 scouts using Slack, WhatsApp, Google Drive and Dropbox to coordinate their efforts.
We then moved into cultivating the Argentine community, so we started our Twitter account. That helped us gather everyone in a single place, get a feeling of what our community wanted, improve feedback on erroneous data and spread our scouting network. It also boosted the numbers as the community quickly took off from 200-250 users in a forum to more than 13,000 followers.
We are currently in a third phase, trying to spread the game and the FM community as there are still thousands of people unaware of FM and how it works in Latin America. Luckily, we have a fantastic community with lots of content creators that are growing and filling the gaps for those just starting and potentially overwhelmed by the game's volume of data. We are also providing Spanish support for technical aspects of the game. All of this has helped us get some leading players to engage with the community - players that did not even know what FM was previously.
We are also interviewing professional coaches from first division clubs. We do some real-life crossing with the game where we discuss their experience with players and how they compare to the stats on FM. Doing this really puts FM into everyone's frame of reference and it really shows as we get hundreds of messages on social media asking us where to get the game, what Steam is and so on.
There is still a lot of work to do, but we do not see it as work. It is mostly a hobby we've loved for years and can't grow out of.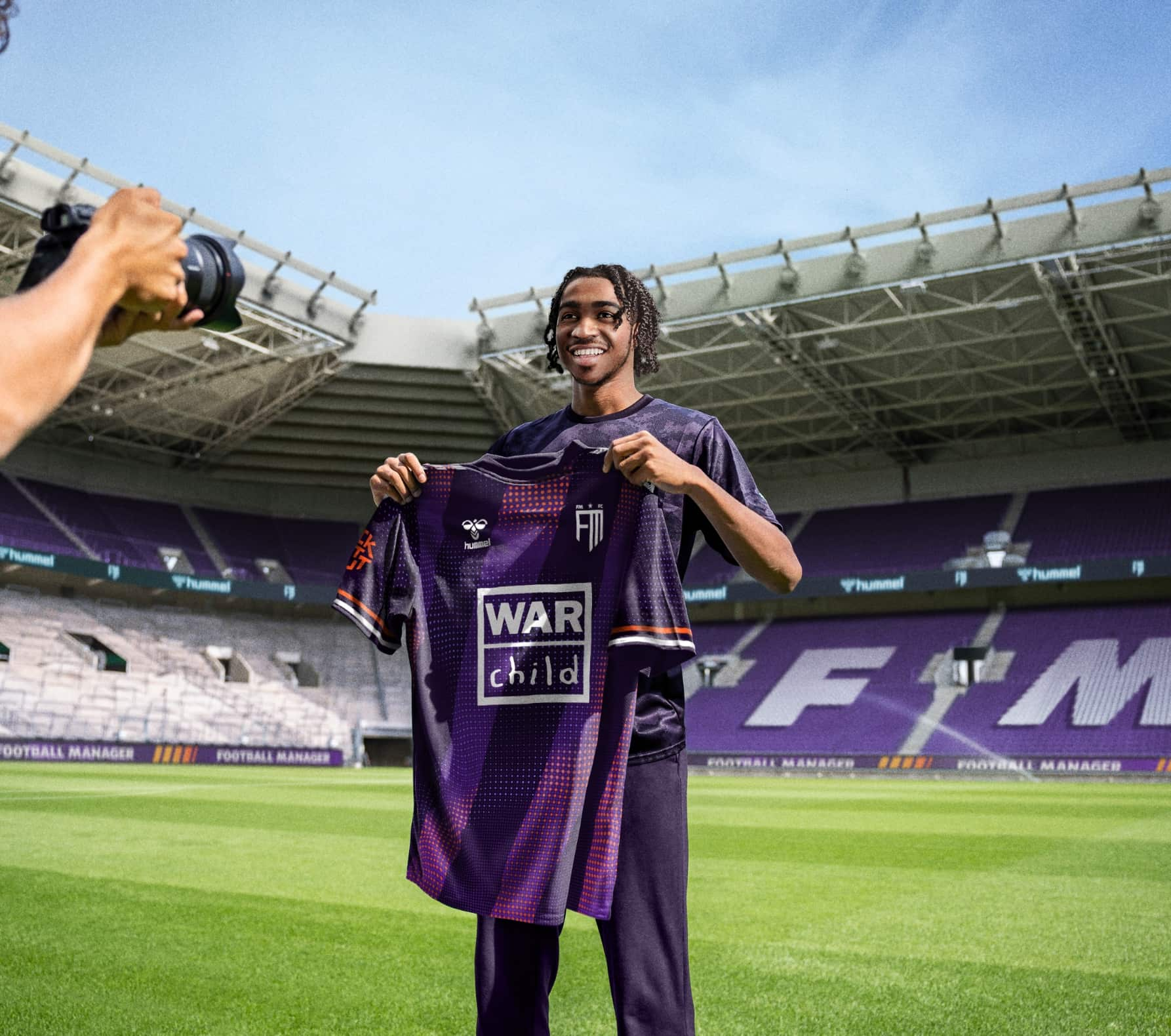 JOIN THE SQUAD
GET REWARDED
Sign up for FMFC to get exclusive feature drops and game updates, personalised content, plus member-only rewards and incentives.
Explore Our Features Roadmap