The Researcher Interviews | South Africa
Extra Time: Interviews
15.04.20
We all see player attributes, club data and stadium information in Football Manager, but where does it come from? We're assisted by more than 1,000 researchers across the world who help put our database together and over the course of this new series we will introduce you to a few of the people who play such an important role in making the game what it is.
Our researchers are fans of the series, just like us, and many of them took on their roles because they were passionate about their clubs, domestic leagues and national football setups and they wanted to ensure they were represented accurately in the game.
Rob Delport is our South African head researcher and he has been involved with FM for about a decade, attending hundreds of games and ensuring the maintenance of the data for the entire country, including that of the national team. Some of our longer-term fans may also recognise Rob from our 2014 documentary.

How did you first get involved with researching for Football Manager?
I was always that guy who, the first thing he did when he got the game, was spend weeks working on the South African database to get it as accurate as possible. I've played Football Manager in some form for as long as I can remember. When SI came along with the series that eventually became FM, I was obsessed. When SI introduced FM Live years ago, I had to play. Through that game, I managed to find out that the South Africa research position had become vacant, so I got hold of the research team, applied, went through some tests and took over the database.
How many games do you need to attend to get a good read on a player's ability?
This is a tricky one. I feel I have to watch a player at least 10 times before I can give a proper rating. That is flexible though and depends on the level of the match and the opposition they are playing. I am fortunate enough to be a full-time journalist, so I attend a LOT of games; on average 200+ a year at all levels. This helps as I often get to see players at their early stages, so I can also track progress.
What are some of the more difficult attributes to measure?
I think the mental attributes will always be the toughest, because it requires getting to know a bit about a player's personality. But spending time at training, friendlies, competitive games, etc. does give a lot of insight.
How hard is it to gauge a player's potential?
I believe talent shows itself. When you have an idea of what makes up a particular type of footballer, it becomes easier to spot. What is often difficult, especially in a country like South Africa, is how far that talent can go. South Africa has incredibly talented athletes, in all sports, but to really go on and become a global star, your development has to be consistent and always upwards. You have to be playing against a certain standard to keep improving. You also have to have that hunger and ambition to reach your full potential.
Have there ever been any players that you've spotted that have then gone on to achieve success?
Countless. I have fortunately spotted a number of players when they were playing at youth level and then seen them progress to become fully-fledged professionals. I have also spotted countless who have not. Of course, they haven't quite been world superstars, but I've charted the careers of a number of players who have gone on to become international footballers.
Someone like Rivaldo Coetzee was an interesting case. I first saw him play when he was about 15 and so when he broke into the Ajax Cape Town first team a year later, I was not surprised. Co-incidentally the FM documentary was being made around then and when the crew came to South Africa we actually focused on him. A few months later he was South Africa's youngest-ever full international, earning his cap just before the doc came out. Only a rare foot injury curtailed the progress he should've made, scuppering a transfer to Celtic. He is now on the road to recovery at Mamelodi Sundowns, the country's top club.
A player like Percy Tau (who is now a Brighton player, but on loan at Club Brugge) I first spotted at youth level, and then again when he was playing in the second tier at Witbank Spurs on loan as a teenager. Keegan Dolly, who is at Montpellier in France, I first saw playing at a youth tournament and he's making good progress now, as is Mihlali Mayambela at Bnei Yahouda in Israel, who I also first saw playing at 16.
Similarly, it will be interesting to keep an eye on teenagers Tashreeq Matthews and Luke Le Roux at Varberg in Sweden, who are only now tasting first-team football, but I've been following their progress for half a decade. These are just a few examples though of early spotting. Safe to say that if I look at the current crop of professional players from South Africa, I was lucky enough to see about 25% before they were pros, and 20-40% as young pros before their first team debuts.
What are the unique challenges of researching in South Africa?
First of all, certain things have improved since I took over, but when I began there was almost no record-keeping. Most clubs didn't have websites, and if they did, they were hardly ever updated. To be honest if I was not a journalist too, some of the information would still be hard to come by. Technology, fortunately, has changed that, but we are still a country with huge rural areas, and many of our footballers come from those areas. So tracking their early history, even birth dates, can be a problem until they are established at clubs. Of course, not all information is reliable. Like with journalism, one source cannot be trusted, and it is important to double and triple check any information sourced.
Is there any crossover between your job as a journalist and FM? Do you ever use FM for researching players and information?
The two jobs go in hand in hand for me. Folks in pro football in South Africa know that I have a very good knowledge of domestic players, so they're asking for my opinion regularly. Very often when considering a foreign player, they will also ask me what the FM database has on him, or if I know someone from the country he is coming from. Our scouting network touches most corners of the globe, and over the years the international scouts for FM have actually grown quite close.
There are also situations when a player disappears for a while, then a few years later signs for a club, and I find myself using my own older research to reacquaint myself with the player who I might have last seen as a junior.
As a journalist, Football Manager is definitely one of my sources and a tool. Many of our researchers have put in hours finding information that is not readily available in every country. While I do try to verify any information with a number of sources, FM is a crazy resource of information for any football journalist I think.
And as a FM researcher, being a journalist, on the ground, close up to the action, hearing stories, rumours, etc., that helps my research. Coaches tell me their opinions on players, they give me insights that you don't get just from watching a game. All the data I collect is a combination of a number of opinions, not just my own. The players are a resource too. Sometimes about themselves, sometimes about other players.
Just the other day a player told me about this kid born in his rural village, who was on the verge of signing a pro contract. All online information suggested this youngster was born somewhere else, in a different province. But his family had moved when he was three. This minor detail, a birthplace, changes a lot about a player, e.g. it meant he was Xhosa (ethnic origin) not Zulu as had been assumed.
Does your work in the research team influence how you play Football Manager?
Absolutely. I tend to be 'based' in South Africa, even though the glitz and glamour of managing in Europe has its appeal. I usually only head in that direction after a number of seasons. It is important for me as well to see how the game applies the South African research. I'm also a bit of an OTT patriot. Even when I do play in Europe my squad is heavily South African.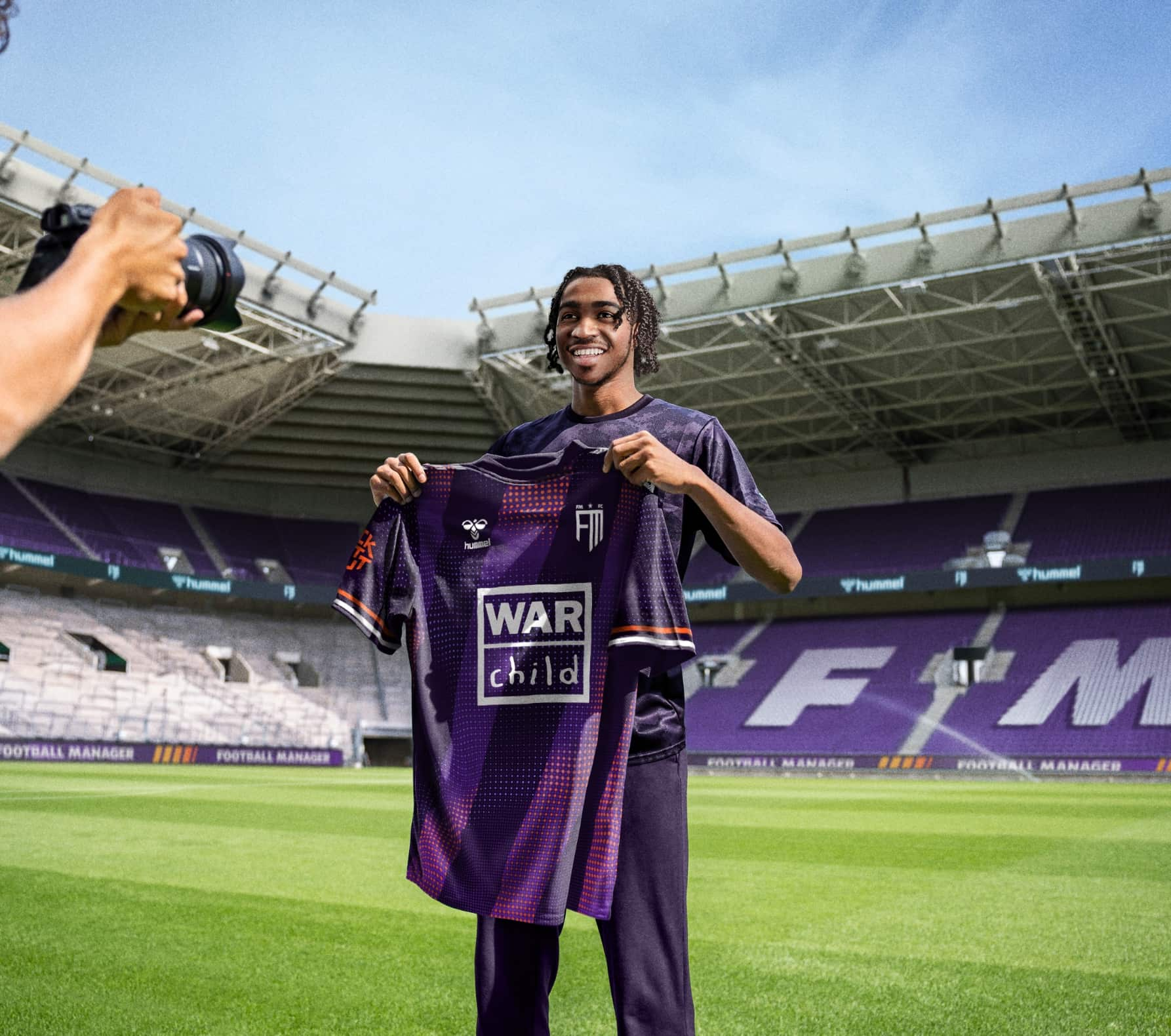 JOIN THE SQUAD
GET REWARDED
Sign up for FMFC to get exclusive feature drops and game updates, personalised content, plus member-only rewards and incentives.
Explore Our Features Roadmap