The Researcher Interviews | Switzerland
Extra Time: Interviews
01.06.20
Have you ever wondered where the player attributes, club data and stadium information in Football Manager come from? We are assisted by more than 1,000 researchers across the world who help put our database together but that wasn't always the case. The research team started out quite small in the mid-1990s but has expanded almost exponentially since then.
Our researchers are fans of the series, just like us, and many of them took on their roles because they were passionate about their clubs, domestic leagues and national football setups and they wanted to ensure they were represented accurately in the game.
Indeed, many of those who have worked as researchers for Football Manager have moved into jobs in the footballing world as a result of their knowledge and commitment, so it can be a pathway to the job of your dreams.
Oliver Zesiger is our Swiss head researcher and he has been involved with FM for more than a decade.

How long have you worked for FM? When did you start playing FM as a fan?
I started working for FM in May 2009. I'd been playing the game for over a decade by that point. If I remember correctly, I first got a copy in 1997/1998 but I didn't properly get into the game until the 2001/02 version.
How did you first get involved with researching for Football Manager?
I saw that there was a German forum about FM, called Meistertrainerforum.de. At that point in 2009, I was mostly following FC Basel, so I posted some corrections. I always thought Valentin Stocker deserved more than a seven for determination. I remember raising this point. At that time, a lot of people left the team, so Gino, still Co-Head Researcher, asked me if I wanted to join. I started out with Basel, and then slowly took over the rest of the Super League. Today, we are lucky to have a set of dedicated assistants, which makes Gino's and my life easier.
How many games do you need to attend to get a good read on a player's ability?
It depends on the attribute. It usually is three to five games per player. The technical and physical attributes take less time to evaluate. The mental attributes are a bit tougher. How does he read the game? How well does he move without the ball? How consistent is he? These are the areas that need more than three games to properly fill in.
What are some of the more difficult attributes to measure?
Consistency, for example. This can't be evaluated in just three to five games. We need to watch a player over a whole season to fully grasp how consistent he is. Teamwork is another one. How well does he work within a formation or within a team? That's something you cannot see on TV. Then there are hidden attributes like professionalism, ambition etc. I often decide these after having read multiple interviews. For example, when a player says he's happy to stay at the club I question his ambition, but at the same time also applaud his loyalty.
How hard is it to gauge a player's potential?
I think it's easier in a country like Switzerland, where the really talented youngsters get match practice at the highest level at an early age. They stand out more than, for example, in England, France or Spain. And luckily, FM gives us a range where potential could fall into the so-called 'minus potentials' for the younger players. These are crucial as we don't have to say that a 17-year old will be a world-beater at age 24. Instead, we can say he *could* become a world-beater later in his career. There are too many factors that could prevent him from becoming the great player he looked he could be at a young age, like injuries, mental strength or, simply, luck.
Does your work in the research team influence how you play Football Manager?
I'm much more focused on finding mistakes, bugs and errors. We have to check if everything works if the correct rules are set for leagues, transfers and so on. And if they work in the context of the game.
Playing for fun has become an exception, and it mostly takes place after the release of the winter update. The update is like the ending point for research on an edition of FM. There are still some minor things to do afterwards, but in general, I just play for fun.
That's not to say that we're not researching players for the rest of the season, though. It's just that this is the final time that the data is updated for public release.
Have there ever been any players that you've spotted that have then gone on to achieve success?
I discovered Xherdan Shaqiri in a pre-season tournament in summer of 2009. He only played 45 minutes, but it was evident that he had bags of ability and enthusiasm. Everything he did seemed so easy to him. That's a good sign of potential. Granit Xhaka was another one. He was so calm on the ball and found good solutions at age 17. He was more mature than some of the first-teamers back then.
Over the years, many players came through that had a certain level of success. The one I missed was Remo Freuler, a central star for Atalanta right now. I did not think he would become the player he is today. Good for him. And it says a lot about how good Atalanta's scouting is.
What are the unique challenges of researching in Switzerland?
In Switzerland, we don't talk about money, usually. So almost everything that involves finances is difficult to find, especially club finances. But after a decade of doing it, and getting the occasional hint, I have a good idea about the financial landscape.
Another challenge was implementing the elite level of Under-18 football. It's a bit special and we needed two editions of FM to get it to work. There are teams that share a youth-team, Schaffhausen and Winterthur, for example, and this is still something that we cannot replicate accurately, unfortunately. As I said, some things from real life cannot be transferred to FM perfectly, but we try to get it as accurate as we can.
If you are interested in joining the research team, a list of current openings can be found on our forums.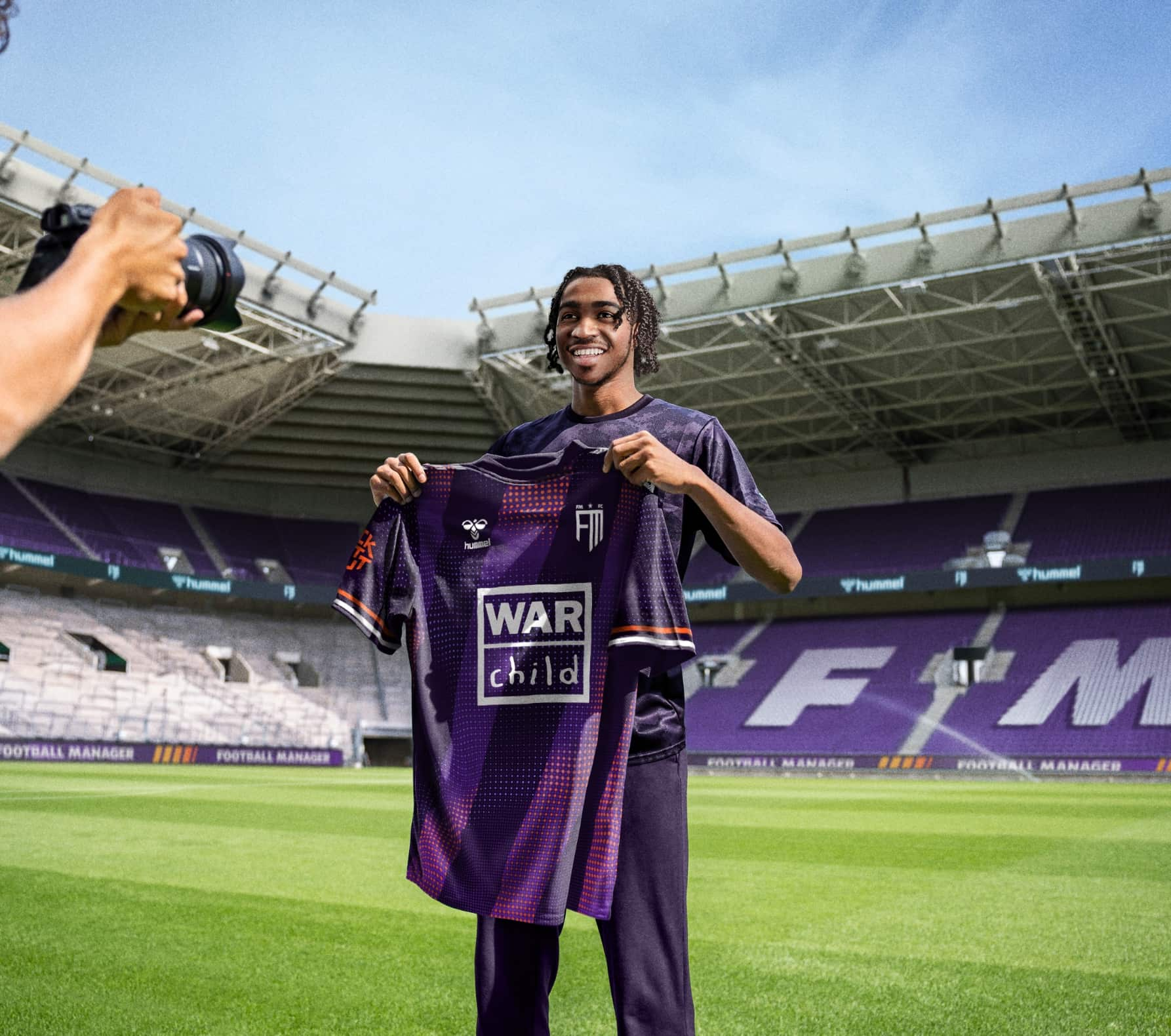 JOIN THE SQUAD
GET REWARDED
Sign up for FMFC to get exclusive feature drops and game updates, personalised content, plus member-only rewards and incentives.