Romaine Sawyers | Why I Love FM
Extra Time: Interviews
21.05.20
Our newest instalment of Why I Love FM is with the West Bromwich Albion and St Kitts & Nevis midfielder Romaine Sawyers. Romaine was recently in charge of the Baggies in the EFL Football Manager Cup and while he didn't win, we still wanted to chat to him about that experience, when he first got into the game and some of his best saves…
How did you get first get into Football Manager?
From a very young age I remember playing management games. Looking back, the first one I had was in 2000 and I haven't missed a release since. When it switched over to Football Manager in 2004, I switched across with it.
What do you look for when selecting a team?
I like to vary it from time to time. I play a lot of online games with friends so as a trio we decide whether it's favourites to be promoted in the EFL, three newly promoted in the top-flight or three of the big boys. Sometimes we choose to go abroad but we usually stick to the English divisions.
What's the first thing you do in a save?
First off, I look at the squad I have and pick my strongest 11 within the formation I want to play with. I'll then go out and send the scouts to work on the positions I think I need to improve on.
What's your setup when playing FM?
Anywhere and everywhere - I can honestly say I've played in every room in my house. If I'm in a game and need to do something the laptop comes with me, although that's not something I'd advise younger players to do! Anyone that's ever been in my house knows wherever I set up is my 'office' - I'll have water, snacks, and the TV remote nearby so I have to move from that spot as little as possible.
How do you approach transfers?
I'm a bit of a wheeler-dealer. I try to get out-of-contract players often and I use the loan market because a couple of times I've spent big money on players and they haven't justified it. That hurts, so I try to avoid it if I can.
What do you look for in players?
Recently FM have introduced the 'find similar players' option so I use that, with the best scouting package available. I also then change some of the attributes they're looking for so I bring in a few different players that are of a similar style. To be honest, I prefer to sign players in January that are already in good form.
Favourite type of player?
Has to be striker doesn't it? I edit the role depending on the type of players around them, but they're the ones who get the goals. If I've got more technical players, I'll play him as an Advanced Forward or Poacher but if I've got wingers playing as Inside Forwards, I'll play my striker as a Deep-Lying Forward.
What's your go-to tactic?
I would probably say 4-2-2-2 with one Deep-Lying Midfielder and one Box-to-Box. I won't reveal too much in case someone I share a game with is reading this.
What was it like managing West Brom in the recent EFL Football Manager Cup?
Different, because it's the first time I've ever managed myself on any FM. I keep a side eye on my career throughout my saves but I'm never biased enough to sign myself. I've managed West Brom on most FM's so I'm used to managing the club but it was nice being the official virtual boss for a couple of games.
Who'd be a manager, eh @RomaineSawyers?! ?

Watch the gaffer's best and worst moments from his time leading the Albion in the @FootballManager #FM20EFLCup. pic.twitter.com/MiUM8ehcYw

— West Bromwich Albion (@WBA) April 28, 2020
Greatest managerial achievement?
Winning the league with Newcastle in my second season in charge. It made it extra special that I was in an online save with friends - our rule whenever we start with teams not expected to win the title is that we start another save when one of us wins the title.
Best save?
I can't put a marker on one save because they're all great for different reasons and my friends and I have played multiple seasons on different games. I got relegated once with Swansea City and I was never able to live it down! In another save I got drawn to manage Swansea again and I managed to win the Euro Cup with them in my second season after promotion. That's probably up there for rectifying my reputation among the virtual Swans fans!
Best signing?
Carlos Fierro! Anyone that played FM12 and signed him will know exactly what I mean. He cost no more than £1m and you could sign him in the top-flight or with instalments in the Championship and he was just unreal.
Best player you've managed?
In terms of a personal favourite I had Talisca on loan in a Wigan save a few years ago and he was delightful to have in the Championship. He was as impressive as Taarabt was for QPR in the real world.
What has FM taught you?
That being a manager must be stressful - the amount of pens and equipment I've smashed through losing games is ridiculous! I love the scouting side of the game though, because it helped me understand how much you have to look at a player to try and avoid 'getting it wrong' when signing someone.
Have you introduced anyone else to the game?
Honestly, the number of managers I've created it must be like how a certain Scottish legend feels when he saw many of his former players going into management. My friends will never admit it though…
Why do you love FM?
I love FM because it's been a product of my footballing education and it's improved my knowledge of players, teams, and leagues across the world. A lot of players in football I've heard of via FM. It's both a gift and a curse - it can make you go to sleep a very happy man or have you up all night over thinking. What a game.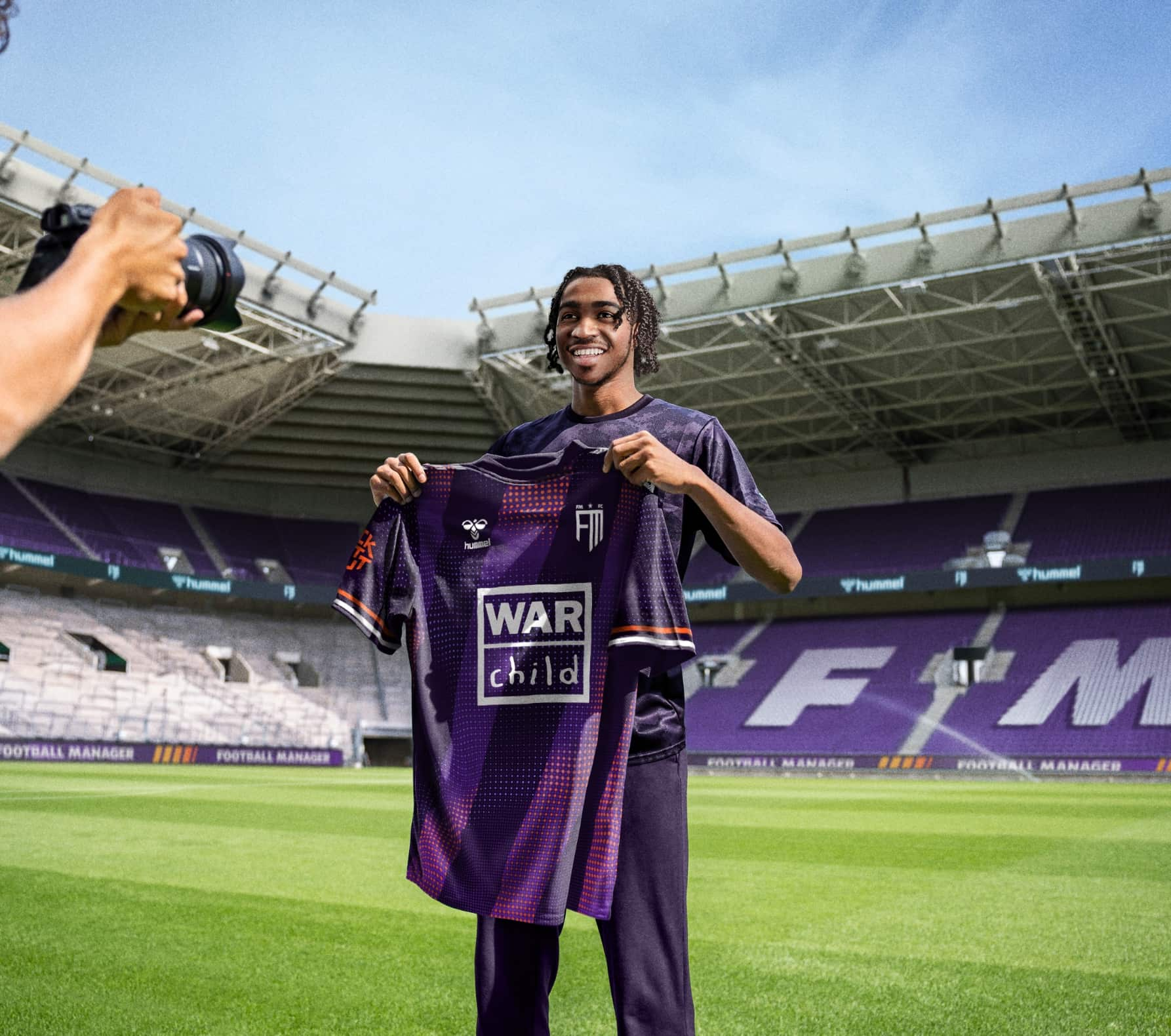 JOIN THE SQUAD
GET REWARDED
Sign up for FMFC to get exclusive feature drops and game updates, personalised content, plus member-only rewards and incentives.
Explore Our Features Roadmap