Scout Report: Liam Kemp, FM22 Newgen Competition Winner
Signing Wonderkids and guiding Newgens from academy prospects to first-team stars forms an integral part of most Football Manager saves. You know what it's like, that rush of seeing a team of talents you've developed defeat your biggest rivals and stand tall on cup final days.
Now imagine a scenario where one of those Newgens is a virtual version of you. That's what one lucky FMFC member, Liam Kemp from Barnsley in England, got the chance to experience earlier this year.
The opportunity to be a Newgen in one of our games is extremely rare. However, after the enthusiasm we saw for the 'Be a Newgen' competition that we ran for FM21, which saw Jack Bassett join the game, we decided to run it again for FM22.
Now, a little over three months after Liam entered the game, we've dug into the data to see what sort of impact he's been having on you careers.
Although anyone entering the Football Manager database as a Newgen is required to provide basic information such as their name, nationality, favourite club and preferred position, the in-game generation process is a random one. For example, in some saves Liam might have appeared on your first Youth Intake Day, while in others you might have played through 10 seasons without seeing him. Likewise, in some saves he'll have won every award going but in others will have failed to make the grade and retired without making a professional appearance. That's all part of the intrigue, though, isn't it?
Liam chose to join FM22 as a striker, so unsurprisingly the virtual Liam Kemp has been a regular fixture on goal graphics across the world. He's found the back of the net on 8,944 occasions and provided a remarkable 2,926 assists – that works out at a direct goal contribution every two games.
His all-round attacking influence has made him an integral piece of the puzzle at most of the clubs he's spent time with. Indeed, he's been involved in more than 500 promotion-winning campaigns and broken the 100-goal mark for a single club in 15 different careers. There have been a handful of relegations too but we're focusing on the positives here.
Virtual Liam has proved quite the globe-trotter, going from Chorley to RB Leipzig and spending time everywhere in between, from Scotland and Spain to Portugal, Italy and the Netherlands.
In one save he sold for £110m, while on five other occasions the young striker fetched more than £40m. In total, he's played 24,178 games for 217 different user-controlled teams – and that's after only about 12 weeks of play time since the final Winter Update. It's crazy to think just what he'll go on to achieve for by the end of the season.
To ensure you're in with a chance of winning competitions like this in the future, when it could be you that claims the 'golden ticket' and gets to see their virtual self enter the database, make sure you're signed up to FMFC and follow Football Manager on social media.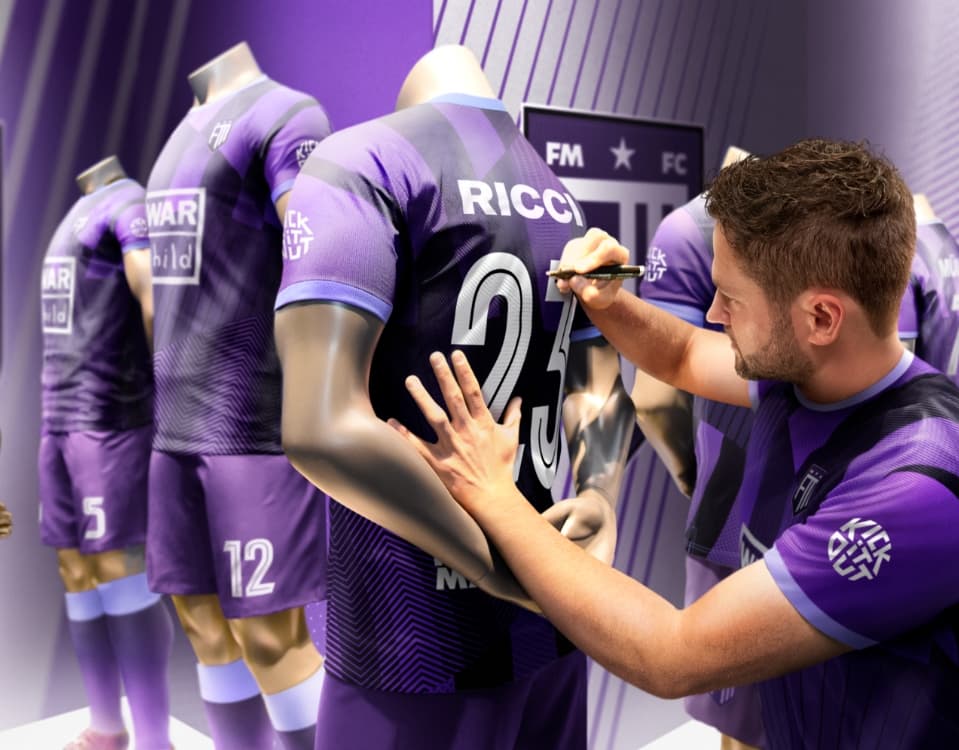 JOIN THE SQUAD
GET REWARDED
Sign up for FMFC to get exclusive feature drops and game updates, personalised content, plus member-only rewards and incentives.
Join the
squad