Jack Bassett – The best Newgen you've never heard of
Discovering the wonderkids of tomorrow and overseeing the progression of your Newgens from the academy to the first team is integral to almost every Football Manager save. There really aren't many better feelings in the game that seeing one of the prospects you've developed play a leading role in a cup or league triumph.
Earlier this year we ran the competition of a lifetime through FMFC, offering one lucky member a true money can't buy prize – the chance to enter themselves as a Newgen in Football Manager 2021. This was an incredibly rare opportunity that we don't usually make available to the public. Jack Bassett from Bournemouth, England won the proverbial 'golden ticket', joining the game in the Final Winter Update as a striker.
Sign up to FMFC, our exclusive members hub, for the opportunity to join competitions like this, get studio insight and be in with the chance of winning an FMFC jersey every week until the end of the season.
Congratulations again @Bertie__Bassett ?

You're in the game! You won't always be a world-beater though ? https://t.co/ytIg3XVALS pic.twitter.com/gkJkbjwh3o

— Football Manager (@FootballManager) March 22, 2021
A little under three months on from the competition closing, we dug into the data to see how Jack has got on in saves across the world.
It's worth noting that Newgens vary from save to save. In some saves Jack might have appeared in the first season, in others after ten seasons or maybe never at all. No player is exactly the same in each save either – some games you're a Wonderkid, others you're struggling for reserve team minutes. There's also no telling which club Jack will have started each journey. That mystery is part of the charm.
Anyway, let's have a look at the numbers…*
As already noted, Jack registered his Newgen a striker, so unsurprisingly the virtual Jack Bassett been banging in the goals. In 15 saves he's scored more than 100 goals for one club, surely going down as a legend in the process. In total he's found the back of the net 6,252 times at a rate of one goal every 1.4 games. He's also been a key provider for his teammates, registering an impressive 1,629 assists.
All of that creative flair has seen him involved in 34 promotion-winning seasons and a whopping 118 trophy wins. 118 trophies, Jack? That's insane. On the flip side, he's also experienced relegation on seven different occasions. We'll gloss over that though…
In one save he sold for £120m, while in 14 others he also went for more than £50m. He's played all over the world, logging 8,664 games for 161 different user-controlled teams. He's started off in Sweden and ended up Germany, while also recording impressive stays in Italy, England and Scotland.
All of this is after just 10 weeks or so of play. His numbers by the end of the season, and his influence on the saves of FM21 players across the world, will be, to put it bluntly, bonkers.
To ensure you're in with a chance of winning competitions like this, where it could be you that comes out on top and sees their virtual self enter the database and truly explore new worlds of pure imagination, make sure you're signed up to FMFC and follow us on social media.
*All data correct at the time of writing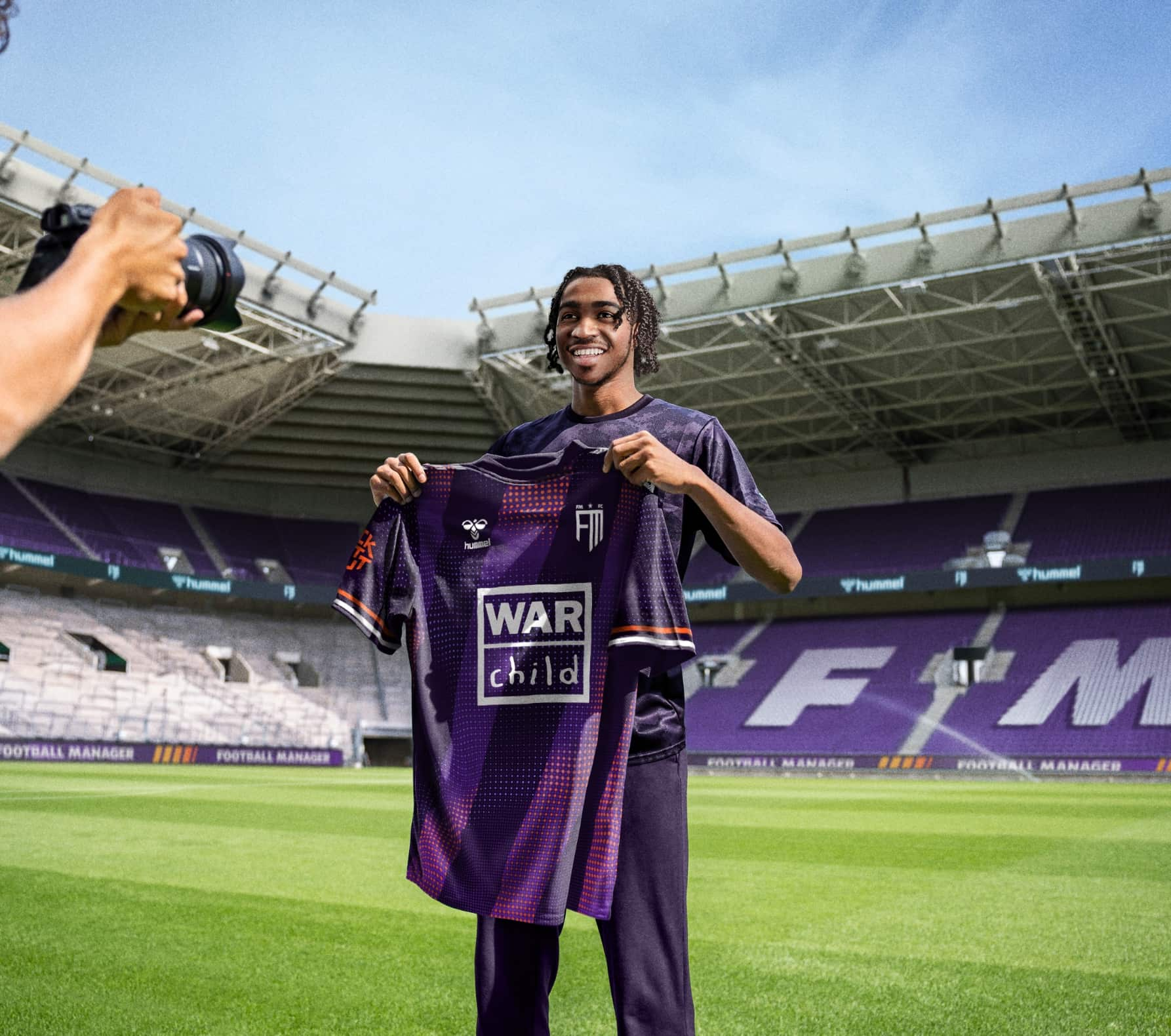 JOIN THE SQUAD
GET REWARDED
Sign up for FMFC to get exclusive feature drops and game updates, personalised content, plus member-only rewards and incentives.
Explore Our Features Roadmap