Top Tips for Lower League Management in FM23
Extra Time: Guides
23.03.23
It's a story many can tell – starting a Football Manager career at an unfancied team in the lower divisions and eventually leading them to multiple promotions and continental glory.
Lower league management isn't always easy though, particularly if you're used to working at the top levels of the game or you're new to FM. So, to help you, we've put together a list of top tips to help you ace your next lower league adventure in FM23.
Perfect your Manager Profile
One of the first things you do when beginning any FM career, setting up your manager profile is one process where you can give yourself a head start.
If, for example, you took over Vanarama National League North side Banbury, the game will recommend your manager starts with a National B Coaching Licence and Sunday League playing experience.
Opting for those will give you a maximum of 21 Coaching points and 11 Mental points to customise your managerial Attributes with. As most lower league clubs have small coaching setups and specialised coaches can be hard to find, we suggest that you focus on the Goalkeeping and Fitness categories. If you've got those skills as a manager, you'll be able to make an impact on the training ground and allow the coaches you do have to focus on other areas. Likewise, working with young players will be an integral part of your job, so bolstering the Working with Youngsters Attribute is also key.
Keep your tactics simple
Ideally, we'd all play world-class Tiki-Taka or Gegenpress football with every club we manage. That's simply not practical in the lower leagues because of the players you've got. Instead, the name of the game is keeping your tactical approach simple.
That means a basic formation – it's cliché to say 4-4-2 but it genuinely does tick most boxes – and not overcomplicating things with super-specified player roles and individual training instructions. Your players will typically have low Work Rate Attributes, so they will struggle to follow too many instructions and, in their attempts to, will often make costly mistakes.
Maximise Set Pieces
Perfecting your set-piece routines should be a priority for all FM players; spending time on them should mean more goals for you every season and fewer going in at the other end.
This is even more apparent at the lower levels, where patterns of play tend to be less structured, leading to more fouls and more set-piece opportunities.
Spend your first days in the job creating a couple of attacking routines, one aimed at the near post and one at the far post, which focus on getting your tallest and most physical players in the best positions.
For defensive routines, we suggest leaving a couple of your faster players up in more attacking positions. It's not a conventional approach in the modern game but having them closer to the halfway line will give your defenders out balls, potentially enabling you to catch your opponents on the break.
Develop a clear recruitment strategy
Furthermore, it's important in the lower leagues that you develop a clear recruitment strategy that'll benefit you over the seasons.
When looking to recruit strikers and wide players, look for pace. Even if their Finishing Attributes are low, pace will often be the biggest differential between them and opposition defenders and will afford them more opportunities to score in every game.
Defensively, the key Attributes to look out for are Tackling, Strength, Heading and Jumping Reach. These will not only ensure your players dominate at set pieces but are also strong against the cross, the most common attacking approach you're likely to face.
Lean on the Free Agent Market
Without a big transfer budget to play with in the lower leagues, your best friends in the recruitment department will be free agents.
Here, you can use filters and various search criteria to identify the best players currently without a club. You will often find a bargain or two with experience at a higher level, or even some young players who just need a chance to shine.
Bear in mind that transfer windows typically work differently in lower leagues, so there is no rush to do all your business in the summer or in January. Instead, you can tweak your squad on the go as your season unfolds.
Use Trials instead of Scouts
You aren't going to have a world-class scouting team at your disposal when taking over at a club in the fifth or sixth division. You'll probably have a couple of scouts or analysts but not much more than that.
To make them go a bit further, you'll need to maximise the trial system. Bringing in players you want to learn more about on trial is free and will allow you to learn about their Attributes through training, reducing the workload of the Scouts you do have and allowing them to tackle any longer-term focuses you might have.
Work within your financial means
Although some fairytale cup runs might bolster your cash reserves, a key aspect of successful lower league management is keeping track of what will be limited finances.
One approach you can take to extract a bit more value from your resources is reviewing your Scouting Package. Although you ideally want a wide knowledge of the players in your nation, it's not worth being super detailed in your first campaign. Instead, make sure you are just focusing on the surrounding divisions. That should free up some Transfer Budget, which in turn you can convert to Wage Budget. Ultimately, that could mean the difference between adding four first-team players to your squad and just the one.
Another top tip here is to only offer players short-term contracts, typically lasting just a season or two. As most of you will be trying to secure promotion after promotion, that means you can't get too attached to players. To make sure you're successful as you move up the ladder, there'll need to be a big turnover to your squad for the first few seasons, so you don't want players who might not make the grade at the divisions above sticking around on long-term deals.
Likewise, avoid getting too attached because although you won't often receive transfer offers for your players, when you do, it's important to cash in.
Chase a Senior Affiliate
It is often said that the best things in life are free and that is no different in FM.
The loan market, much like the Free Agent one, is a key tool for you to build your squad but often their wages will be out of reach. That is where a Senior Affiliate comes in.
Affiliate links are where two clubs partner up in a mutually beneficial way. As the junior club in the partnership, you'll get loan access to some of their best young players without having to cover their wages, while the senior club gets quality match experience for their prospects with a trusted partner. If your board can find a suitable link, it's something that'll become an essential squad planning tool season after season.
Training
If you're starting your FM career as a semi-pro side, you're only going to have four training sessions a week. That's not a lot of time to work with your players, so be sensible with your time.
You can take a variety of approaches, but we'd recommend a focus on Set-Pieces (as explained above) and also on the sessions that involve more of the squad, such as Aerial Defence, Attacking Direct and Attacking Wings, for example.
Use Mentoring to help your younger players
Mentoring is an underrated aspect of training in FM and it can have big benefits for people enjoying lower league management.
You're likely to have a real mix of ages in your squad, from experienced players coming to the ends of their careers to young talents just starting their journeys.
Bringing them together in mentoring groups, led by older players with strong personalities and mentalities, can help the youngsters develop specific player traits and give them an extra boost in their development.
These tips will help you get even more enjoyment from lower league management in FM23, one of the most enjoyable career options available in the game. Let us know where you start and how well you do on social media @FootballManager.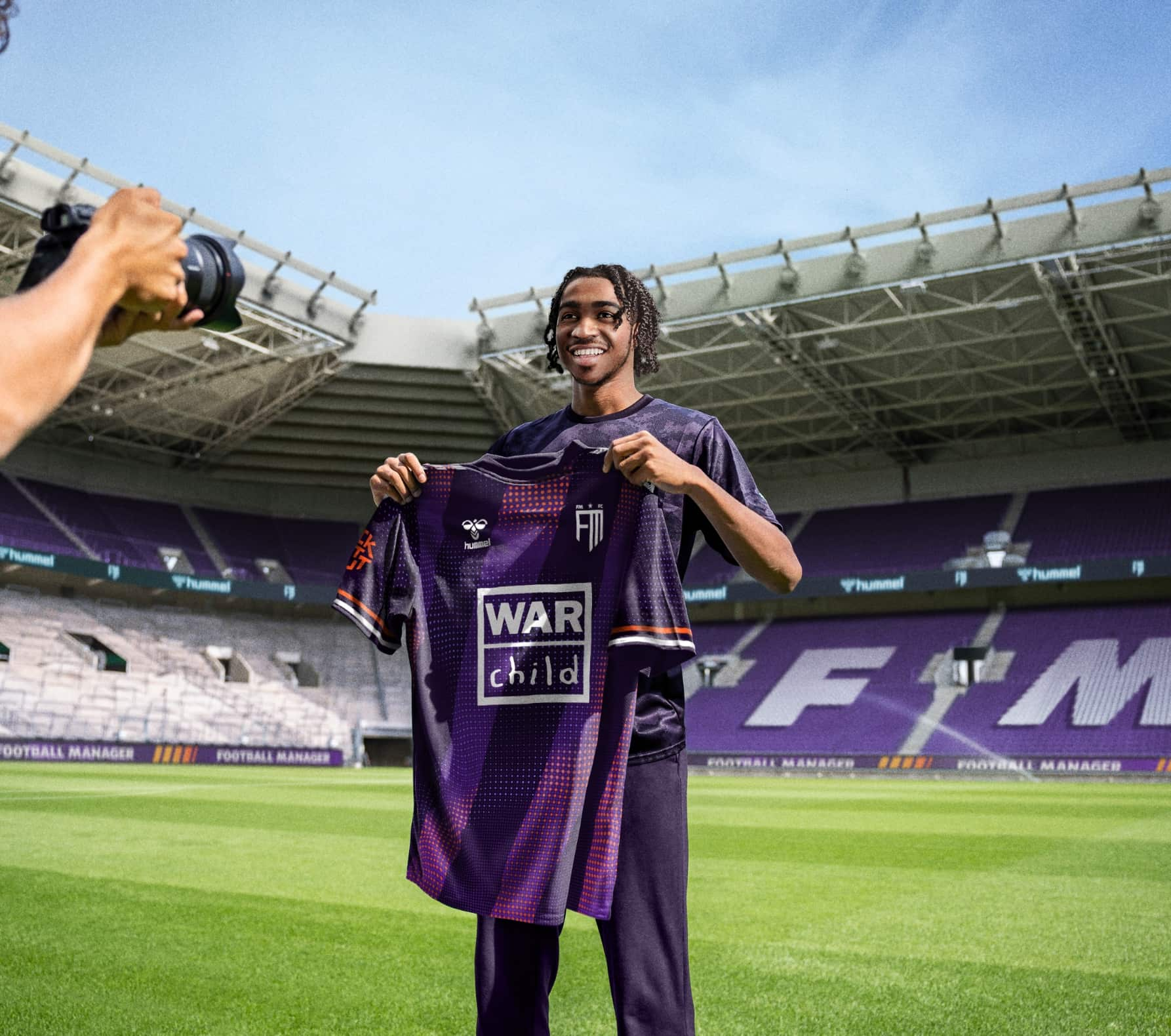 JOIN THE SQUAD
GET REWARDED
Sign up for FMFC to get exclusive feature drops and game updates, personalised content, plus member-only rewards and incentives.