How to master the 4-4-2 | Wednesday Wisdom
08.05.19
Read Time

: 4 Minutes
This week's Wednesday Wisdom comes from @FM_Samo who has discovered the keys to utilizing the 442 formation. The traditional system is making a resurgence in the modern game as well as in FM19. Here's how to get the best from a classic of football philosophy.
If you think you've got what it takes to spread your own Wednesday Wisdom then drop us a line on byline@sigames.com with your idea and your work could be in the spotlight.
The 4-4-2 has had a comeback recently. The rise of one striker formations like the 4-1-2-3 and 4-2-3-1 had seen its popularity fall away, but with clubs potentially looking for more bodies in and around the box, two up top and strike partnerships are back with a bang.
If you've got reservations, throw them to one side, a 4-4-2 formation can still offer up some flexibility depending on how you set it up. I'm going to go through a few ideas that you might want to adopt when setting yours up.
Connections on the Pitch
I feel like one of the most important things to keep in mind when creating any tactic is how the roles you choose will interact with each other depending on where they fit into your formation. How the players combine and work together will go a long way to bringing you some success. The game can help you with this. On the tactics screen once you've selected your side you have the ability to toggle the on-pitch player relationships and player movement depending on their roles on and off.
Walk yourself through the areas of your team. You want your side to be strong and solid in defence. When transitioning from defence to attack you want movement between the lines. Going forward you want players supporting your front two and creating chances for them to score. The roles you decide to pick will be vital to the success of your 4-4-2.
Solid at the Back
A Goalkeeper on Defend coupled with two Central Defenders on Defend is how I like to keep it simple and solid at the back. I don't feel like there's any need to overcomplicate things at the back by introducing Ball Playing Defenders or a Sweeper Keeper in my interpretation of the 4-4-2.
The tricky decisions at the back come with the Full Back roles. We want to stay tight and defend first and foremost, but thinking of the transition from defence to attack, our Full Backs could provide an additional layer to the offence. I've gone for a support full back on the right and an attacking full back on the left. This gives a good balance between defending, supporting and attacking.
One of the perceived disadvantages of the 4-4-2 is the worry about being overrun and outnumbered in the centre of the midfield. One of the roles I've used to try and counteract this is the Deep Lying Playmaker on Defend duty. The hardcoded instruction of 'Hold Position' means we'll have some stability in the middle of the park. The player will keep things ticking over. Pick a player with the right profile in this role and he'll be a tough tackling ball winner that screens in front of the defence.
Dangerous Going Forward
Another important step when building any tactic is thinking up having a few different sources of where your goals will come from.
Do you go for two out and out wingers who'll get down the line and put crosses in for the two strikers? Or do you pick a role that will see one of the wide men support the strikers centrally?
You could even create two variations of your 4-4-2, setting them up in either way.
What do you want from your more advanced Central Midfielder? Previously I've set mine up to be quite attacking and pose a goal threat from deep. Alternatively, you could look to have him just simply supporting the attacks and helping out the Deep Lying Playmaker with some defensive duties too. It's all about getting the balance right because it's highly likely you'll be facing three-men midfields quite often.
Then your front men. I'm a big fan of one dropping deeper to vacate the space and pulling opposition defenders out of position. A Deep Lying Forward would do that brilliantly, linking the midfield and the attack but also making sure he gets into the box to get on the end of chances too. His partner will be the one looking to get on the end of most of our crosses from out wide, so I've gone for an Advanced Forward but a Poacher could be an option too.
Additional Team Instructions
One of the additions to the game for FM19 has been the tactical style options available for you to choose from. When putting the 4-4-2 together I thought I'd load up the Wing Play tactical style and take a look at what instructions it sets out for the team to play.
The description says it'll look to get quality crosses into the box and overload the wide areas and looking at the team instructions it adds when you select the style, it certainly does look to focus the play out wide.
Another of the important things to keep in mind is that you don't necessarily need to keep all of these instructions active. In the past, I've found success with few or no instructions. Even if we set up the 4-4-2 without the wing play tactical style, a lot of the play would still naturally come down each wing.
In my final version, I've taken off some of the automatic instructions. We're playing Balanced so we're set up not to take too many risks. I've moved to a standard Line of Engagement coupled with the Counter Press to not sit back as much and invite pressure on us, however, I've taken off the more urgent pressing as I don't want us to be completely dragged out of position.
Here's how the overall tactic looks. Why don't you give it a try?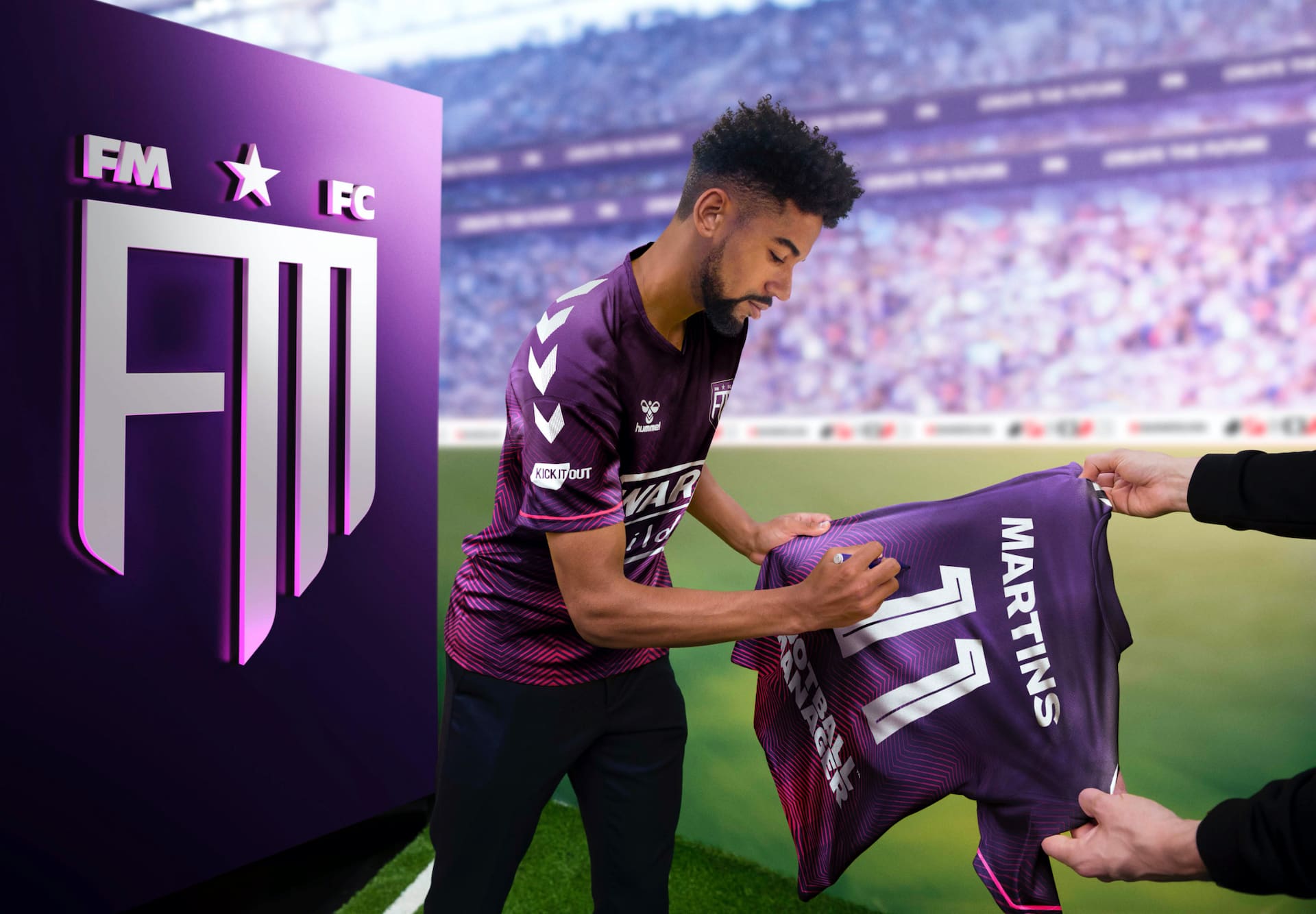 JOIN THE SQUAD
GET REWARDED
Sign up for FMFC to get feature drops and game info before anybody else, content more relevant to your game preferences plus member-only rewards and incentives. 
Join the
squad