Building an FM23 Newgen Dream XI with FMFC
Over the last seven months, we've all experienced the highs and lows that a Football Manager career can bring. Now, to capture all of that drama, we're creating our very own FM23 all-star newgen XI, powered by you, our FMFC members.
That XI won't be solely selected on pure ability or to accommodate a fixed formation. We know that with standout newgens, it's the stories associated with them that makes them so special and unique.
Maybe it's a tale of someone from one of the world's smaller nations that helped you with your promotion push up the divisions. What about that Central Defender that was only five-foot-six but had 19 Acceleration? Or the striker you snapped up from non-league that smashed your club's all-time scoring record by the time they were 24?
Wherever they played, whoever you managed and whatever it was that made your favourite FM23 newgen special, we want to hear about it.
The 11 FMFC members that get their players selected in the starting line-up will receive an FMFC 23 home shirt with the newgen's name and number printed on the back. They'll also see their superstars spotlighted in a future blog on the FM website and FMFC Hub.
The competition closes at 5pm BST on Wednesday 28th June. Terms and conditions apply.

How to Enter
This competition is open exclusively to all FMFC members.
If you haven't already joined the FMFC squad, sign up today.
Already a member? Login now and head to the Member Rewards tab. There you'll find an entry form allowing you to provide a testimony about your star newgen and provide us with an in-game screenshot of their profile.
All winners will be contacted within two working weeks of the competition closing.
Best of luck and make sure to check back on FMFC regularly for more exclusive rewards and prizes.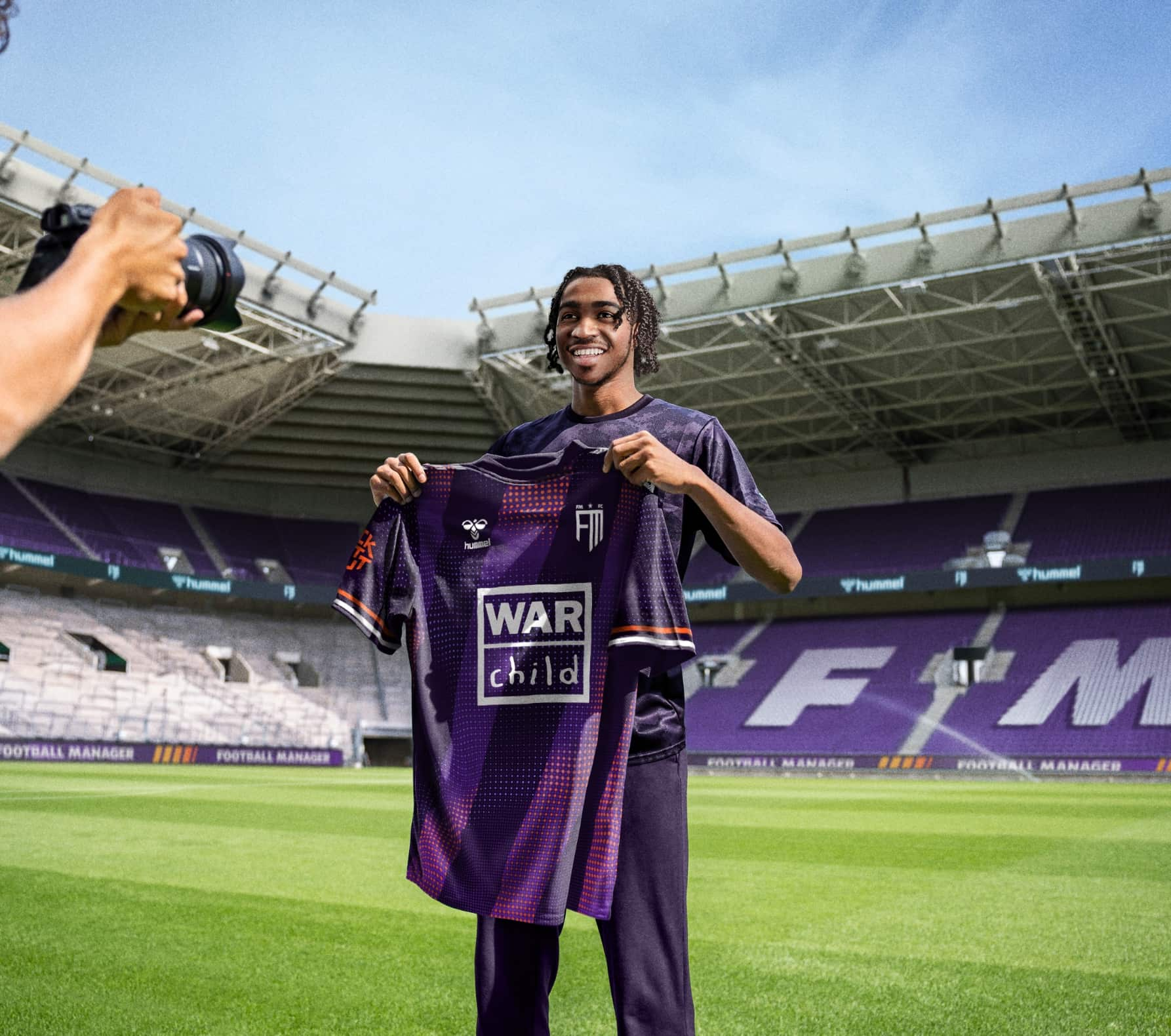 JOIN THE SQUAD
GET REWARDED
Sign up for FMFC to get exclusive feature drops and game updates, personalised content, plus member-only rewards and incentives.
Explore Our Features Roadmap