FM24 Early Access Available Now
Progress never stops in the pursuit of managerial greatness and players around the world can uncover new ways to win with Football Manager 2024 Early Access now live on Steam and the Epic Games Store.
If you've pre-purchased from a SEGA-approved digital retailer, Early Access for FM24 is now fully playable*. As with previous editions, any progress made in Career mode can be carried forward when your game updates to full release on November 6th.
It's not too late to get involved - pre-purchase FM24 now on Steam, Epic Games or a participating digital retailer and you'll get Early Access and 10% off any time before full release on November 6th.
What to expect from FM24
FM24 is the 20th and most complete edition to-date in the series and is our love letter to football. The game is packed with new features influenced by expert insight from new and existing partners within the professional game.
As a reminder, this is an Early Access version and is not the full game. As such you may encounter some bugs and glitches that our developers will be working tirelessly to fix before full release. The Early Access version also contains information that is still under approval process by right holders and may contain data that does not, at this time, accurately reflect real world data. For context, some club and player assets may be absent during Early Access.
Your feedback is essential to this process – if you find any issues, please use the Report Bug button located on the in-game sidebar. You can also log them on our community forums.
The constantly evolving nature of football is showcased by a suite of Matchday experience changes that bring fans closer to the cutting edge of the sport's top tactical trends. Intelligent positional rotations on the pitch and the brand-new Inverted Full-Back player role give players more avenues for experimenting, while matches themselves benefit from smarter player movement and increasingly authentic ball physics and lighting.
Set Piece Coaches also make their debut and help to power a refreshed Set Piece Creator that delivers new and intuitive ways to create match-winning routines in every scenario.
Elsewhere, upgrades to the recruitment decision-making of opposition managers and the in-game Finances system increase the challenge and dynamism of every career. The introduction of Intermediaries and enhanced functionality for pre-existing Agents gives players more real-world powered tools to sell players and drive their next rebuild projects.
Fans can also inspire their players to strive for more by setting Targets to elevate their performance levels. Alongside this, you'll also benefit from more realistic and constructive interactions with their squad and backroom team.
A brand-new licensing agreement with the Meiji Yasuda Insurance Ltd J.1 League, J.2 League and J.3 League unlocks Japan as a playable nation and is supported by the addition of Japanese as an official in-game language.
For a full rundown of all of this year's new additions, including the introduction of two new game modes, head over to our Features page.
Purchases from Steam
Simply quit and restart Steam and you'll see that FM24 is available to install.
Purchases from Epic
Quit and restart the Epic Games Launcher and you'll see that FM24 is available to install.
Purchases from any other participating digital retailer
Your retailer should have sent you a confirmation email with a code, or a link to redeem your code which can be activated on Steam by following the instructions below:
Launch the Steam client software and log into your Steam account or create a new, free account
Click the Games Menu
Choose Activate a Product on Steam
Follow the on-screen instructions to complete the activation process
*The Store, Steam Workshop and both the Pre and In-Game Editor are not available in Early Access.
Pre-Purchase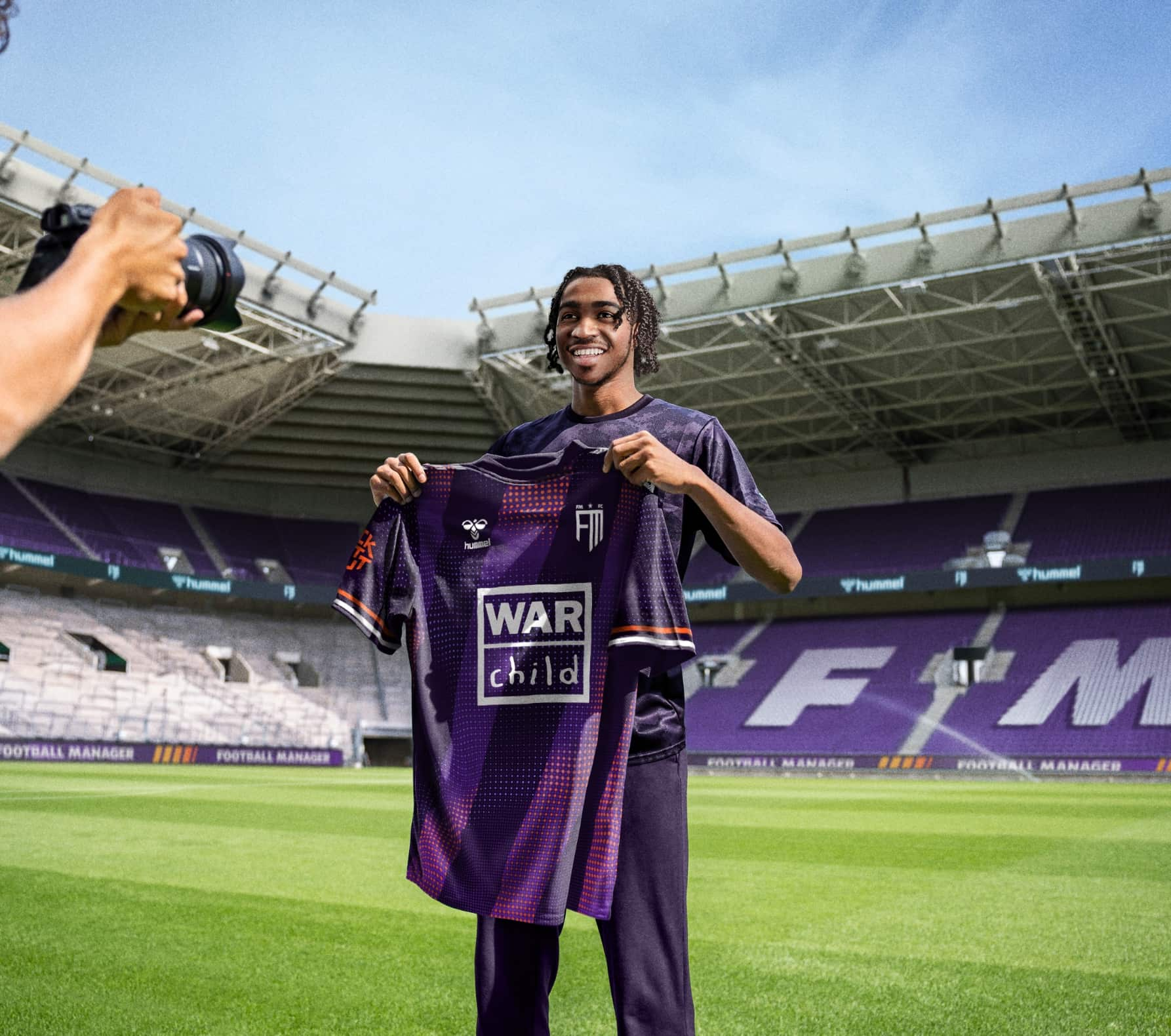 JOIN THE SQUAD
GET REWARDED
Sign up for FMFC to get exclusive feature drops and game updates, personalised content, plus member-only rewards and incentives.