Darren Bent | Why I Love FM
Extra Time: Interviews
24.04.20
The latest edition of Why I Love FM features a chat with Darren Bent. The ex-England international retired in 2018 to pursue a career in the media where he can often be heard on the airwaves. Recently, Darren was spilling the beans on his Football Manager 2020 save, so we wanted to hear more about his current game and his best ever signing...
How did you get into Football Manager?
Just through teammates and friends really, I never used to be one who played management games, but this was different. I can't remember exactly who introduced me, but it was about five years ago I reckon.
What do you look for when selecting a team?
I am very like a certain Portuguese manager in that I need a team with a big budget or a team with loads of sellable assets. I tend to start at the very top and try to rebuild from there after I've sold most of the stars.
What's the first thing you do when you start a save?
I send my scouts all over the world to find players you can develop, mainly in Africa. You can pick up bargains all over the world, so there's always value. I also set my tactics up, always going for a 4-2-3-1.
What's your set-up when playing FM?
I pretty much take it everywhere with me and play it. On the train, in the front room, eating breakfast. Honestly, everywhere.
What do you look for in players?
I look more at individual attributes that I can blend together in my team. Players might have to wait for opportunities, but if they do the business when they come in, they stay in.
Favourite type of player?
l love one experienced centre-back then a young one next to him that can learn. I also like box-to-box midfielders and advanced playmakers in my midfield.
What's your go-to tactic?
The three most important tactics for me are actually instructions. Goalkeeper always plays short, the team plays with a high line and we press all over the pitch. Real high-intensity stuff.
Greatest managerial achievement?
I've managed to win European titles, do the treble and have a stadium named after me, but my favourite thing is winning the league and the European title in the same season and then defending them both in the following season.
Best save?
I was Liverpool manager. I won absolutely everything multiple times over the 10 or so years that I was there.
Best signing?
I bought Diogo Jota (a fellow FM veteran) from Wolves for 20 million. I later sold him for 90 million, he was simply incredible.
Best player you've managed?
This is a tough one! Regardless of what team I manage, I always sign Jota, Leon Goretzka and Renato Sanches. Those three always do the business for me. Rhian Brewster and Harry Wilson were also amazing, scoring and creating goals and winning everything during that Liverpool save.
What has FM taught you?
Football Manager has taught me that I am not very good if I don't have money to spend. But I've also proved to myself that if you give me a lot of money I will transform your team and win everything.
Have you introduced anyone else to the game?
Yes, my son. He is obsessed with it too.
Why do you love FM?
It's just the drive to succeed and win trophies that the game gives you. It's also the ability to watch a team that you have put together develop.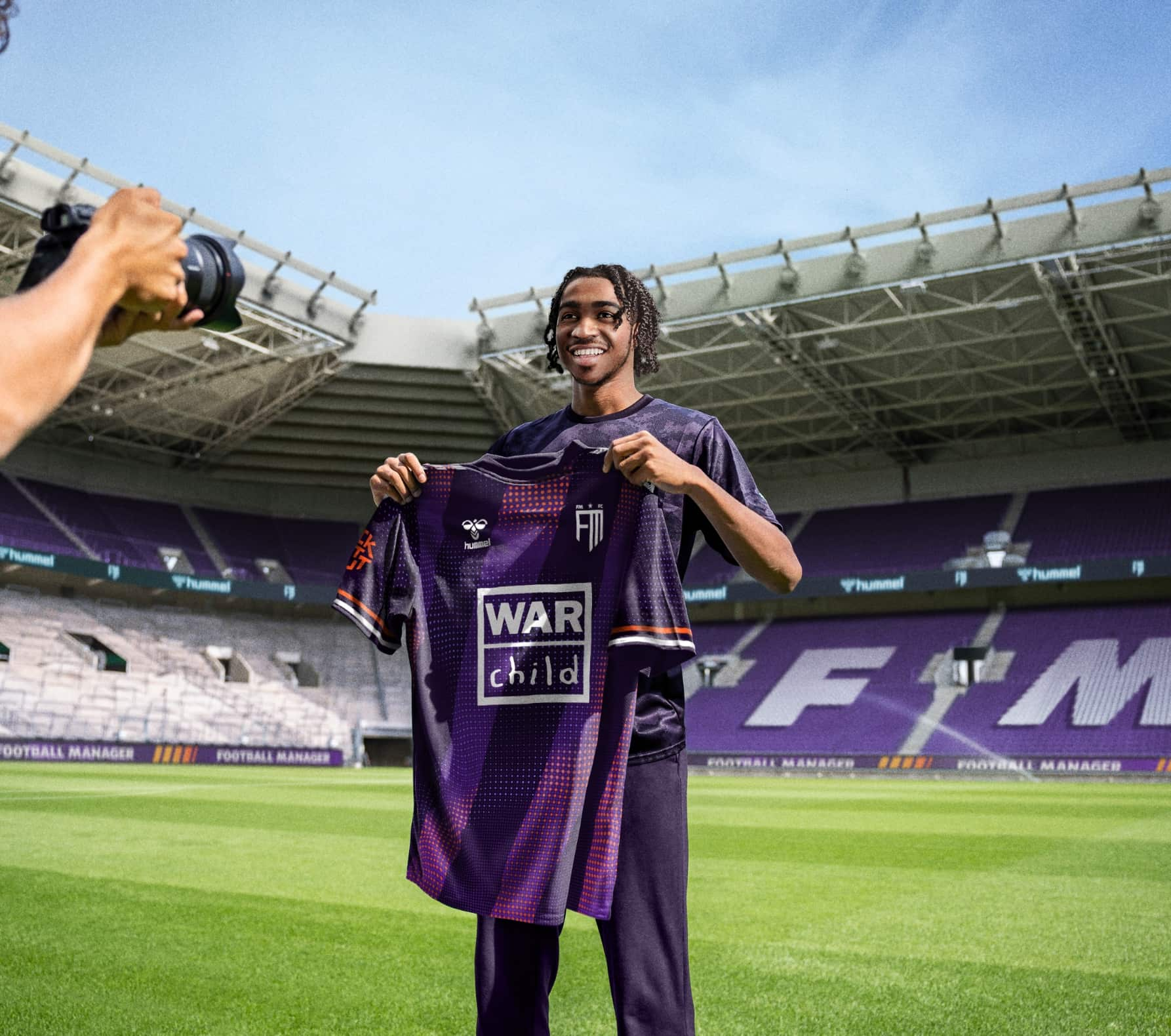 JOIN THE SQUAD
GET REWARDED
Sign up for FMFC to get exclusive feature drops and game updates, personalised content, plus member-only rewards and incentives.
Explore Our Features Roadmap