Perfecting Underdog Tactics in FM21
Tactics: Formations
16.12.20
So, you've decided to manage an underdog... a club which has to fight tooth and claw for every point and where draws often feel like wins. That might not appeal to everyone, but for some of us there's no better feeling than giving the league's big hitters a run for their money.
Choosing an underdog isn't too difficult, but how are you going to defy expectations and set them up for success? FMSamo walks us through the things we should take into consideration when setting up an underdog.

Play to your Strengths
When you're managing a minnow, it's more important than usual to know your squad inside out so you can make the most of their strengths. One of the best places to start is the Team Report. This is where you can get the opinions of your backroom staff and compare yourself against your domestic rivals.
I usually start with the Squad Depth tab. This gives me a really quick introduction to my new squad, especially if I don't know too much about them. I've got the ability to change the formation shown to me, so I can try out a few different options that look like they might get the most from our best players.
Here you can also get the opinion of many different members of your staff, from the Assistant Manager to coaches who'll all have different takes depending on their individual attributes. It's useful to take in those recommendations as well as taking the 'Best XI' into account, so you can be fully informed from your first day in the job.
The other important part of the Team Report is the comparison of your team against the rest of the league, which now lives in the Analyst Report tab. Here you can check where your players are in relation to their rivals, in terms of attributes and some potentially important information like height and weight. Why would weight or height be important? Because you might want to develop your tactical approach around those elements.
Play for Set Pieces
Set pieces are so important in the modern game. As an underdog, they're especially important as you may not make a great deal of chances from open play. Play for set pieces and get your team up the pitch by winning corners and free kicks. It might often be your best chance of scoring against stronger teams.
Time and again you see FM players reminding themselves that they haven't changed their corner, free kick and throw-in set up yet. You're not just going to leave most of your players on Go Forward and your delivery on Mixed are you? We can do a little bit better than that.
Take some time to have a think about how best you can get what you need from your players – and remember, FM helps you by showing you the important attributes for any set piece position selected.
It's not just about scoring from set pieces either, you need to keep them out at the other end too. If you're an underdog in your league, it's highly likely that you'll have less possession most of the time, with the opposition coming at you. That increases the likelihood of you giving away corners that your opponent could take advantage of. Will you 'man marking' or a zonal defence? Players on both posts? Every man back, or at least leaving some forward in the hopes of a dramatic breakaway? There are several decisions for you to make.
Free kicks are arguably equally as important and there's four different free kick scenarios for you to devise different plans for.
Finally, don't forget training. I've loved the addition of the training modules to the game over the past few editions and FM21 is no different. Adding in some relevant modules throughout the week is something I'd definitely recommend if you do choose to focus on set pieces. Each module gives you a small boost in that area for the upcoming match while also working on the relevant attributes for each area of the module. For example, the set piece takers work on their Corner taking and Technique in the Attacking Corners module, while the outfield players work on their Heading, Anticipation and Off The Ball movement.
Defensive Solidity
If I was taking charge of a team that was considered an underdog, alongside focusing on set pieces, I'd definitely channel my efforts into making us solid defensively too.
That doesn't necessarily mean choosing a Defensive or Very Defensive tactical mentality. Instead, you could choose to sit back, soak up pressure and then counter-attack. The defensive line and line of engagement could be low or much lower, but once they've crossed that line of engagement, you could urgently press your opponents and counter them when you've won possession. It all starts with being disciplined; get your underdog squad playing as one, doing what you want them to do.
Personally speaking, I'd be very tempted to set up with a three at the back formation. Having that extra man in the centre of defence provides stability and gives you a good base to put together the rest of your formation. Three hard-working midfielders could provide box-to-box support, while two strikers gives an attacking edge and the ability to stretch your opponent's backline. When you've got the ball, width should come from the Wing-Backs.
Recruitment
The introduction of the Recruitment Meeting to FM21 gives you big, reasonably regular, reminders within the save about where you should be levelling up your squad. It also gives you a reminder to send your Scouts and Analysts out for players to slot into your system, with potentially limited resources and a unique system, it's vital that the players you bring in are perfect for the way you like to play.
In these meetings you're able to tell your Scouts to look for a certain style of player that would either fit in nicely with your current squad (a physical player), or one that could be the catalyst you need to change games in your favour (a creative player).
Your analysts can be sent out to find players who have particularly standout stats. Some stats I'd look out for if you're an underdog would be tackles/90 minutes, interceptions/90 minutes and blocks/90 minutes at the back. Strong numbers across all of these measures will highlight someone who'd run through a brick wall for you. Creatively you could look for key passes/90 minutes, dribbles/90 minutes and of course, xG/90 minutes. Players with strong suits in these areas will unlock defences when it matters the most, especially since you're likely to have a limited number of on-the-ball opportunities.
Nail these four FM pillars with your underdog side and you'll set the foundations for a solid season ahead. Remember to keep your head, don't throw the plan out of the window after a few losses… you're building a process, trust it.
Related Content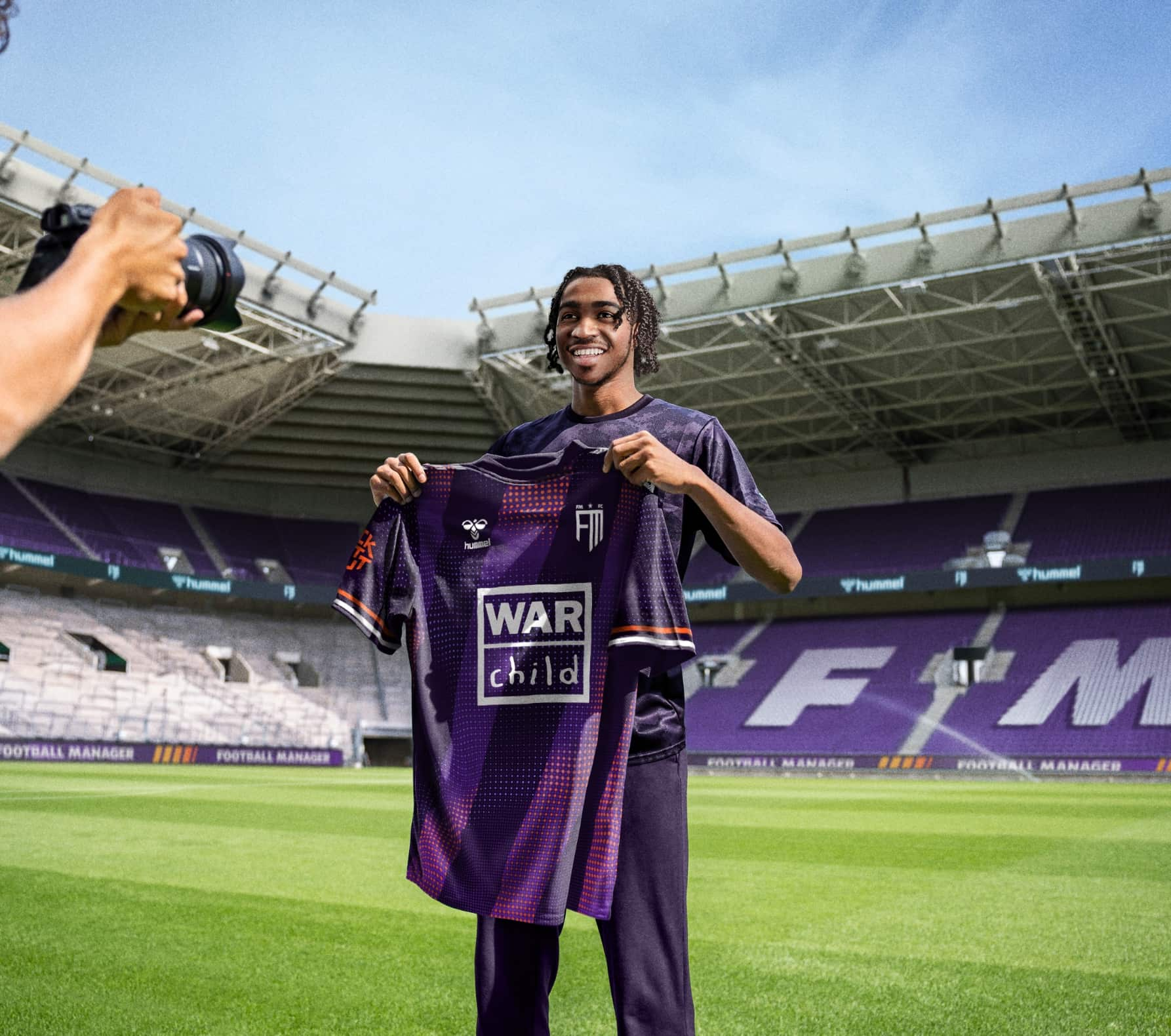 JOIN THE SQUAD
GET REWARDED
Sign up for FMFC to get exclusive feature drops and game updates, personalised content, plus member-only rewards and incentives.
Explore Our Features Roadmap