Six tools you might not be using in FM21
Extra Time: Guides
28.04.21
FM21 offers the ultimate football management experience; tinker with your tactics, complete deals in the transfer market and revolutionise training schedules on your way to success. However, with so much immersion provided by the current game and so much detail at your disposal, it's inevitable that even the most experienced player will have missed some of the tools and information in-game. Rock's End FM details six that you might have missed.
Injury History Screen
Let's start with an easy one. When viewing a Player Profile, you can click on the History tab to see all the injuries that that player has previously dealt with. This is particularly helpful when looking for signings, as you can check how healthy they have been through their careers in advance, rather than finding out the hard way (definitely not speaking from experience…).
Your Scouts might have marked them as injury prone, but what does that mean? Has a particular part of their bodies been affected often? Have they had many major injuries that could keep them on the sidelines for extended periods of time? Have they had recurring, nagging injuries that could severely hamper their Physical attributes later in their careers? This screen means you can know all of that information before you put a bid in and agree a contract. A great element of this is that these injuries are tracked from real life before the game has started, so you can keep study any potential signing's history before hitting Continue for the first time.
Next Opponent Squad Comparison
The perfect tool for those who love to make small, regular tactical adjustments. Under the Next Opponent tab on the Team Report screen you can find your scout's report on your next scheduled opponent. At the bottom right of that screen you find the Squad Comparison, and when clicking the link you go into a complete comparison of your squad and your opponent's.
This can be particularly helpful when planning ahead for a final or a key league match. Are your strikers much faster than the opposition defenders? Do they have a clear advantage in Jumping Reach, and therefore a likely edge from set-pieces? Whatever the case, this screen could help uncover a number of advantages or, conversely, disadvantages you'll have/face going into the match, and things you can get the team to work on in training.
As an addition, once you're on your rival's Club Info screen, under the Team Reports tab you can go into the Analyst Report for their Senior Squad. From here you can click on Formations - you can check how many times they have faced any given formation, and what their clear-cut chance creation and concession has looked like.
Transfer Status
You've been developing your youngsters for years. You've invested in your youth teams, you've been through countless Youth Intakes, separating the wheat from the chaff, and you've been planning their progression so that they're finally ready to make in the big leagues...only for 20 clubs to come and bombard you with loan offers and meagre transfer bids. You rightfully laugh them out of the building. However, there's a way to avoid having your mouse's left button break while rejecting the stream of offers.
On any Player Profile screen, under the transfer dropdown, you can find the Transfer Status option. There you can dictate everything regarding a player's situation when it comes to transfers. On the right of your screen, under the Loan Status option, you can select Unavailable for loan, which will stop any club from sending a loan offer for that player. Much in the same way, you can select Reject all transfer offers which will automatically reject every bid you receive for them.
Reality, however, often means that anything, and anyone, can be bought. If all your hard work can effectively be put to sale for a price, you can set an Asking Price and set it so every offer above that target price gets accepted.
Team Selection Manager and Set Pick Guidelines
Reaching the continental competitions can be either a miracle or an obligation, depending on who you manage. Regardless, what's certain is that the following season you'll have games left, right and centre, with multiple midweek games. Heavy rotation will be key.
Some people thrive in this demanding, high pressure environment. Some players love changing personnel from game to game to keep players on their toes but don't worry if you're not a fan of the revolving door approach, because FM has you covered.
On the Tactics screen, on the top left you can find the Quick Pick button. While I'm fairly confident that most of you are familiar with it, and its function (automatically picking a starting XI and bench for you in accordance with various factors), I'm sure not all of you will be aware of the options hiding behind the small downwards arrow to its right.
There you'll find plenty of options regarding the automatic selection of your team, including minimal, mid and heavy rotation options. However, I'd like to point you to a couple of less used options. The first is the Set Pick Guidelines button; this lets you select the criteria for the automatic selection, such as their age, how many minutes the players were given in the last match, their condition and much more. I find this to be particularly useful during pre-season, where you're looking to rotate so everyone gets minutes and builds up sharpness for when the matches really matter.
Secondly, I wanted to point you in the direction of the Team Selection Manager. Under the Manage menu you can find the option to save your current team selection. This lets you save multiple team selections and load them later. This is especially helpful when you're playing in a country that has multiple competitions going simultaneously, allowing you to keep a separate set of starting XIs for each occasion.
Note Reminders
This one is quite easy. Perhaps you're a genius who can keep track of everything along the entirety of a season. I'm quite happy to admit that I can't do it. Occasionally, you forget something. On the Home screen, on the last tab you can find your Notebook. This is a system that allows you to take notes within the game and save them for later. Think of it as FM's incorporated sticky note function.
You can create as many notes as you want, but that's not the best bit. The interesting part is that you can set reminders for them on particular days or regular intervals. For example, when I took the step of managing my team's group training, I set myself a reminder to go through the players and congratulate them (or reprimand them) for their performances. I also set myself a note to check on the development of my leading youth players, to be right on top of their growth and decide whether we were going to keep them or not at the end of their contract.
It can also be helpful to set yourself reminders at the end of a playing session, particularly if it could be a while until you return. If there is any particular thing you want to check in the future, set a reminder instead of hoping that you'll remember by chance the next time you fire up the game.
I once read that your mind is meant to give you ideas, not remind you of them; a season is a long and gruelling affair, with lots of ups and downs. You don't have to remember every single thing, use the reminders to your advantage.
Social Groups Feedback
Last but not least, a bit of transfer advice. In the Dynamics menu, you can click on Social Groups to find out how your squad divides itself according to social interactions. A number of factors go into how this happens, but that's what I'm getting into here. In that screen, on your right, you can find your Assistant's feedback on the squad's social groups including how each group is feeling, whether there are any issues from the members, etc. On the bottom, you'll find a piece of advice that's often overlooked.
There, your Assistant makes an analysis of the personalities of the last players you've scouted and comments on which could fit neatly into any of the social groups that have developed in your squad. This might seem like a minor detail, but consider the importance of social dynamics in the squad. A team with good Team Cohesion and Club Atmosphere performs better on the pitch and is less likely to be affected by any small issues that might pop up. Like in real life, there's less drama when everyone's happy.
Now consider what could happen if you add into that mixture another element, specifically a dissenting element. Sure, it could be fine if you do it during the summer transfer window, when a long pre-season and lots of training can grind away any issues, but what about the winter transfer window? Right at the time when you're looking to add that final piece to push you through the remainder of the season, a player that provokes conflict could prove to be the snowball that gathers steam and eventually derails your season.
Adding a player who's likely to fit into your squad from day one could save you some headaches and get you some silverware… What else could you want?
Like I said at the beginning, FM21 is a game with so much depth that even experienced players keep finding new things. Hopefully you can use some of these tips and tools, even if you knew some of the others already.
Happy managing,
Rock's End FM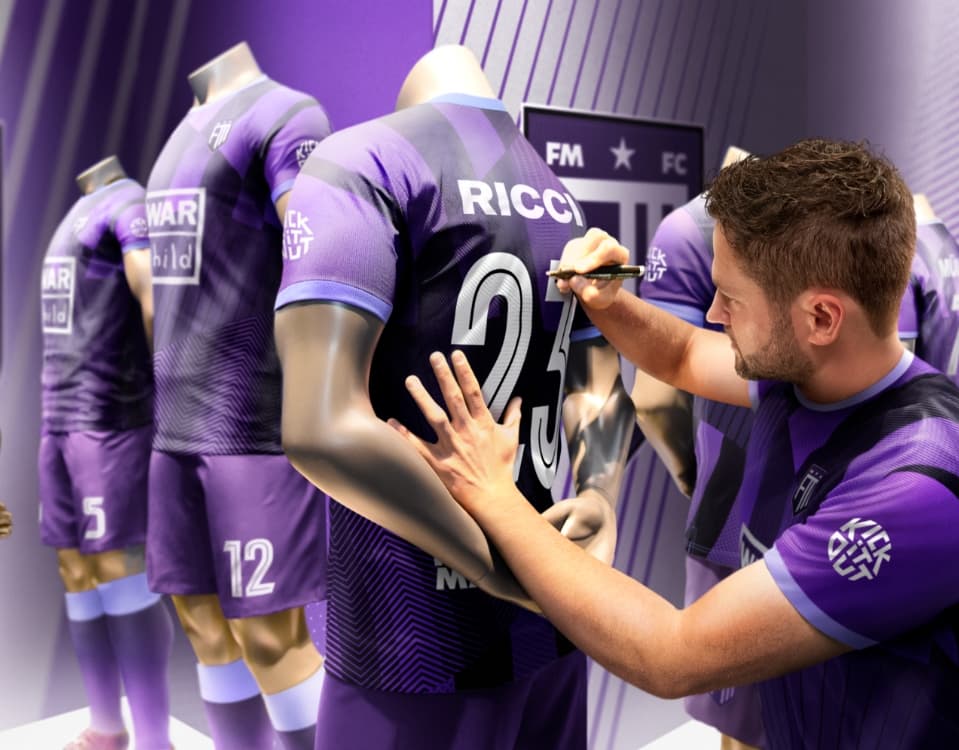 JOIN THE SQUAD
GET REWARDED
Sign up for FMFC to get exclusive feature drops and game updates, personalised content, plus member-only rewards and incentives.
Join the
squad