Top Tips To Improve Your FM23 Save
Extra Time: Guides
05.05.23
Whether you're a seasoned Football Manager player, or you've only just started your FM23 journey, there are always new things you can learn to improve your experience. With the game featuring lots of changes every year, we've gone through our archive and found some of the best tips to get you one step closer to clinching silverware.
FINESSE YOUR TRAINING SESSIONS
Did you know that you can run a Match Review training session after a matchday? This is a training session dedicated to analytically reviewing the previous match. You're able to find this option by choosing to run a Match Review session while working out your training schedule.
This can help you learn from your mistakes from the previous match, so you don't make them again. The session impacts the tactical familiarity of the team and also improves your team's cohesion.
On the other hand, you may wish to use this time for Extra-Curricular training sessions instead, you can choose from either a Team Bonding or a Community Outreach session – that local bowling alley isn't very far away.
Using Team Bonding devotes time to social activities for the whole team to take part in which impacts their happiness and team cohesion. Meanwhile, choosing to run a Community Outreach session allows the players to connect with the local community and perform charitable duties.
SWITCH YOUR ATTACK
To improve your chance of scoring, you want to confuse the opposition, so why not consider asking your players to occasionally switch places in your tactic? We'd recommend doing this with your Left Attacking Midfielder and Right Attacking Midfielder positions, as these will have the most effect on the opposition's defenders.
You can do this by going onto your Player Instructions and selecting a chosen player at the bottom of the screen for them to swap with.
PRAISING PLAYERS
How many of you praise your players for their good training levels, good performances or even winning an award? According to the data, less than 10% of you do.
You're able to praise players post-match when your assistant highlights a particularly good performance. You can also praise them by going to their profile and under Interaction, you'll find a whole heap of different options to praise them for. Are they excelling in training? Or perhaps they're representing the club well off the pitch – make sure to thank them.
If you praise your players more regularly, this improves their morale and support for you. In the long term, this can help improve your team spirit which may help you climb up the league table.
TINKERING YOUR TEAM
Like a certain Italian coach, do you often tinker with your team?
You'll need to be on the Schedule page and have the formation of your team or opposition as a tab. If you hover your mouse over the formation, it'll show you the exact number of minutes played with that formation.
This can help you in two ways – firstly, you can analyse how well your team works with each tactic you play. Have you conceded four goals in the last ten minutes of games when playing a 4-3-2-1? Tinker your tactic slightly to stop the rot.
This is also a helpful tool for you to research your upcoming opponents and the likely tactics you'll face up against. Make sure to check in enough time so you can reflect on your tactics as well as tweaking your team or adding opposition instructions ahead of matchday.
TRAINING HAPPINESS
We all know the key to success and keeping your job is keeping your players onside. Therefore, keeping an eye on their training happiness is vital.
You're able to do this by inserting a column called Training Happiness Details in the Squad section. This'll show how every player feels about training.
If there's any negative feedback, consider addressing it by changing their Additional Focus. This information will also appear in the Staff Meetings so it's worth keeping in mind your staff suggestions on how to solve these issues.
Alongside keeping your squad happy, we also have another training tip for you. Each week, one of your scouts will compile an opposition scout report news item, you'll find a Use Suggested Training button at the bottom. This can be key to adapting your approach with the next match in mind, while also saving you some time.
CHANGE AGREED PLAYING TIME
You're on a non-league journey save and just achieved a second successive promotion into the EFL. Your top striker in the National League South doesn't cut it as a star player anymore, therefore, be sure to get ahead of the race and alter his playing time before he asks to leave.
You can do this by going to the player's profile and clicking through to Happiness and clicking on Change Agreed Playing Time.
We'd suggest selecting the option above where the opportunity to discuss the change with the player's agent appears – otherwise the player may become unsettled at your club and ask to leave.
Make sure to use the Playing Time Pathway when entering contract negotiations with a player. If you see them being a key player in a few seasons but as a bench option before that, build that into the contract. This also helps you out in the Squad Planner as you plan your future team.
IMPLEMENT YOUR STYLE
The Development Centre is the perfect place to keep an eye on your young prospects and your development teams.
Let's imagine that you have found a young player who you can see taking over from a veteran. However, you've also noticed that the first team and U18 squad play completely different styles.
By navigating to the Development Centre, you're able to ask youth team managers to use a certain tactic or style, use a player in a particular position or include certain first-team players.
Having your development teams play the same style throughout will help your future stars when they are ready to take the step into first-team football with years of playing the same style under their belt.
SEARCH BY MEDIA DESCRIPTION
Are you looking for the next big superstar in football? Try including media descriptions as a column on your player search.
Each player will have a media description – and you can add a new column to include this description. This'll quickly help you decide whether a player is worth taking on if they're reported to be the next big thing. The media descriptions include 'Legendary Striker', 'Wonderkid' and 'Strong full back.'
You're able to do this by going to the Player Search and Right-Clicking on one of the column headings and choosing Insert Column. From the drop-down menu, choose General then follow up by selecting Media Description.
COLOUR BLIND MODE
We've elevated the colour-blind options in FM23, as part of our commitment to make Football Manager as accessible as possible.
The Colour-Blind mode, which you can select from the 'Advanced' Preferences settings, allows you to select from Protanopia, Deuteranopia and Tritanopia modes, which will customise the game to suit your needs.
FASTER NAVIGATION
There are a bunch of keyboard shortcuts in FM23 that help you navigate through the game faster.
If you want to quickly take a screenshot to show off your league position to your mates or the profile of your next big star, use Alt+S on Windows or Option+S on Mac. If you would like to navigate to the Squad page, simply press F3 on Windows, and if you're on Mac, press down Fn then choose F3 on the Touch Bar.
After a long season, there's nothing better than a relaxing break somewhere warm, so why not use Shift+Control+V on Windows or Shift+Command+V on Mac to go On Holiday?
You can also navigate faster from the sidebar menu by right-clicking on each heading. This allows you to choose between all the pages and sections you want the button to go to. So, if you need to make some adjustments to your set-piece takers following a busy transfer window, you can go straight there.
To speed up your scouting process, you're able to select the players you're interested in then you can multi-scout them by right-clicking on the selected players. This will help you if you're scouring the market for free agents to help fill the remaining slots in your team.
You're also able to customise the shortcuts in Preferences, so if you feel a current shortcut isn't beneficial, you can alter them so they meet your needs.
REMINDERS
Being a manager is a busy job, so it's easy to sometimes forget to do a vital management task, whether it is updating individual training or negotiating contracts. Reminders are the perfect way to help you never forget key tasks in FM again.
You're able to create reminders by going to your notebook and creating a note and setting a date for the reminder. You can also set a note on a specific player, team, or league.
Reminders will appear in your inbox to prompt you to get these activities done.
EXTRA MOTIVATION
At the start of every season, you have the option to choose your collective bonuses based on league performance. It may be tempting to go low to save you some transfer budget, but this can affect the players' morale.
Instead, if you have the money spare, think about choosing the 'High' option for all competitions. Your squad will be delighted by this, and their morale will be through the roof.
Let us know what tip worked best for you by following us on our social media channels @FootballManager.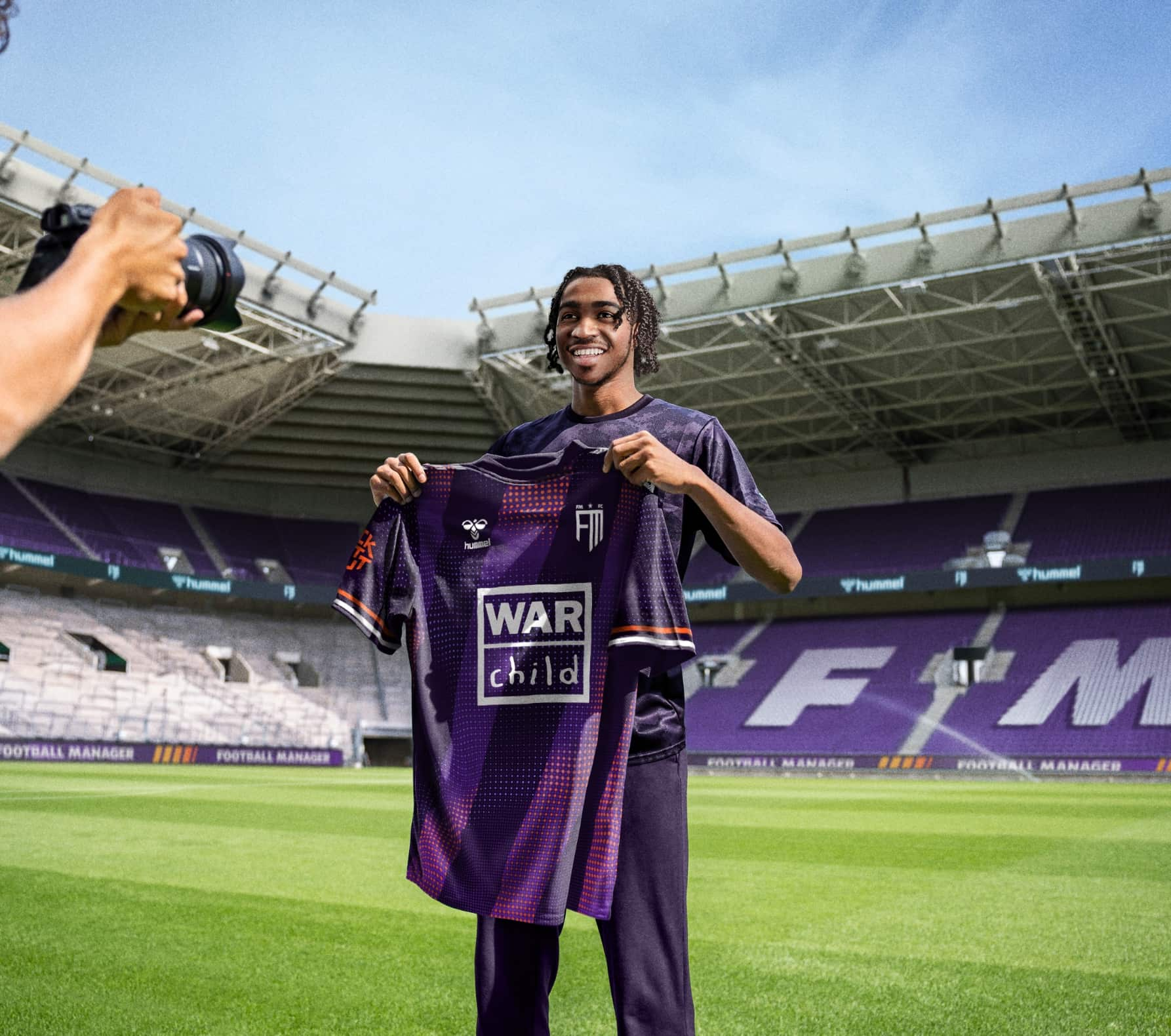 JOIN THE SQUAD
GET REWARDED
Sign up for FMFC to get exclusive feature drops and game updates, personalised content, plus member-only rewards and incentives.
Explore Our Features Roadmap