Individual Player Targets and Interaction Logic
Whether it's your team scoring for the tenth game in a row, your robust defence keeping another clean sheet or your top prospect realising their potential, there's nothing more satisfying than watching a plan come together in Football Manager.
There can, sometimes, be bumps on the path to glory. Slumps in form, standards dropping in training and player unhappiness can derail your plans and force a rethink in your approach.
So, in Football Manager 2024, you can now inspire your players to strive for more by setting Targets to elevate their performance levels. Alongside this, we've also made changes to the way you interact with your players and staff to ensure your conversations are realistic and constructive.
Let's dive into the detail…
Keep your Players Hungry with Targets
Incentivise your squad, and help players away on loan achieve the best playing time pathway, with individual performance targets to get the most out of your players. The areas that can be focused on are:
Training Improvements (New position, role, traits and average ratings)
Goals
Assists
Clean Sheets
Match performances (first team or reserve team)
The opportunity to set a target will be available when you praise or criticise a player for their recent performances, when you make a comment to a player leaving on loan, in contract negotiations for new signings and player renewals, or as a way of resolving a player's unhappiness. Bear in mind that both the player and their agent may want to negotiate it.
When setting a target, the player's personality, their relationship with you and the context of the situation are also important factors to consider.
For example, in those all-important contract discussions, offering a playing time pathway can significantly boost a player's interest in joining your club, but it can be difficult to justify whether your potential signing should be promised a regular spot in a few years.
So in FM24, linking closely to a playing time pathway promise, you'll be able to offer a target in the contract negotiation screen. For instance, if a promising striker has asked to be a Regular Starter as part of their playing time in the 2025/26 season, you can now respond with a target for the 2024/25 season, which could be goals in league matches. If they were to hit that goalscoring target, you'd be expected to honour the agreement by making them a Regular Starter in the following season.
When targets have been set, you can track how your players are progressing using the new Targets tab on the Home screen, where you will also be able to monitor the players' opinions on their progress.
For loan players, any playing time, plans or targets will be highlighted in purple to make it clear that these only relate to their loan move, and are not specific to your club.
For players that you sign on loan, they may arrive with targets that their own parent club has set, so keeping to the conditions of the loan will help that player meet their own targets.
Your staff can offer advice, through Staff Meetings or inbox items, about where they feel it's suitable for you to offer targets to a player.
If a player successfully meets their target – such as scoring more goals, providing more assists or achieving a strong training rating - you'll be able to congratulate them, but also may have some promises to follow through on, such as offering them a new contract. So, make sure you follow through with those to keep your players happy.
On the flip-side, if a player fails to hit their target you'll be notified by your Player Liaison Officer, who will explain their reaction to the target failure, and who they think is to blame - it's then up to you to decide how to handle the situation.
If multiple players fail, you'll be given the option to discuss any outstanding contentious issues directly with these players. This can arise because of any issues the player has with you, which can include game time, or any problems a loanee has with their manager.
In fail scenarios, a player can respond in different ways. If they came close to completing their target, the player might come back to you and back themselves. The player can also reference other metrics that highlight positive performance levels. For example, while they might not have met the goalscoring target you set, they may have recorded several assists during the period.
If injury causes the failure of the target, either at an early stage or at the end, the player will accept that the target couldn't be met at this time.
So, if you feel your star striker needs a bit more motivation in front of goal, or you want to see your youth prospect make big strides out on loan, Targets give you the opportunity to challenge your players as you look to maximise their ability.
Better Conversations with Interaction Logic Changes
The newly added player targets are part of a wider group of changes to try and make Football Manager 2024 even more immersive than previous versions of the game – and that required some big changes under the hood to how the logic of interactions works.
It's not just new interactions added with targets for players, or agent interaction, we've also looked at hundreds of other areas of the game where you are having conversations with your players or their agents to try and make them even more believable. We often speak about how important the suspension of disbelief is to the experience you have when playing Football Manager, and there were times in-game where your players may have had an extreme reaction simply because they didn't have options not to.
One of the big changes we have made to interactions in FM24 are the improvements to the string severity system, which allows each positive or negative AI response to have three different variants of severity - with over 2,000 new AI responses.
So, you'll now witness fewer instances of overly severe and unrealistic responses from players. For example, if your star striker has just single-handedly led your team to victory and you're keen to shower them with praise, they're less likely to react to extremes. Now, positive, netural and negative reactions of differing levels more accurately reflect their opinion.
Increased context for reactions will also be provided where suitable, helping to provide additional reasoning and opportunities to convince them to change their opinion if you're not quite on the same page about a conversation topic.
Issues have also been resolved to address instances of unrealistic player unhappiness, and providing clearer reasoning behind their concerns. So, if a player is considering exploring options at the end of their contract, their desires should be made more obvious – be it the lure of continental football, or waiting for the club to be promoted.
Elsewhere, requirements for promises are clearer, making it easier for you to see how your players feel about the current progress – such as the promise to strengthen your defence, for example. If you complete a promise earlier, that player will become satisfied – rather than having to wait until the end of the promise date for their happiness to change.
As a result of this extensive work, your interactions in FM24 will result in a wider range of more realistic reactions, both from a verbal and body language perspective, ensuring you have truly constructive conversations with the players and staff at your clubs.
Get the Key Information you Need in Staff Meetings
We've also improved Staff Meetings in FM24 with them now being more customisable and surfacing the most relevant information you care about.
When the meeting agenda arrives, you can now skip individual topics if they're not of interest or relevant to your focus. For instance, if you really want to speak to your staff about Coaching but would rather leave Recruitment to another week, a new option gives you the opportunity to directly shape the conversation.
When clicking on 'Meeting Preferences', you can now customise the delivery of each staff topic. You'll have the option to include subtopics in Meetings, get summaries to your inbox or skip certain topics going forward – whatever's important for you.
In your Meetings, when suggested hires for your backroom staff appear, their club and rating have been removed to show more relevant information. Now, you'll see their key Attributes for the suggested job role, along with some context as to why they have been recommended. A new pop-up also allows you to look at your existing staff members in that role at your club.
Get More from your Players and Staff
Targets, interaction changes and Staff Meeting enhancements bring you closer to the key people at your club. Realistic conversations help you set important goals for your players and communicate vital information with your Staff.
Make sure to check out the other feature drops detailing new additions, including new Intermediaries that help to offload players and changes to Squad Building. Sign up to FMFC for exclusive feature content in October on gameplay upgrades and wider enhancements to your FM24 experience.
More features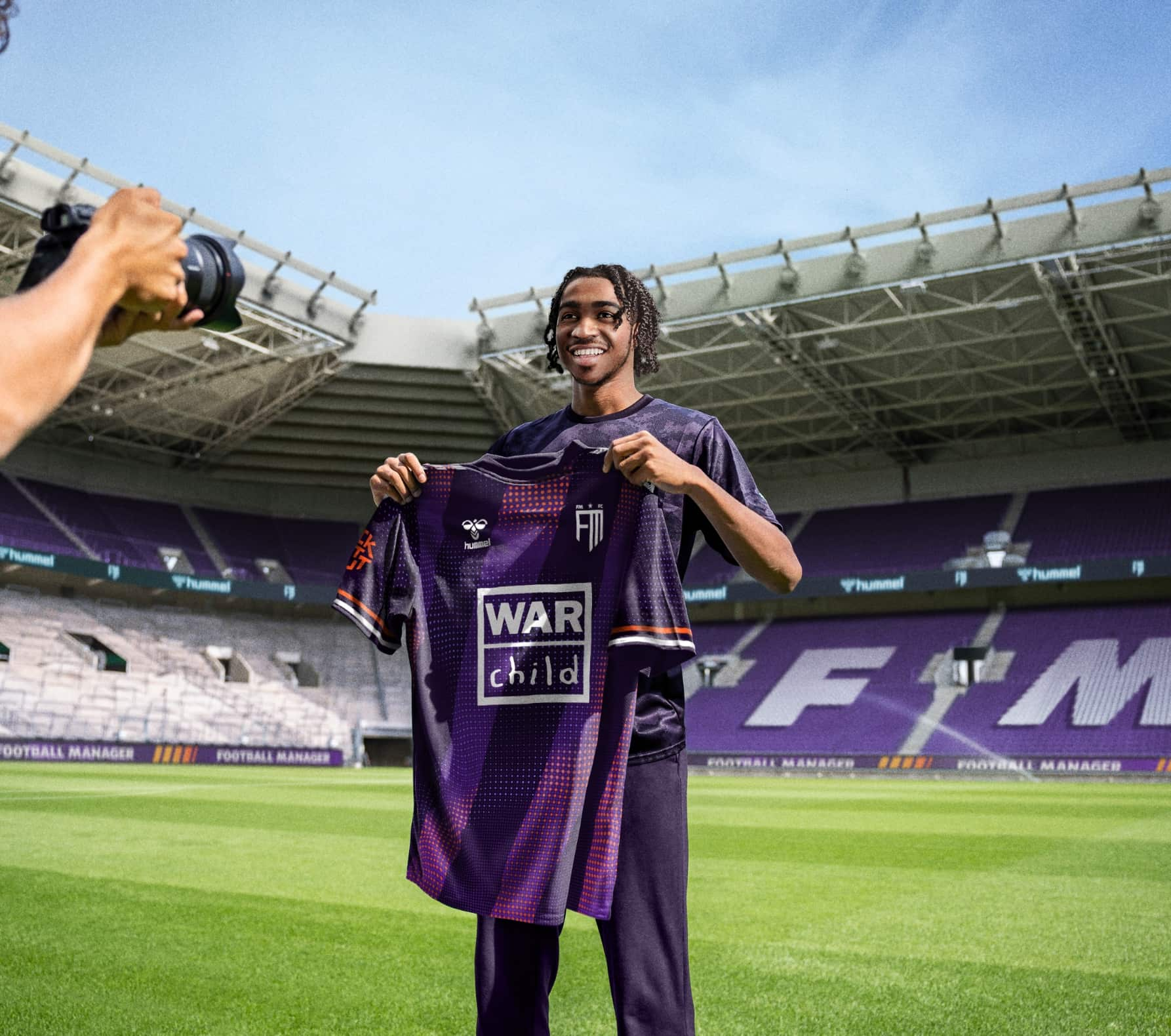 JOIN THE SQUAD
GET REWARDED
Sign up for FMFC to get exclusive feature drops and game updates, personalised content, plus member-only rewards and incentives.