Introducing Intermediaries and Offloading Players
Whether you're signing world-class Wonderkids, looking to offload players that no longer make the grade or anything in-between, squad building is integral to every Football Manager career.
We've heard your feedback in recent years that selling players can prove a frustrating experience – as it often is for many clubs and players during every transfer window. With that in mind, our team considered what extra tools could we have in FM24 for players and AI managers to help with this aspect of the game.
As with so many areas of Football Manager, we leaned on our industry access to better understand how clubs look to solve the problem of offloading players in the professional game and then applied that insight to our game world.
Using Agents for better transfer market insight
In an attempt to give you better clarity of how much you could get for your players when trying to sell them, we've added a new 'Ask Agent About Market Interest' option to the Transfer dropdown on player profiles.
Selecting this takes you through to a quick chat with the player's agent. As manager, you have three response options that each carry a different tone. 'Desperate' demonstrates a real urgency to moving the player on, while 'Keen' indicates that you'd be looking to sell and are interested as to what the market considers current value. 'Curious' is there if you're willing to sell but only at the right price.
Picking one of the options will trigger your interest in selling the player. If they're happy to move, the agent will let you know the player's current market value and the clubs most interested in their services.
However, if your intention to sell catches the player by surprise and they don't want to leave, the agent will refuse to engage in attempts to sell them and you may need to go over their head. Be careful though because as with everything in Football Manager, your actions have consequences.
After your initial response, you will have the choice of asking the agent to proceed and begin sourcing a move, or you can reconsider your options if you're not happy with the potential price or the clubs with rumoured interest. If your player is happy to leave but there are no takers, the agent will explain why.
Following your conversation with the agent, the price tag on the player's profile will update to reflect the market value discussed. This new value initially displays in a different colour, and will remain active on the player's profile until it expires. This period of time varies based on where you are in the season – in/out of the transfer window, during transfer deadline day and so on.
It's important to note that while this new functionality will give you better clarity on potential fees for the players you want to sell, it doesn't guarantee a sale every time.
We've also made some upgrades to the 'Ask Agent About Availability' quick chat first introduced in FM22 to help with trying to buy a player. Now, minimum fee release clauses and expected contract lengths are included in a player's bullet point list of demands. You can also contest some of these items, either working with the agent to seek a more favourable release clause or asking for all demands to remain up for discussion until you enter formal negotiations.
Evolve your squad with new Intermediaries
If you want to sell one of your players but their agent isn't cooperating or the offers don't meet your expectations, you can now hire an Intermediary to help facilitate a sale.
Intermediaries are brokers recruited by your Director of Football (or relevant staff member) that can help generate new interest in a player and assist with securing a move for a percentage of the final transfer fee.
The interest they are able to source is determined by a few factors, including their reach and ability as an agent. Their scope is a measure of the geographical location they operate in - for example, an Intermediary with Continental European reach would bring in interest from appropriate clubs in the region. Their ability will help determine how much interest and what sale value they can find for your player.
The commission is capped at a maximum of 10% of the overall transfer fee, just as it is in the professional game. This cost is shown throughout the process, right from the initial inbox item indicating that a bid has been received right through to the transfer completion news item.
Assessing your Intermediary options is key. While the commission they charge is based on their reach and ability, someone better known but lesser skilled may well end up charging more than a higher skilled but less well-connected person. Another factor is the length of time they expect to spend gathering offers. Higher ability Intermediaries will find offers more quickly but understandably their cost is higher. During the busiest transfer periods of the season, such as deadline day, this time is reduced and that could mean that some lower ability Intermediaries may be entirely unable to complete their work.
To use an Intermediary, head to the Transfer dropdown on your player's profile and click the 'Hire an Intermediary to sell player' button.
If the player's agent didn't want to help you sell the player earlier in the process due to their player not wanting to leave, going over their head to an Intermediary can risk the player becoming unhappy and disrupting the dressing room. Conversely though, it can also bring you sale options that the player's own agent wouldn't have even considered as being possible, as the Intermediary may have better connections.
If you choose to hire an Intermediary and they're able to find interest in one of your players, you'll receive a quick chat pop-up from a relevant staff member displaying which Intermediaries are offering their services, a preview of what they expect to provide and for how much. At this stage, the Intermediary will give you enough information to make an informed decision without revealing too much.
Once you have reviewed what each Intermediary is offering, you can choose which suits you best and ask them to return with specific offers. Once the associated period of time has elapsed, your selected Intermediary will return with the promised bids that you are free to accept, negotiate or reject as you see fit.
If none of the clubs the Intermediaries identify as interested bid for your player, their reasoning will be explained. The Intermediary will also let you know if they're unable to source any interest at all. You can try again later if this is the case and will be prompted to do so after an appropriate amount of time.
If you receive no offers but are still desperate to sell the player, there is an option to offer out an ultimatum to all Intermediaries instead of selecting just one. This ultimatum serves as a first come first served system where all Intermediaries will try to source a bid for your player, and the first offer is the only offer. However, this does mean that you will be unable to select a specific Intermediary and will be unaware of the associated percentage fee up front. If after a month you have still received no offers for your player, the ultimatum will end.
Should you cancel or reject a move sourced by an Intermediary, both that Intermediary and the associated club will be unlikely to make further offers for this player for a short period, so you'll need to think carefully.
Intermediaries can also work for other clubs, meaning that they will come to you directly if someone else is looking to offload a player. In these instances, you'll receive a Scout Report that includes Agent Feedback outlining a few expected financial details were you to pursue this deal.
Offer out players via TransferRoom
As initially revealed in our most recent Development Update, FM24 will see the first inclusion of our new partner TransferRoom.
In FM24, the digital service replaces the previous "offer to clubs" option in game as a simple way to reach out to other clubs with players that you want to sell. This is not an instant option, as the clubs won't all be online looking at the system every minute of every day, but your staff will collate the offers together for you and inform you of any interest in good time. Clubs are more likely to be using it at different points in the season and transfer window, so responses may come in more quickly at some times than others.
Something to note is that using the Intermediary ultimatum functionality outlined above doesn't preclude you from offering a player out via TransferRoom.
This is just the start of TransferRoom's integration into Football Manager, with much more to come in the future.
Bringing your transfer tools together
Upgrading the existing Agents functionality and introducing Intermediaries has led us to make a few changes to the Transfer Status screen.
Clubs considering a move for one of your players will now be classed as having Active Interest or Rumoured Interest rather than Major or Minor. You'll also now see a contextual reason for a club's interest – so, for example, if you player was not a club's first-choice target in a given position, that would qualify as Rumoured Interest.
Agent Feedback is still included on this screen in the top right. If you've not already spoken to the player's agent about a potential sale, there will be a 'Discuss Generating Market Interest' button available. Alternative options allow you to 'Hire an Intermediary' or 'Offer via TransferRoom'. Should those options have been exhausted without success due to the player not wanting to leave, the button will instead read 'Persuade to Leave'.
In the bottom right you'll see tabs indicating the player's Transfer and Loan Status that allow you to provide instructions to your Director of Football. If you click on the Director of Football Instructions header, you'll be taken to either the Unwanted List or Development List depending on whether you're viewing the Transfer or Loan tab respectively.
The panel in the top right adapts with sale and transfer options depending on whether you're viewing the profile of a player you've loaned out, someone you've loaned in or an opposition player.
You'll notice too that these screens look a little different for MLS players, as they now have more contextual information like the club they're contracted to, which club holds their rights and who initially signed them to the league.
Empowering you to shape your squad your way
The introduction of Intermediaries and enhanced functionality for pre-existing Agents elevate the experience of selling players in FM24, giving you more real-world powered tools than ever to work on your next rebuild project.
Head over to our Features Roadmap to discover the wider new additions and improvements that we've made for FM24, the most complete edition in the series yet.
More features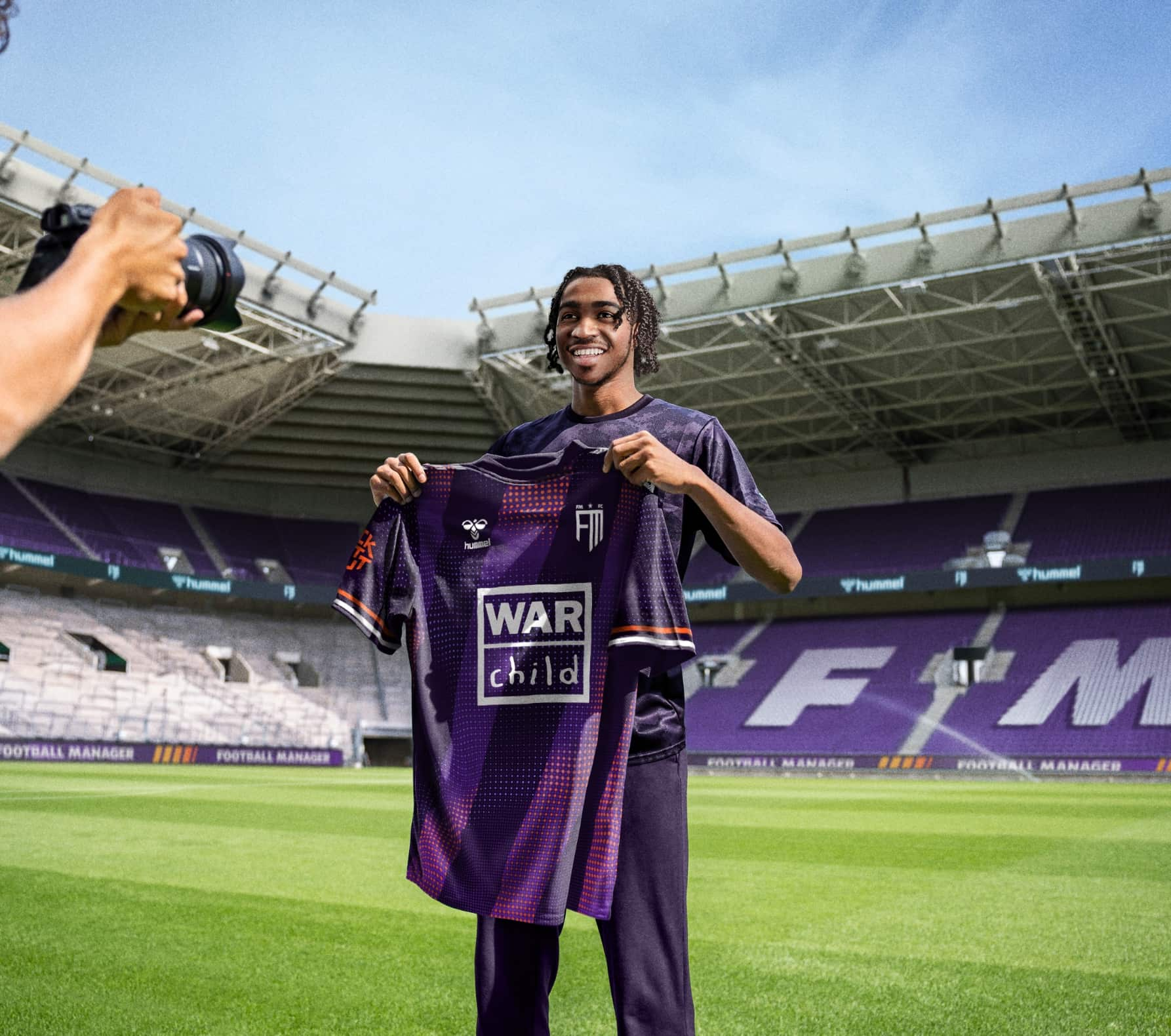 JOIN THE SQUAD
GET REWARDED
Sign up for FMFC to get exclusive feature drops and game updates, personalised content, plus member-only rewards and incentives.