Smarter Transfers, Squad Building and Finance
Our continued drive to mirror developments in the real footballing world make Football Manager 2024 the most complete edition in the series yet.
Two areas where we've worked extensively that powerfully reflect this are recruitment and finance.
On the recruitment front, we've significantly improved the decision-making and team selection capabilities of AI managers. You'll also see that your game world better reflects the current trends of the real-life transfer market.
It's not just recruitment that's been made smarter, though. We've also put vast work into upgrading the in-game Finance system to ensure that there's greater dynamism and volatility in every career.
Brace for more transfer battles
The global transfer market is continuously evolving, and the most recent transfer window was unprecedented in several ways. As a result of these recent global developments, we have made some wider coding changes for FM24 to try and reflect those trends in every career.
Firstly, to ensure that the way your rivals buy and sell players resonates with a clear identity, we've done a lot of work under the hood to improve their transfer market decision-making.
Smarter opposition recruitment is the order of the day for FM24, with AI managers now programmed to consider factors like form and reputation more so than ever before.
AI Managers are now better geared up to recognise imbalances in their squad make-up and will take their tactical style into consideration much more when shortlisting players. In essence, this means that they'll look to fill Attribute gaps in their squad. So, a manager using a Gegenpress approach will look specifically for midfielders with high Stamina and Work Rate Attributes if they determine that their squad is missing such a player.
Their approach will now place a stronger focus on a player's Potential Ability rather than their Current Ability when players are looking for backup/rotation options to an established first-team starter.
That improved logic also applies to outgoing transfers, with AI clubs now making much more considered and contextual decisions concerning loans for young players. If it was felt that a player was lacking in terms of physicality, the club would try to facilitate a move to a more physical team to improve the aspect of the player's development.
Ultimately, this suite of changes means that your opponents will make more informed, reactive squad-building decisions. It means that you will face more competition in the transfer market and that when your rivals make mistakes, they'll feel more authentic and realistic.
Variations to player development
To complement the changing recruitment decisions of your opposition managers, there are some upgrades to the way your rivals pick their Matchday squads.
Previously, AI teams were less likely to pick youth prospects in the first team because they had low Current Ability scores. Now, those talents have a higher probability of being on the bench and will see more playing time when teams are ahead or controlling games in the latter stages. We have also worked on how the AI prioritise matches throughout the season, which should see improved rotation to help aid player development.
Elsewhere, we've also made a few tweaks to player development. Some will see an accelerated improvement in their teenage years before hitting their potential ceiling earlier on. Meanwhile, a new system has been introduced to recognise 'Late Developers', or those players who don't breakthrough until slightly later than would be considered typical.
The other aspect of transfers we've made amends to is in-game transfer histories. Here, we've upgraded the user interface and given you the ability to filter league transfer histories by ins and outs.
Balancing the books
Connected to these transfer market changes, we've also made several upgrades to the Finances system for Football Manager 2024 to better reflect the way it works in modern football.
Across the game we've added a number of news items and improved some existing ones to provide you with greater clarity on your income and expenditure throughout the season. You'll also notice that key financial information is surfaced more clearly when you need it.
In certain instances where you've overspent your available funds, you'll notice that we've incorporated negative transfer budgets. If you go into the red, you'll receive an inbox item that informs you that you need to either sell players or transfer clauses in order to generate fresh income. Examples and candidates for both are included in the inbox item, as is a clear indication of how much money you need to recoup before you've got a positive budget again.
If you're unable to generate enough money within the agreed time period, your board will take control of your budget and begin to sell your players. The control will then be relinquished back to you when either the cash has been raised or the transfer window has closed.
Should you take over at a club that's got a negative transfer budget, you'll face a more challenging start in the dugout.
Navigating further Financial Fair Play integration
There are also a number of upgrades to the Financial Fair Play (FFP) system for FM24, as well as other nation-specific financial rules.
Should a club breach FFP rules in-game, there are now new sanctions in place, including squad size and transfer spending restrictions, as well as fines and competition income being withheld. If your club is close to breaching the rules, there'll be a note in the Finances menu to explain that your wage budget is locked.
You'll now notice that when a club is placed into administration, you'll receive a new news item that shows their net debt, profit and loss graphs, overall expenditure and overall income.
Should your club go into administration, you'll be notified that transfer funds have been withdrawn and that the administrators will listen to and consider any reasonable transfer offers that are made for your players. If you're unable to meet player wages, the players' association will step in, and you'll be under a transfer embargo until that money has been repaid. A club can also now enter into a Company Voluntary Agreement, a government bond that allows an insolvent company to pay off their creditors over a fixed period while they continue to operate.
New and dynamic income streams
It's not just expenditure where we've made changes. Now, there's greater fluctuation in the income your club receives, thereby creating more dynamism and intrigue in every career.
Indeed, you'll now see that we've included fixed-length TV deals. The news items indicating these show changes in a deal's value and what percentage effect that has on the competition prize money for the seasons the new agreement covers.
Elsewhere, there are new news items providing contextual information on parachute payments and details on how your ticket prices and sponsorships have changed based on whether you've been promoted or relegated. There's also a new Season Tickets League Table located in the Competition Overview dropdown, which shows the clubs in order of the tickets sold and the revenue recouped.
This greater information is all designed to improve the clarity of how finances work in-game. Less money will now be described as 'general' or 'other' in the Finances menu and committed spend calculations for future transfers have been improved. Additionally, loan income and expenditure are now listed as separate from permanent deal income and expenditure.
For clubs in the lower divisions, they will now turn Professional at the point of promotion rather than at the end of the season. Conversely, there will also be more discernible sporting and financial setbacks from not switching back from Professional to Semi-Professional following relegation in the lower divisions.
Our most intelligent market yet
The upgrades to AI Squad Building and the Finances system dramatically level up the immersion in FM24, adding greater variety, dynamism, and competition to every career.
In the coming weeks, you'll learn more about this year's other features, including a new Intermediary role and how they'll help you offload players, the introduction of Targets for Players, changes to the Match Engine, a refresh of Set Pieces, and much more in the general gameplay blogs. Make sure you're also signed up to FMFC, as more feature content will be released on there throughout October.
More features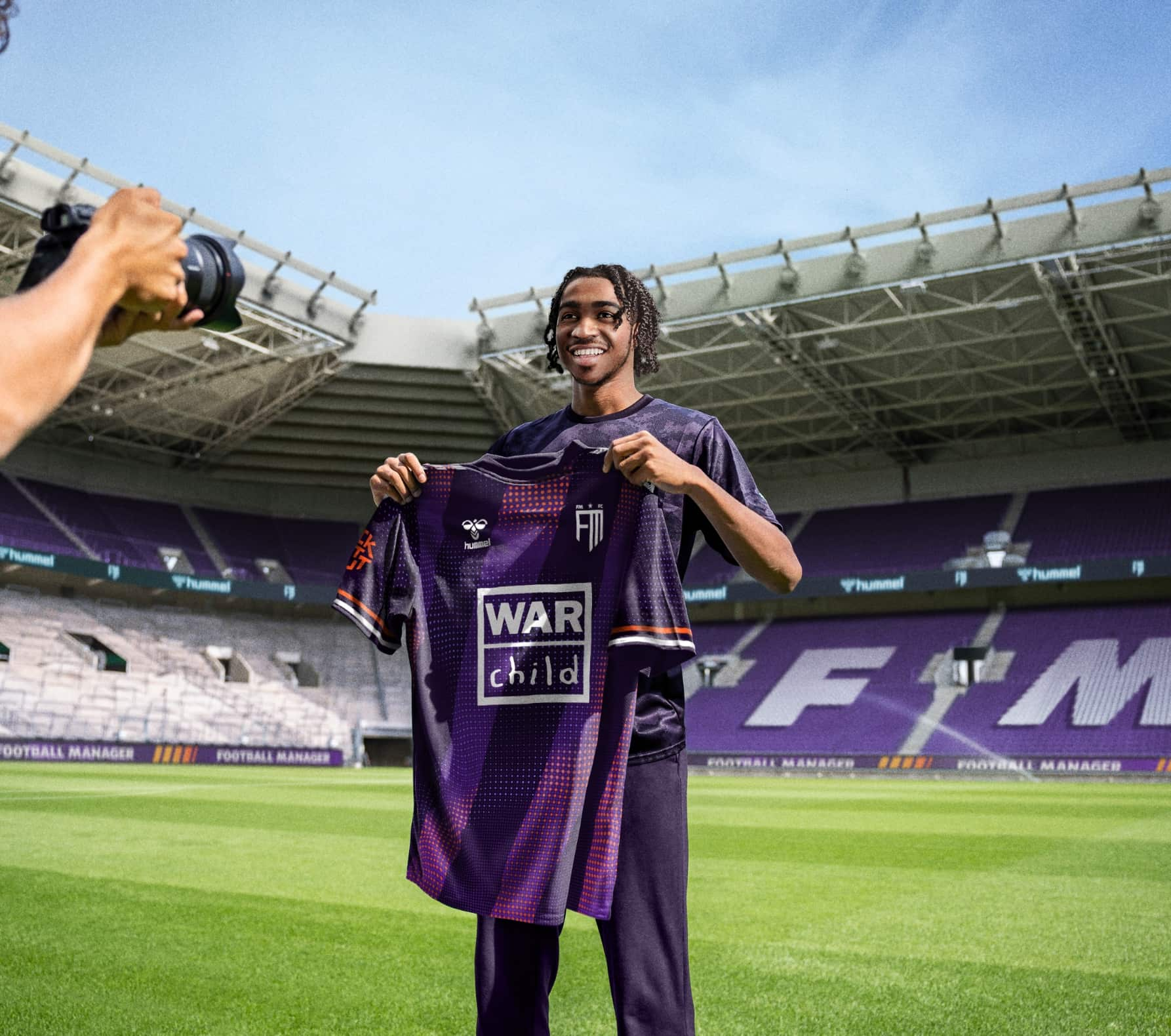 JOIN THE SQUAD
GET REWARDED
Sign up for FMFC to get exclusive feature drops and game updates, personalised content, plus member-only rewards and incentives.