Football Manager 2024 Out Now
It's time to go again, with Football Manager 2024 now live and available to play across all platforms.
If you've been enjoying Early Access to FM24 (PC/Mac) on Steam or Epic Games, you can simply quit and restart the relevant launcher to update your game to the full release build. As a reminder, any career progress made during Early Access can be carried forward.
The most complete edition in the series to-date, FM24 is filled with new additions influenced by the ever-evolving world of football as well as expert insight from new and existing partnerships within the professional game.
For a deep dive on this year's headline developments, including our best-looking Match Engine yet, a refreshed Set Piece Creator and a smarter transfer market, check out our suite of feature blogs.
FM24 Console has returned for another season of thrills and drama on Xbox and Xbox Game Pass, as well as on PS5 after a first season to remember.
The introduction of a new all-encompassing Dynamics system and enhancements to Training are among the changes that increase the drama and depth in every FM24 Console career.
Football Manager 2024 Touch is back on Apple Arcade after a stellar debut campaign. Fans who played FM23 Touch on the platform will notice that the store page has updated automatically, allowing you to simply update for instant access.
The thrill of elite football management is also once again available for fans playing on Nintendo Switch with FM24 Touch.
The brand-new ability to transfer careers from Football Manager 2023, FM23 Console and FM23 Touch gives players around the world more ways to write their footballing story. The addition of the Meiji Yasuda Insurance Ltd J. League, meanwhile, unlocks Japan as a playable nation and offers up the challenge of 60 new and exciting clubs to lead to glory.
Two new games modes – Real World and Your World - also make their debut in FM24, FM24 Console and FM24 Touch. Real World mirrors when players actually transferred to your club in real life. Your World sets club squads and budgets at the day your career starts, meaning that only players who joined before that date will be in your squad and giving you the opportunity to rewrite your team's transfer window.
Completing this season's lineup is Football Manager 2024 Mobile. Exclusively available for Netflix members, FM24 Mobile is packed with new additions that set fans on the fast track to footballing glory. Learn more with our dedicated features blog.
For information on how to update or install your game, consult our Getting Started FAQs.
Progress never stops in the pursuit of footballing greatness. Let us know where your journey begins on social media @FootballManager.
This version contains information that is still under approval process by right holders and may contain data that does not, at this time, accurately reflect real world data. For context, some club and player assets may be absent during this version.
PLAY NOW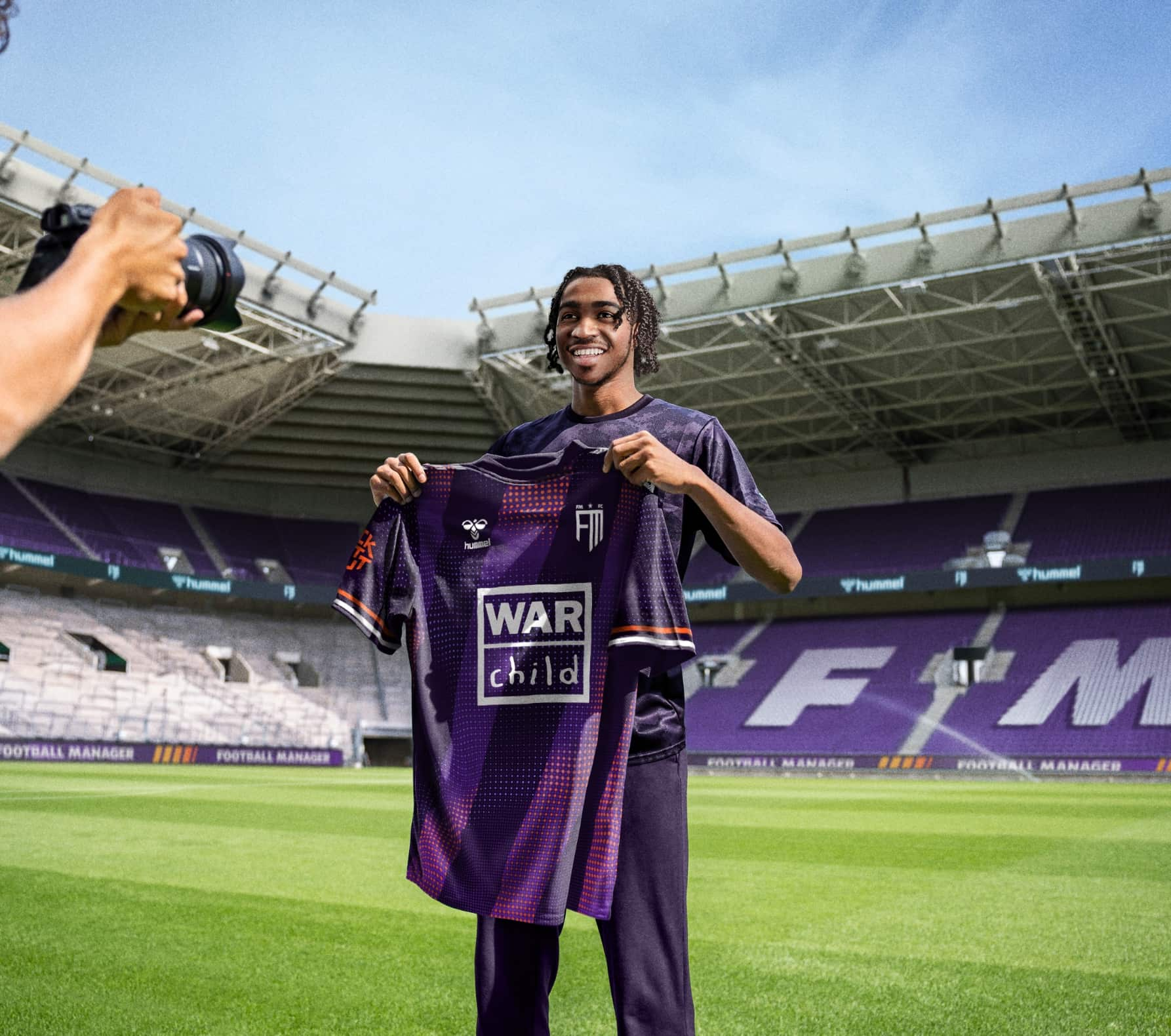 JOIN THE SQUAD
GET REWARDED
Sign up for FMFC to get exclusive feature drops and game updates, personalised content, plus member-only rewards and incentives.