How to Nail Youth Development in FM23
Extra Time: Guides
21.06.23
Every time a new Football Manager game is released, there's always a desire to find out the best Wonderkid is. This is then swiftly followed by trying to establish the best young players in each and every position across the park; a process that gives you a shortlist of go-to signings for as long as you're playing the game.
While there is nothing wrong with this approach, the current footballing climate is one where many clubs are looking to maximise the value of the talents they've already got on their books. In my mind, there's no reason why people shouldn't adopt a similar strategy in FM23.
Here, SteinkelssonFM provides six top tips for getting the most out of your homegrown prospects that will in turn help to drive performances on the pitch and keep your club's finances healthy.
#1 - A FOOTBALL CLUB RUNS DEEPER THAN THE FIRST TEAM
When you take over at a club, one of your very first steps should always be talent identification; if you're looking to improve your youth development, you need to understand the best candidates from the squads under the first team for investing resources in. The ideal place to do this work is the Squad Planner.
My method is to completely clear the Planner in order to create a blank canvas. From here, I populate the strongest possible starting XI and then add in the best talent at the club in each position in my existing tactic.
This strategy helps with squad planning in a few different ways. Firstly, gaining familiarity with the players at your disposal will make it easier for you to adjust when someone gets injured. Likewise, it also allows you to work out where you might be able to move someone on because you've got prospects ready to step up. This approach also provides you with a list of players to which the following tips can be applied.
#2 - PLAYER PATHWAYS
As soon as your players turn 18, the most important thing to aid their development is game time. By that I mean matches in senior football.
A player will undoubtedly gain something from playing for your club's Reserve and Youth teams. However, in order to for them to mature at a quicker rate and be more useful to you as first team manager, they'll need to be playing with experienced pros.
You will often find that many of your players touted for big things at the age of 18 will only have a Current Ability of two or two-and-a-half stars. Playing a large proportion of these players in your first team at any given time is likely to impact your results and potentially place you under real pressure.
Therefore, in order to give young players regular, quality match experience it is often necessary to send them out on loan or utilise agreements with affiliated clubs.
If you opt to develop your talent in-house, one of the biggest risks to their development is squad size. To ensure that an effective pathway model is fully operational, I would advise that you use some squad restrictions. For example, this could be promoting three academy players into your first team for the full season, giving them an entire campaign of training with your top stars and minutes off the bench were appropriate.
#3 TEACH POSITIVE TRAITS
As we get older, our brains use more mental shortcuts to make decisions. When we make rational choices, our brains weigh up all the information, assessing any data we have and definitive pros and cons. It's not possible to do this for every single decision we make on a day-to-day basis, however. For smaller ones, your brain uses heuristics to infer information and take almost-immediate action. Hence the famous expression, you can't teach an old dog new tricks.
These cognitive abilities are encapsulated by Player Traits in-game, as these are the actions which players will be more likely to perform in matches, irrespective of their selected position or role. You might have received similar messages to the end of the paragraph above from coaches in FM23 when you've tried to get an older player to learn a new role or a Trait but it's very different for younger players because of some key cognitive differences between them and their older teammates.
Younger players, for example, tend to be able to process huge amounts of new information, typically making them more receptive to new and challenging tactical concepts.
The greater receptiveness of younger players means they're prime for being coached and taught Traits, which are a form of learned behaviour that their minds are more suited to picking up. You should, of course, focus on Traits that will complement their position and your tactical approach, as these will help players develop their individuality and round out their skillset in a way that makes them more capable of contributing to the first team at a young age.
#4 INDIVIDUAL TRAINING
Paired with Traits in a player's development should be individual training.
Increasing the training intensity for older players can cause issues but younger players tend to have suffered fewer injuries and boast faster recovery times, meaning they're able to take on a higher workload.
As they're in the development phase of their careers, younger players gain positional ability more quickly than older teammates. The more positions a player can play in increases their usefulness, particularly early on as you try to embed them into the first team with minutes off the bench.
Setting up individual training for your best prospects, targeting both the positions you want to play them in and the Attributes that need improving, is one of the best tools for accelerating the realisation of their potential.
#5 POSITIVE REINFORCEMENT
While form and self-confidence are very important factors, a player's motivation level is critical to how they perform throughout their football careers.
One of my main focuses when trying to develop young players is man-management. Every month I spend time analysing my player's performances on and off the pitch, praising individuals who have either trained well or have delivered a good run of form on the pitch. The same is also applied to players who have scored a significantly low training rating or made mistakes during matches.
Having regular conversations with your players helps to build relationships. When positive, these relationships can aid both their morale and wider team cohesion, both of which have an effect on matchdays.
#6 MENTORING
Last by no means least on this list is Mentoring, one of my favourite features in FM23 that highlights the importance of having a good blend of youth and experience in a squad.
Mentoring groups are a powerful tool for developing a player's Personality, Traits and Determination Attribute. When done right, these groups can lead to improved cohesion, unity and team spirit, as well as your young players learning things that might take years of training or match experience.
The key to effective mentoring is pairing less experienced players with their more seasoned teammates that can pass on the things they've learned over the course of their careers.
When setting up a Mentoring group, you ideally want the leading player in that group to be considered as either a Model Citizen or a Model Professional. These are the players that lead by example in your team and are the influences you want to be rubbing off on your hot prospects. It's for this reason that I always love to have a handful of players over the age of 32 in my squad at all times as they bring so much value to your club on and off the pitch.
So, before you immediately look to your recruitment team to bring in one of the many popular Wonderkids in FM, why not use these tips to help you develop your own? There's no better feeling than bringing a player through the ranks at your club from prospect to first-team star and doing it successfully adds another string to your managerial bow.
Happy managing,
Steinkelsson FM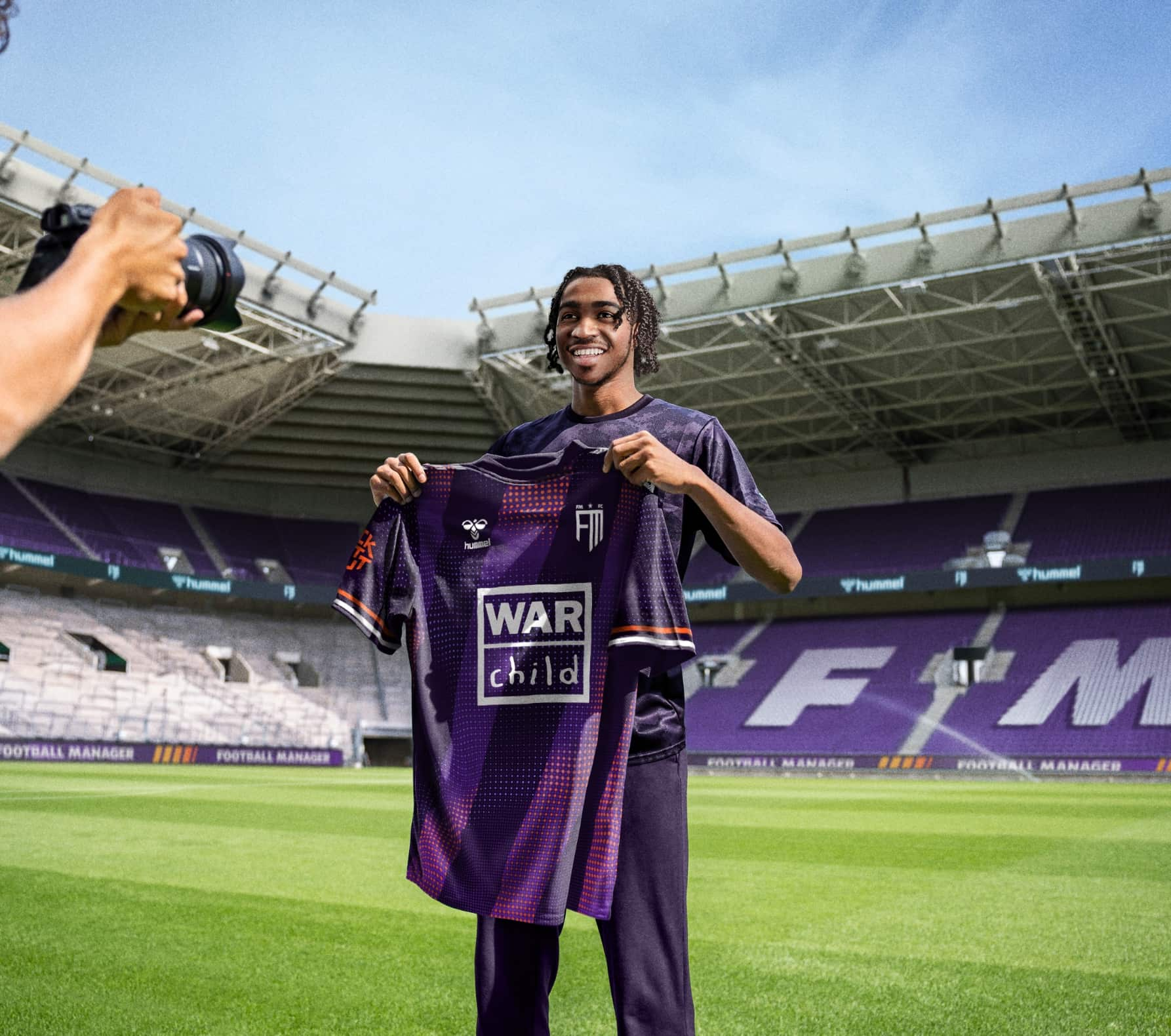 JOIN THE SQUAD
GET REWARDED
Sign up for FMFC to get exclusive feature drops and game updates, personalised content, plus member-only rewards and incentives.
Explore Our Features Roadmap