Preventing Injuries | Agony Aunt
Extra Time: Guides
10.05.19
Our resident Agony Aunt is here to help solve your tactical troubles and management miseries. He once beat a Spanish side 5-0 with their own B team and was immediately given the first team's manager's job… or so he claims.
His credentials as a FM expert are backed up by a eight year unbeaten streak on FM17 although we haven't seen physical evidence of this. As a promising youngster, he went on trial to several top clubs but fell out of favour with most of them when they refused to implement his tactical philosophy. After a freak injury caused by his pet labrador he retired from professional football and entered the world of football management. Now he's ready to pass the knowledge that he's learnt from his time in the game on to you.
Why am I getting so many injuries?
This is one of the most common questions I've been asked since the start of this series. I'll start by saying that there's no magic formula to stop your players picking up injuries – I'm good, but I'm not that good. There are, however, a few things you can do to reduce the likelihood of your squad picking up knocks, breaks, aches and pains.
Your first port of call should be to invest in sports science. We've seen how much sports science's influence in football has grown over the past decade and nowadays a club without a sports science team isn't going to be pulling up any trees in the league.
When I was managing in South America they hadn't heard of physiology or kinesiology but luckily an old mate of mine had a 2:2 degree in Sports Science and agreed to join me out there. Within six months we'd got the players fitter, fresher and down to a 'normal' BMI level. I'd like to think that's the legacy that I've left there.
Part of the role of a sports scientist is to also conduct risk assessments of the players in your squad and your training sessions to determine how likely it is that injuries will occur. This can be helpful when you're planning your team selection ahead of a run of busy fixtures. In fact, I had one player – a proper prima donna – who demanded to be played every game and I was able to show him that reducing his playing time during these busy times could actually help him play better for longer across the season. Unfortunately, he didn't use his free time too wisely and ended up with a bizarre tattoo-related injury… but that's a story for another day.
I can't emphasise enough how important it is to get your pre-season planning right. In FM19 you can go into a lot more detail with your pre-season training; in fact, a lot of the sessions that you can add in to your pre-season schedule are almost identical to ones I've used myself in the past. The key is to find the right balance between easing players into peak fitness and getting them conditioned for the rigours of the upcoming season.
At the start of pre-season, the focus is usually on your squad's physical training and a few sessions to get them reacquainted with the ball. During the middle part of pre-season, you can start to build in sessions that work on your chosen playing style and the tactical side of the game. At every stage of pre-season preparation, you're going to want to make sure you've added in enough recovery sessions, especially after friendly matches.
Pre-season is also the perfect time for a couple of team bonding outings; some of the stories I could tell you about those… there was one time we went to Thailand and the whole squad went out and ended up [edited on the advice of our legal team].
As I said, there is no silver bullet to stop injuries occurring and even the most cautious manager will find that they have players on the treatment table during key periods of the season. What I've found is that, by following the advice here, you should have fewer recurring injuries in the long-term but just make sure you look into a player's injury history before you sign them. I signed one lad - I won't name names - and he claimed that he'd never had so much as a grazed shin in his life. Turns out that was a complete lie and by the time he left the club, the boys had given him the nickname 'Crutches'.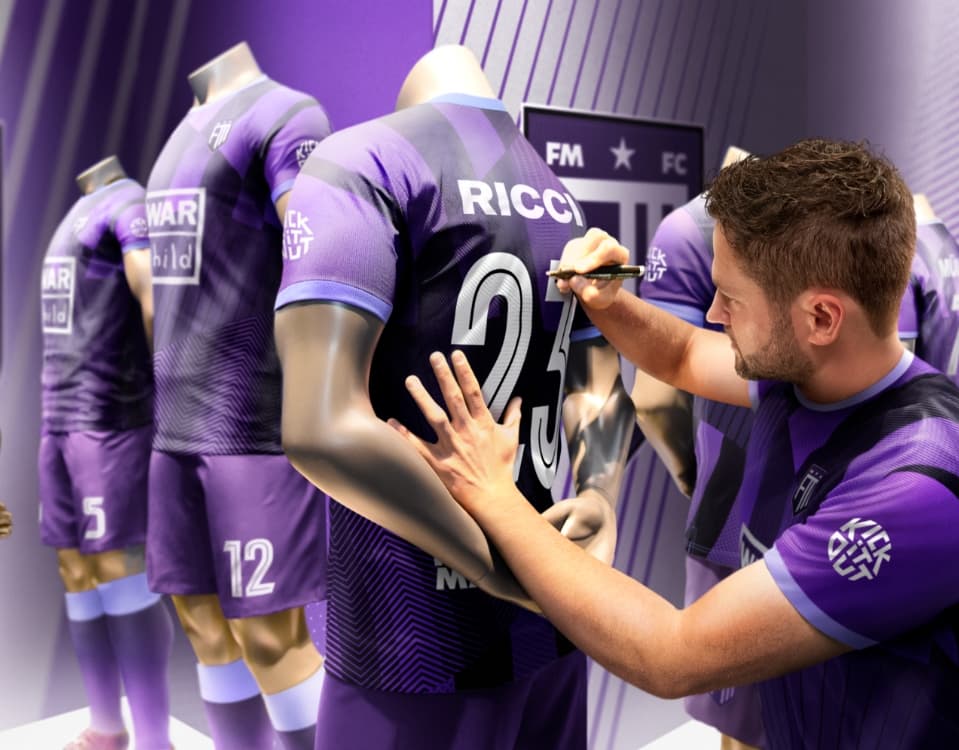 JOIN THE SQUAD
GET REWARDED
Sign up for FMFC to get exclusive feature drops and game updates, personalised content, plus member-only rewards and incentives.
Join the
squad