Supporter Confidence
We know just how important fans are in football. Across the world, millions showcase the passion and love they hold for their club by attending matches or supporting from afar.
In recent years, through the rise of social media, the voice of the supporters has never been louder and their impact can be felt on the pitch and online.
We wanted to reflect this trend in Football Manager 2023, amplifying the importance of the fans in the process. While you've seen feedback from them in the game for many years via the social media feature, this year, you will have more of an incentive to listen to them, to allow greater storytelling of your club's journey, but be warned, they'll be keeping a keen eye on you…
Supporter Profile
With the help of our team of researchers, we recognise that no two clubs are the same, and that expectations can vary wildly from team to team. With that in mind, a new feature available within Club Vision is our Supporter Profile section.
Providing a snapshot of your club's fanbase, the Supporter Profile is split into six categories:
Hardcore: The most loyal and passionate section of the fanbase
Core: Representing the average football fan
Family: These supporters tend to be temperate and patient
Fair Weather: Fans who are especially impatient for success
Corporate: Most interested in the stadium's facilities and club marketability.
Casual: Less passionate and loyal than the average fan
This new feature helps manage expectations for your team, which in turn keeps the Supporter Confidence levels as realistic as possible.
A lower-league team fighting relegation are likely to have fewer Fair Weather fans in their ranks, meaning the general supporter base is likely to be more forgiving if progress is slow. A top-tier team fighting for title glory, however, will likely have a completely different set of expectations which will be represented in their Supporter Profile section.
By introducing this into FM23, we are able to give each club more of an identity by powering supporter actions and behaviours.
Supporter Confidence
Also in Club Vision, alongside your Board Confidence, the newly introduced Supporter Confidence will reflect the current mood of your team's fanbase, which is represented by the Supporter Profile. While the board is more inclined to focus on your objectives – be it financial or strategic – your supporters are more likely to focus on your identity, your performances against key rivals, and the performances of individuals. Before, fans commented on issues but the board covered everything – now, we've worked to level the playing field.
This will help to keep tabs on the supporters' opinion of you, and whether they think you're the right person for the job. With Supporter Confidence now available in the Performance dropdown too, you're able to monitor fan feedback on Match Performance, Transfer Activity, Tactics and Squad.
For example, if you were to bring back a club legend, who is perhaps reaching the twilight of their career, this would likely trigger positive sentiment across your fanbase – but if that player is brought back on unfavourable financial terms, your board may disagree.
Before each game, you will also receive a news item showing the match expectations from both the board and the fans. Your fans may want you to bring your star striker back into the fold immediately after injury, while your board may settle for a draw – each game comes with its own set of opinions.
Much like the board, the supporters' confidence will trend upwards with success and downwards with failure, but you will have the power to influence their opinion with the decisions you make throughout your tenure.
Press Conferences and Social Media
The media is the main avenue in which a manager can express their ideologies, or address any concerns within the club.
In FM23, press conferences will reference your current standing within the fanbase. So, if things are going well, questions will focus on your ever-growing popularity – however, if things are on the downturn, the press will pick up on negativity within the fanbase and quiz you on it.
With modern-day clubs facing the unlimited, around-the-clock debate on social media, new content will appear in your Inbox if the general mood starts to shift online.
Keep up to speed with all the latest FM23 news by following our Facebook, Twitter, Instagram and TikTok accounts, with more features to be revealed exclusively to FMFC members in the coming weeks.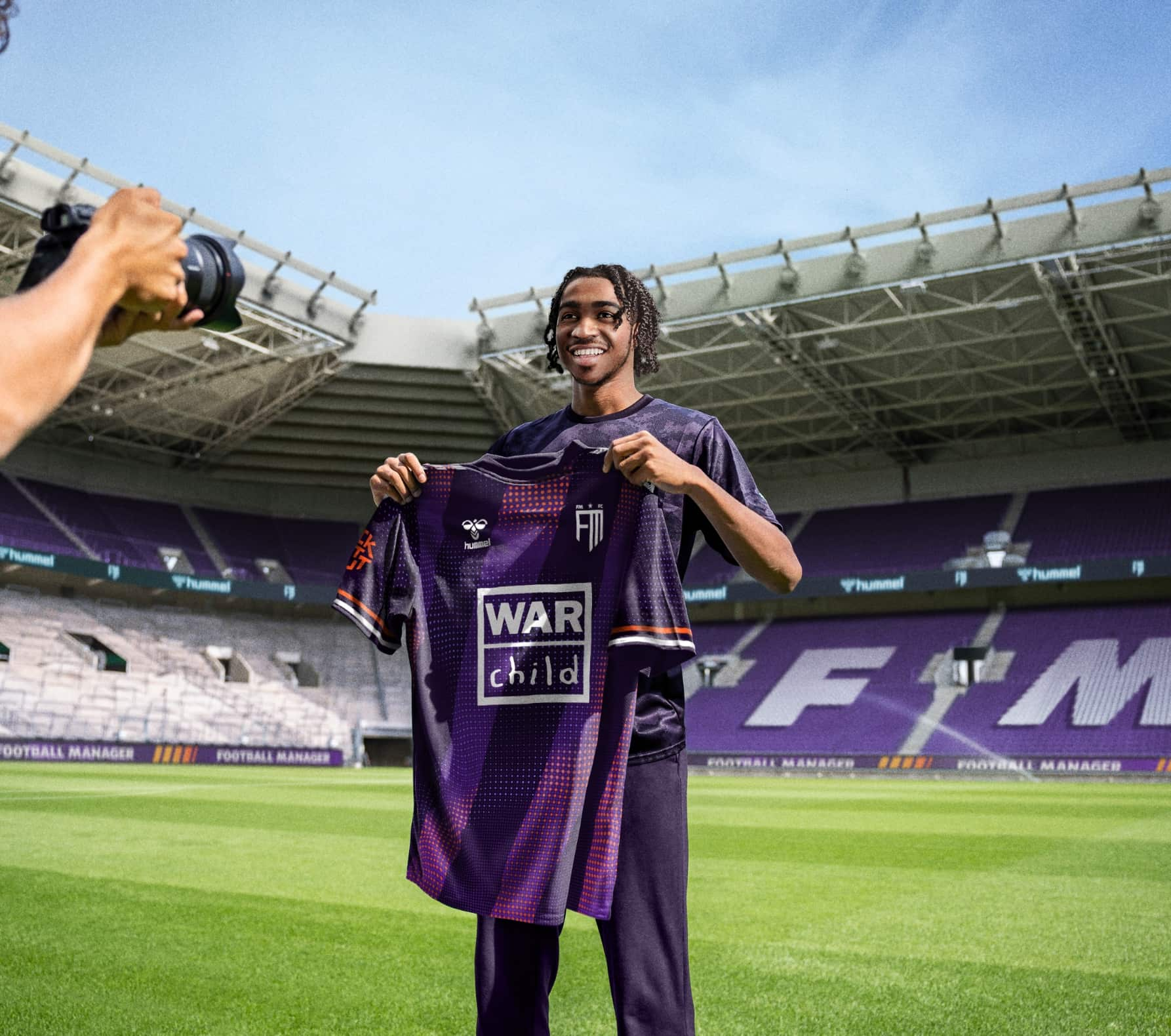 JOIN THE SQUAD
GET REWARDED
Sign up for FMFC to get exclusive feature drops and game updates, personalised content, plus member-only rewards and incentives.
Explore Our Features Roadmap