Taking Attacking Insights from the Data Hub
Extra Time: Guides
19.11.21
Data is becoming an increasingly popular topic in football. No longer is it just the remit of deeply analytical fans but now an important reference for fans, journalists, pundits and modern-day managers. And, of course, Football Manager players.
It's also not just passes, assists, dribbles and goals that are considered as data. When any action that any player or team can perform in a football match is counted and written down, that is data. Analysts all over the world review not just video highlights and pages of numbers, but also visualisations which can really bring those numbers to life.
Lots of these metrics have been recorded in Football Manager for a number of years, but after the introduction of xG in Football Manager 2021, your data experience has been completely revolutionised with the introduction of the Data Hub for Football Manager 2022. FM Stag explains how you can see these numbers come to life in new and meaningful ways, helping you better manage your team's path to glory, squeezing out those marginal gains to tactically outfox your opponents.
What is insight in football?
Now you have your data. You know how many passes your Deep-Lying Playmaker has made and how many successful dribbles your Inside Forward has completed, but what does that really tell you? Not a lot. Not yet. That's where insight comes in. Insight is the deeper understanding of something. Or better yet, how your deeper understanding of something empowers you to make better decisions.
What insight can you get from the Data Hub?
As Football Manager players, we usually put a lot of thought into our tactical approach. Not just the formation, the Player Roles and the Instructions, but how and when to press the opponent (enhanced by FM22's new pressing system), if we should pass short or long and if certain roles should principally Defend, Support or Attack. It's a beautiful thing when you are winning, but it can be a nightmarish puzzle to solve when you find yourself on a losing streak.
Historically, it can be difficult to figure out exactly where, and importantly why, things are breaking down, but FM22's new Data Hub can empower you to easily see some of these challenges and tweak your tactic to get more from your system and your players.
Managing Watford – an example
I've been on a horrible losing run as Watford manager, and I'm not sure why.
The pre-Data Hub me:
I've been watching the highlights and my gut feeling is that we are getting loads of chances, but our strikers are so wasteful. We all remember those glaring missed chances from the highlights. There is also a sneaking suspicion that we give the ball away in midfield too often. Maybe we need some new midfielders in the transfer window. Better passers. Maybe strikers with better Composure and Finishing too. Yeah, that's what I'll do. Where's the cheque book?
The Data Hub me:
Navigates to the Data Hub, clicks 'Ask For' and looks at a handful of excellent visualisations from my Performance Analysts that will give me real insight instead.
Let's look at the Attacking Efficiency chart:
A breakthrough - although we do have a below average shot conversion rate, we actually convert a higher percentage of our chances than some of the teams above us in the league (the teams further left on the plot). Now a more glaring issue becomes apparent and that's that we attempt the second lowest number of shots per game in the whole league (the teams nearer the bottom on the plot). While we could be more clinical, we really need to attempt more shots in the first place.
Now let's tackle the other worry - our passing. First up, the Passing Analysis screen.
How wrong was I? Not only do we attempt lots (and lots) of passes, but we are exceptionally accurate with it. More so, in fact, than almost every other team in our division. That was unexpected. Let's look at the Passing Zone Map now and see if we can get some more insight into what the potential problem might be then.
Here's something we can work with. 28% of our passes are near our own 18-yard box, and 33% percent are just inside our own half. From this one visualisation, it's clear that over 70% of our attempted passes are in our own half.
What insight does all this give me?
As it turns out, finishing was not our primary concern. Neither were the concerns about the accuracy of our passing. While we pass a lot, and accurately, we do most of it in our own half. Also, while our strikers could improve their shots to goals conversions, we are struggling to get enough shots away in a game to really judge them on that, and that could be because they're not getting the service they needed.
Before spending money on new strikers, let's adjust to a Higher Line of Engagement. This should move our average position further up the pitch, therefore changing the spaces in which we're passing and hopefully allow us to probe more effectively for shooting opportunities.
We'll also change the lone striker from a Deep-Lying Forward to an Advanced Forward. This will move him closer to the opposition goal and allow him to play in a more aggressive position, both of which should lead to more shots. And more shots should, eventually, lead to more goals.
In midfield, I've been playing with a defensive midfielder behind two central midfielders and evidently our passing numbers are impressive. Unfortunately, it's ultimately useless if we can't create enough chances.
The tactical shape we have, a 4-5-1, suits the players in the squad so keeping that is a priority but that doesn't mean Roles can't be changed. For example, switching the Anchor Man to a Defensive Midfielder with a Player Instruction to Take More Risks should get the ball moving more in a forward direction while retaining that extra body to stop opposition counter-attack. Likewise, the Deep-Lying Playmaker might well be more suited as a Box-to-Box Midfielder, where they can better support entries into the final third and give us another player in the box to get on the end of crosses from out wide.
In summary
Data alone cannot win football matches. There is no instant win formula in Football Manager, in the same way that the results of football matches in real life are truly unpredictable and based on intangible things like emotion and desire as much as they are on skill and technical ability.
That said, figuring out in a few clicks exactly where a tactic seems to be breaking down and understanding how to improve things without needing to resort to the default approach of tearing it all down and starting again? That's insight. That's powerful. That's realism.
Only a couple of the many available visualisations available in the Data Hub have been addressed in this piece, but keep an eye out for a follow-up on Defensive Insights.
What will you use your Data Hub for?
Happy managing,
FM Stag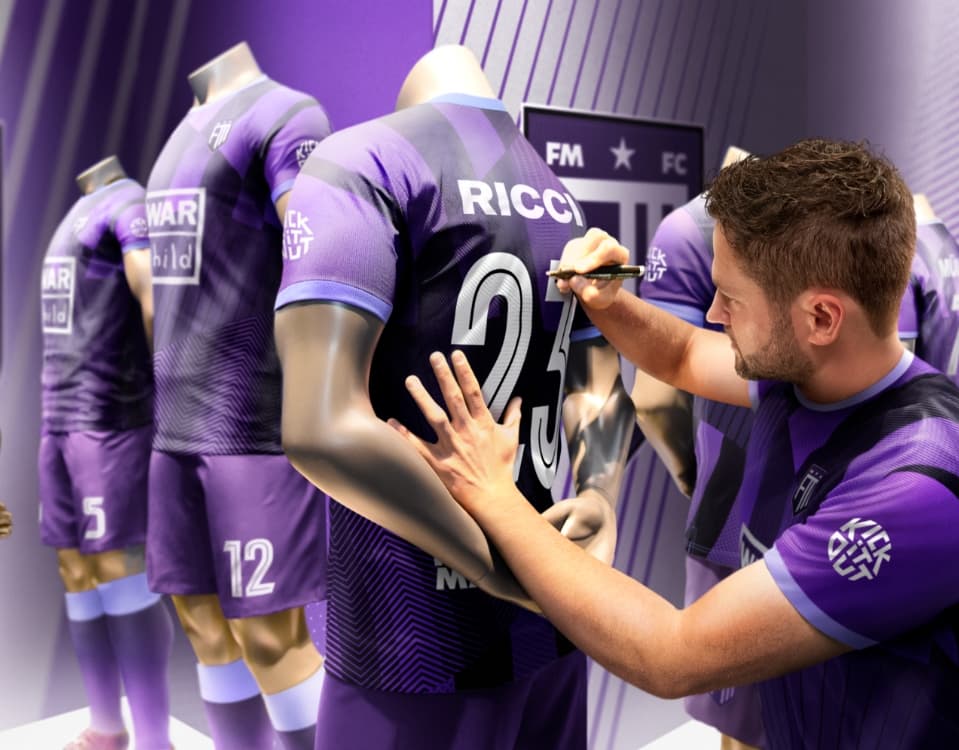 JOIN THE SQUAD
GET REWARDED
Sign up for FMFC to get exclusive feature drops and game updates, personalised content, plus member-only rewards and incentives.
Join the
squad