Emerson Palmieri | Why I Love FM
Interviews
06.01.20
Read Time

: 2 Minutes
We had the pleasure of speaking to Chelsea and Italy international Emerson Palmieri about his love of Football Manager. Emerson first caught our attention when we came across a snap of him playing our game while traveling with AS Roma - we've been wanting to speak to him ever since. So here we are, find out how the flying left-back got on when he managed himself and his fellow London teammates on Football Manager...
What's the first thing you do when you start a save?
The first thing that I do is analyse the squad to evaluate some players that I don't know too much about it. I've learned a lot from the game, especially when I came to England, I already knew a lot about English players, which helped a lot on matchdays.
"Usually @FootballManager! I've been playing it forever, I really love the game ... and I always buy myself for my team!" ??‍?#AskEmerson pic.twitter.com/51BpZECcym

— AS Roma English (@ASRomaEN) July 8, 2017
Aside from that, I like to set up a tactic to see which players can adapt themselves into a different system.
What do you look for in players?
The first thing I look for in players is the star rating, followed by individual attributes and then my scout recommendations. I believe these are the main factors to understand if the player fits into my squad or not.
Favourite type of player?
Well I like to use a 4-3-3 system, so fast and smart wingers are my favourite type of players. I believe these two positions can create a lot of opportunities for the team.
Greatest managerial achievement?
My greatest achievement was the treble in England. The league, cup and European success too - it was amazing. Unfortunately, I haven't been able to win more… yet!
Best save?
The best save for me was with Chelsea, I've been there for three seasons and I've won the treble. It helps that I have some inside information about the club of course...
As the Chelsea manager, I pick the best player for each position after evaluating their performances. I can't be biased so I don't have any preferences for myself.
We don't talk too much about FM in the dressing room but if there's an opportunity to share my thoughts about the game I do it.
Best signing?
The best signing for me was Leon Bailey. He exceeded my expectations becoming the top scorer of the team by the end of the season.
Best player you've managed?
Eden Hazard, easily. He's the best I've managed by far, if I had to pick one player to be with me on a new career it would definitely be him.
Why do you love FM?
It's great to enjoy with friends, we discuss the best tactic, signings, and preparations for our own clubs.
But Football Manager, for me, is a way to challenge myself in my free time. It's impressive that each year the game becomes much more real, nowadays some aspects of the game are entirely the same as reality.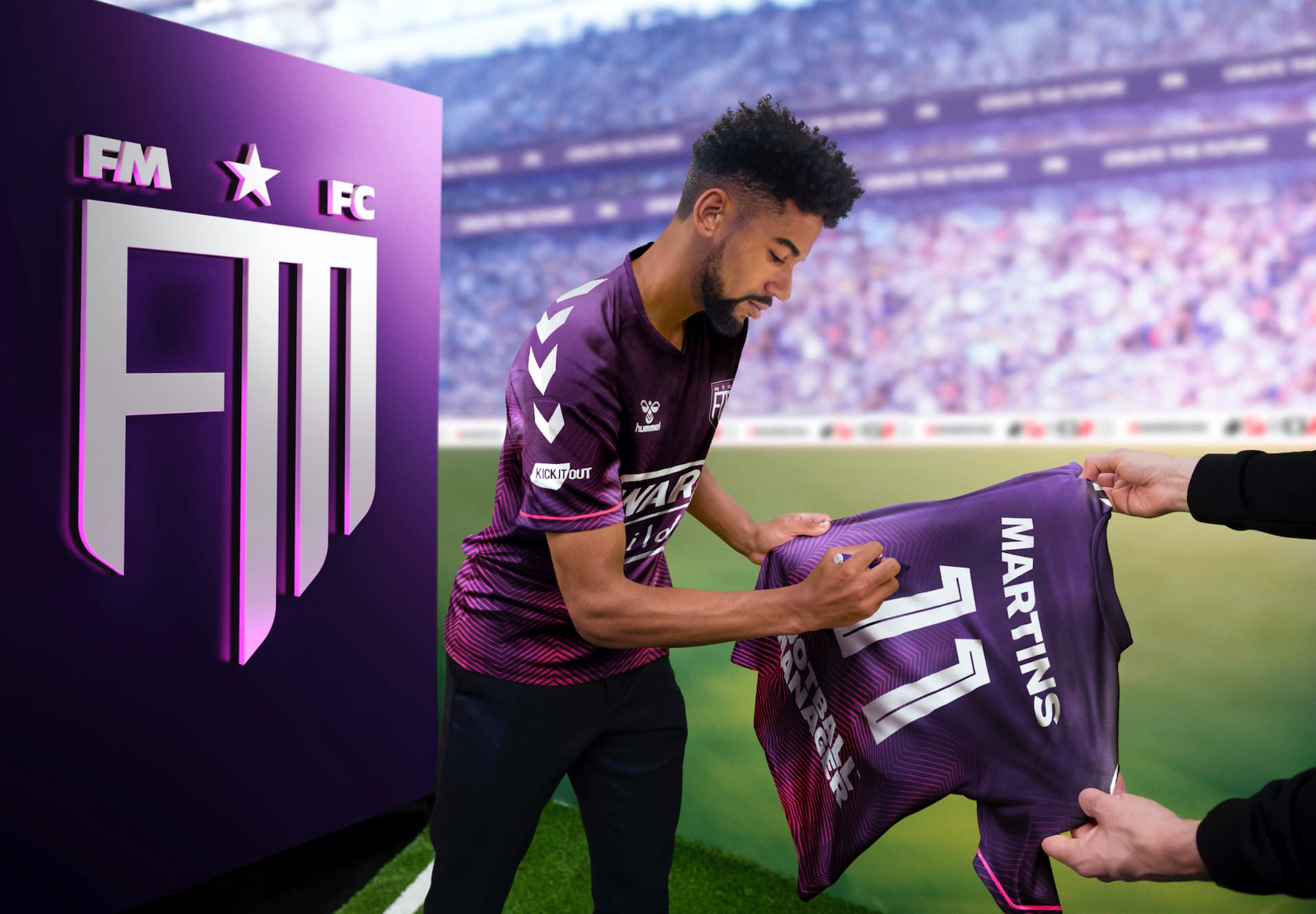 JOIN THE SQUAD
GET REWARDED
Sign up for FMFC to get feature drops and game info before anybody else, content more relevant to your game preferences plus member-only rewards and incentives.