The Five Things to Consider When Selecting a Team
Extra Time: Guides
09.12.20
Life is full of important decisions. Choosing where your latest Football Manager career begins is one of them. @MaddFM shares five things to consider when choosing a team to lead in Football Manager 2021.
1. Set Realistic Goals
Remember when you could easily take a team from non-league obscurity to European champions in six seasons? That sort of behaviour may have earned you bragging rights with your mates, but it's not very realistic.
Football has changed a lot since then and FM has changed with it. There are circa 500,000 real players from over 50 playable leagues in FM21, with data compiled by a network of more than 1,000 researchers globally each year. With each new addition, the game introduces features, roles, aspects and data points to further enhance the sense of realism in the game. Sports Interactive also frequently consult with real-life bosses and experts to make the game as close to reality as possible.
This is now a marathon, not a sprint. Those days of breezing to the top of the footballing pyramid without some form of extreme luck or transfer guile are gone. Repeat multiple back-to-back promotions are almost unheard of in real-life, so don't expect to go from the bottom to the top without putting the hours in. Many new managers often set-up to fail if they can't adapt to a couple of years in each division before progressing, therefore it's important to taper your expectations rather than being disappointed at a perceived lack of success. Remember when Leicester City won the league? It took them eight seasons to get there from Sky Bet League One alone. Be prepared for a bit of graft and hard work as it'll pay off in the long run.

2. Develop the right backstory
It's all about the narrative. Of course, managing your local club or the team you support is usually the career of choice at the start of a new game. However, it can be equally rewarding to take on a challenge where there is already a backstory in place. Alternatively, why not create your own narrative as you navigate your way to managerial greatness. Whether it's resurrecting a fallen giant, starting unemployed, taking over the side bottom over the festive period, giving yourself set transfer rules or travelling the world as a journeyman, having that storyline in place provides an extra layer of enjoyment and immersion.
3. Find a board that shares your ambition
We spoke a little about tapering your expectations when it comes to managing in FM21 so as not to become disillusioned when your career doesn't quite go to plan. One of the most important considerations is a club's culture and vision and how you'll deliver it. You're less likely to go onto greater things if your ambitions and the club's vision don't line up and this also has a bearing on the direction and evolution of the save.
For example, if you like to work towards a legacy with a plan to focus on youth and long-term success then you should avoid a club with a short-term focus on delivering immediate success with established stars.
Make sure that you and your new club share similar ambitions in terms of expectations and philosophy to ensure a healthy partnership as you embark on your new journey.
4. Build a Connection
A long-term career needs to be meaningful. Football is a game of emotion, of passion, of sentiment, and FM21 is no different. The regular FM player puts in hundreds of hours of committed gameplay each year, and most of this is a result of successfully establishing a deep connection with the club or career at hand. Finding that affiliation with a player or team makes the save yours and yours alone - whether it's a fondness of a club legend/icon or becoming one yourself.
Get far enough into a save and your newgens will become as familiar to you as friends and family.
5. Embrace the Club Colours
FM21 isn't just about data and numbers; it's also about style and class, and this year's game brings even more of this with the improved colour schemes and team-specific frames/backdrops which you will notice as you embark on your new career. The club you choose not only dictates who and where you will be managing, but also the look and feel of the game, which has become far more aesthetically appealing in recent years.
Most importantly, and no differently to real-life, your team's kit is an essential component of your save and connection to the club - remember, if you're there for the long haul it's the kit you will be looking at for years to come in-game. We've even seen FM enthusiasts donning the kits of teams they've managed in-game, so much so that it's not uncommon to see a Newgen's name on the back of a well-known jersey as you walk down the street - even FM now have their own awesome kit. As we all tell ourselves, it's not all about looks - but it helps.
Thanks for reading - hopefully, this will help you as you look to embark on a brand new adventure in this year's edition. What's important is that you find a team and a career that you can invest in and enjoy managing.
Cheers,
MaddFM.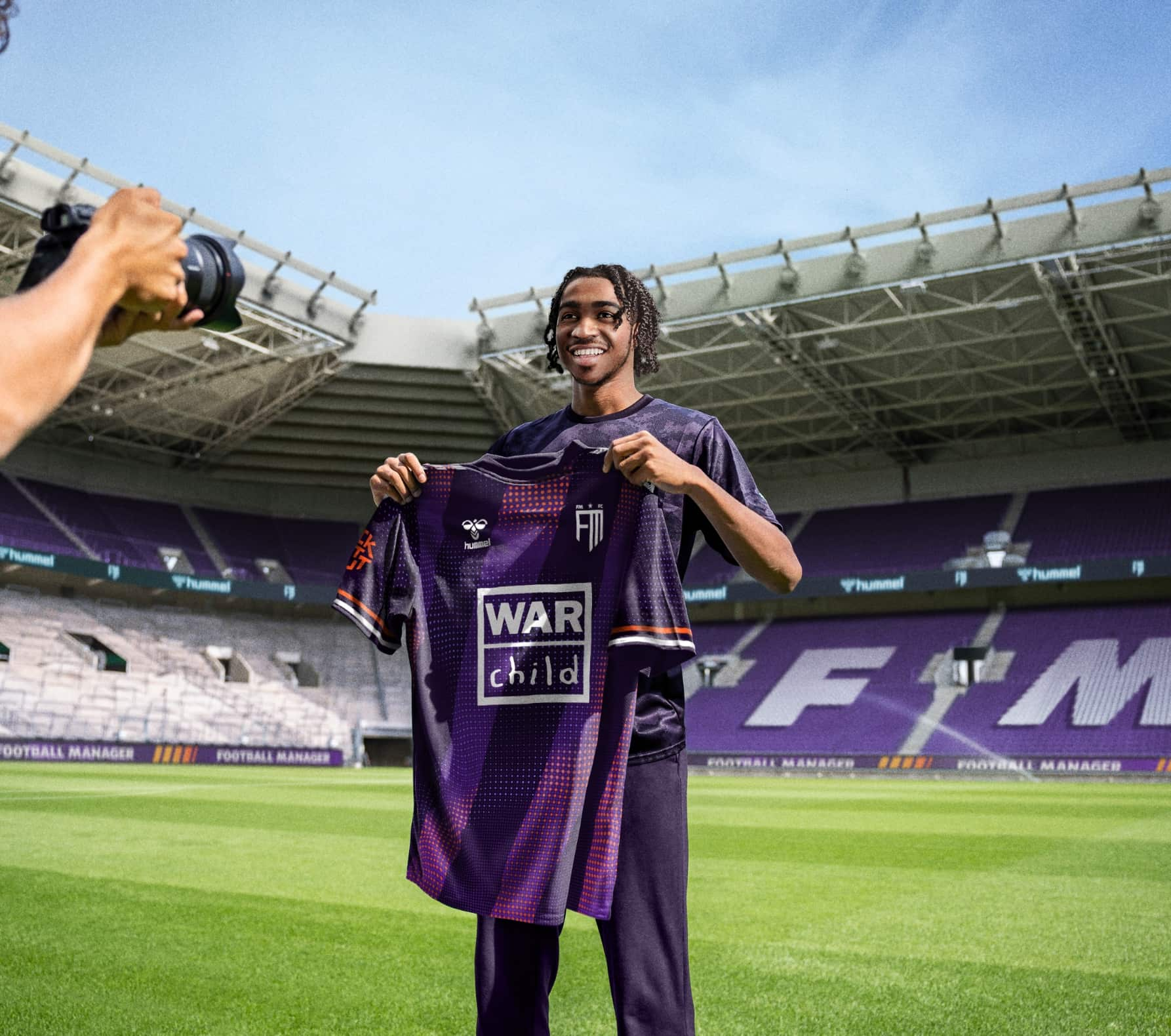 JOIN THE SQUAD
GET REWARDED
Sign up for FMFC to get exclusive feature drops and game updates, personalised content, plus member-only rewards and incentives.