AS Roma Let's Play | Part Six
We finished off last time round with a draw at home to Torino, a game we really should have won. Luckily for us, Juventus dropped points on that very same match-day, keeping us a point ahead at the top. We're still pinching ourselves.
March brings another set of tricky fixtures as the season ticks on with Juve and Inter breathing down our necks; it feels odd to be the team setting the pace now.
But, before we kick start any action ourselves there's a huge occasion taking place in Milan, as second play third in a game that can help extend our lead at the top.
Yes, of course we're going to go and watch it. We're hoping that our presence in the stands might put some pressure on the defending champions.
The game lives up to its billing as the two giants of Italian football play out a nervy, aggressive game. Each side has a man sent off and the game seems to be heading to a 0-0 draw, which is good enough for us here in the Roma hotseat. And then…
UNBELIEVABLE. A 91st minute winner, a proper breakthrough, the champions now without a win in three.
A win in our next game takes us four points clear, finally a chance to build a comfort zone at the top. Now all we have to do is host Chievo and get the three points. It sounds simple when you put it like that…
Chievo have struggled this season, but this is football and strange things happen when the heat is on. The heat is most definitely on. We're sweltering away like a gelato in the hot Italian sun.
---
Chievo (H)
It would seem that the players aren't anywhere near as nervous as we are behind the keyboard. Mind you, they are actual professionals, not like us wannabes. Diego Perotti scores two in the opening 14 minutes, one from the spot and the other from close range, which is enough to stop us from sweating.
How could we be nervous when our winger's celebrating with this much composure?
A third arrives around half an hour in when wonder boy Nicolò Zaniolo scores his customary thunderbolt from distance. He strikes it with the swagger of a cyclist riding with his hands in his pockets. And we're still not sure which is his preferred foot…
If you want to find out more about one of the stars of this season, check out These Football Times. Their latest issue has an interview with the boy and it's very, very good.
Captain for the day Kostas Manolas makes it four before half-time after poking home a goal-line scramble. The game finishes 4-1, we somehow blew the clean sheet, but we won't be too hard on the boys. We're scoring for fun at the moment.
Full-time: Roma 4-1 Chievo
---
SPAL (A)
SPAL are the team next in our sights as we look to march on towards the title. They're a team with the lowest budget in the league, yet still, sit in 15th – impressive. They could be coming for our manager of the season trophy…
We dominate from the start with the majority of possession despite being away from home. Our momentum and confidence seems too much for them to handle, despite their magnificently defensive formation.
This does, however, prove that opposition managers are clearly fearing our goal scoring abilities. You can't really blame them either.
Because of the nature of that (if you will) 3-3-2-0-2 formation, we're reduced to taking shots from the distance, patiently working openings through wide areas, bypassing those three centre backs.
Luckily, this season has proved that we're pretty good at those things. Kluivert opens the scoring with a well-struck volley at the back post before Lorenzo Pellegrini puts the game beyond doubt late on with an absolute howitzer, AGAIN. It's getting silly now, it's not fair on the other teams.
We leave SPAL as deserved 2-0 winners with a squad full of confidence.
Full-time SPAL 0-2 Roma
---
Frosinone (A)
We carry this form into the next tie to round off our away trips for the month at Frosinone. Perotti, Zaniolo and Pellegrini are back in the goals again. Local lad Alessandro Florenzi gets in on the act too, advancing from deep and placing the ball into the bottom corner.
Full-time: Frosinone 1-4 Roma
---
International Break
After these routine wins comes an international break and a news item we possibly didn't think we'd receive in this one-year challenge.
We've only gone and signed a new deal… and look at that weekly wage too. Perhaps it's time for a new name, I don't think there's a sack looming any time soon.
Sacco Evitato, perhaps? (Sack Avoided).
---
Udinese (H)
Our last tie of the month sees us face Udinese. In the reverse fixture, we ran out comfortable 3-0 winners, so hosting them should be fairly straight forward, right?
We set up in our usual system with Schick leading the line and De Rossi in defensive midfield. We fly out of the traps with our typical enthusiasm, but leave space in behind to be exploited. Kevin Lasagna gets past our backline and finishes with a beautiful scissor volley. Fair play.
The game ticks on and we start to scramble, we haven't lost in six months, we can't break that streak now. We bring on Dzeko and shift to an aggressive 4-2-4 in search for a goal and the overload in attack profits shortly after. Zaniolo strikes on the 75th minute getting on the end of a back post cross.
Despite other attacking substitutions and numerous shouts from the touchline, we can't grab the winner.
Full-time: Roma 1-1 Udinese
We had a golden opportunity to stretch our cushion at the top to six points following another Juve draw, but it just wasn't to be. We need to work hard to develop a plan B for when things don't go our way.
We'll be looking to do just that and to consolidate/hold on for dear life to our lead as we enter the final couple of months of the season. This does not slip.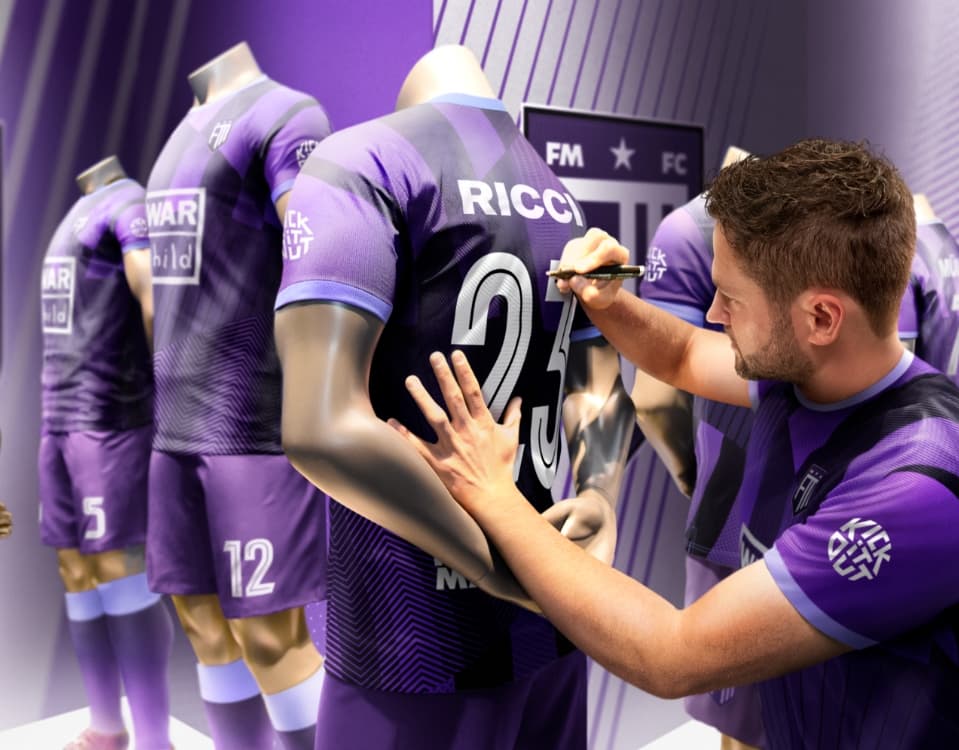 JOIN THE SQUAD
GET REWARDED
Sign up for FMFC to get exclusive feature drops and game updates, personalised content, plus member-only rewards and incentives.
Join the
squad