Eliaquim Mangala | Why I Love FM
Extra Time: Interviews
15.11.19
Why I Love FM is back. The series where we speak to famous faces and friends of the studio about why they're so hooked on any iteration of Football Manager. From best signings to best saves we want to know their stories.
The French international centre-back moved to Valencia in the summer from Manchester after spending five years in England. You can purchase the Valencia Special Edition of Football Manager 2020 here, to secure the licensed kits, badge and player faces for Mangala's new club.
In his spare time, Eliaquim plays Football Manager so let's dive in and find out why he loves the game.
What do you look for when selecting a team?
It's a tough choice – Do you start at your favourite club? Do you become a journeyman? Do you start in the lower leagues? When I start a season on FM I enjoy finding an interesting challenge while keeping a transfer budget that allows me to set up some things. These are two important criteria for me.
What's the first thing you do when you start a save?
I put my tactics in place and I sell all the players that do not fit in the system, even if it is a top player. I believe in a strong collective rather than individualities. You've got to be ruthless.
How do you approach transfers?
It depends on the team I'm working with. If I need to build a collective, I'll spend a lot to have the best players for my tactics. But I can also be smart by taking some good young kids that I develop. I like to have different challenges and experience different problems.
What do you look for in players?
I like the wonderkids - I'm always trying to have the star of tomorrow in every position on the field.
Favourite type of player?
The type of players that I prefer are my wingers, especially those on the right side, as they're are the ones who create the most opportunities. Full-backs are important too, to maintain the width and bring balance with their defensive duties.
Greatest managerial achievement?
With Borussia Dortmund I won five titles in one season. League, Cup, European Cup, Super Cup and Club World Cup. Everything there was to win. In this year, three of my players were on the podium for the World Player of the Year. We did it all.
Best save?
In the same save I then joined Man City and won five titles. In my first season with them in 2024/2025 I won the European Cup, making it six in seven years - four with Dortmund and two with City. I then got the France job and dominated with them too, winning the World Cup and Euros.
My Dortmund team was probably the best, it was very young and very united.
Best signing?
My best signing was Sebastien Haller, the French striker, from Eintracht Frankfurt. I was looking for someone who knows the Bundesliga and when he arrived at Dortmund, he became a real monster. He scores goals and goals, made some assists and he was very decisive for us. His relationship with Fekir was incredible and with Mbappe too when he joined. He even finished as top scorer for me in the international tournaments.
Best player you've managed?
The best player I've managed is Kylian Mbappe - if I had to pick one player to start a new career with, it's him. Easy.
Best young prospect?
Sandro Tonali for sure, he is the best midfield player of his generation. He controls the midfield, he has got perfect passing skills, he's a very technical and tactical player. Leon Bailey is also phenomenal.
Why do you love FM?
I find that the game is more and more realistic - if you want to win titles you can leave nothing to chance. You must take control of the training, the morale of the players, the style of play, scouting the opposition. I like to break records and dominate Europe with whoever I manage.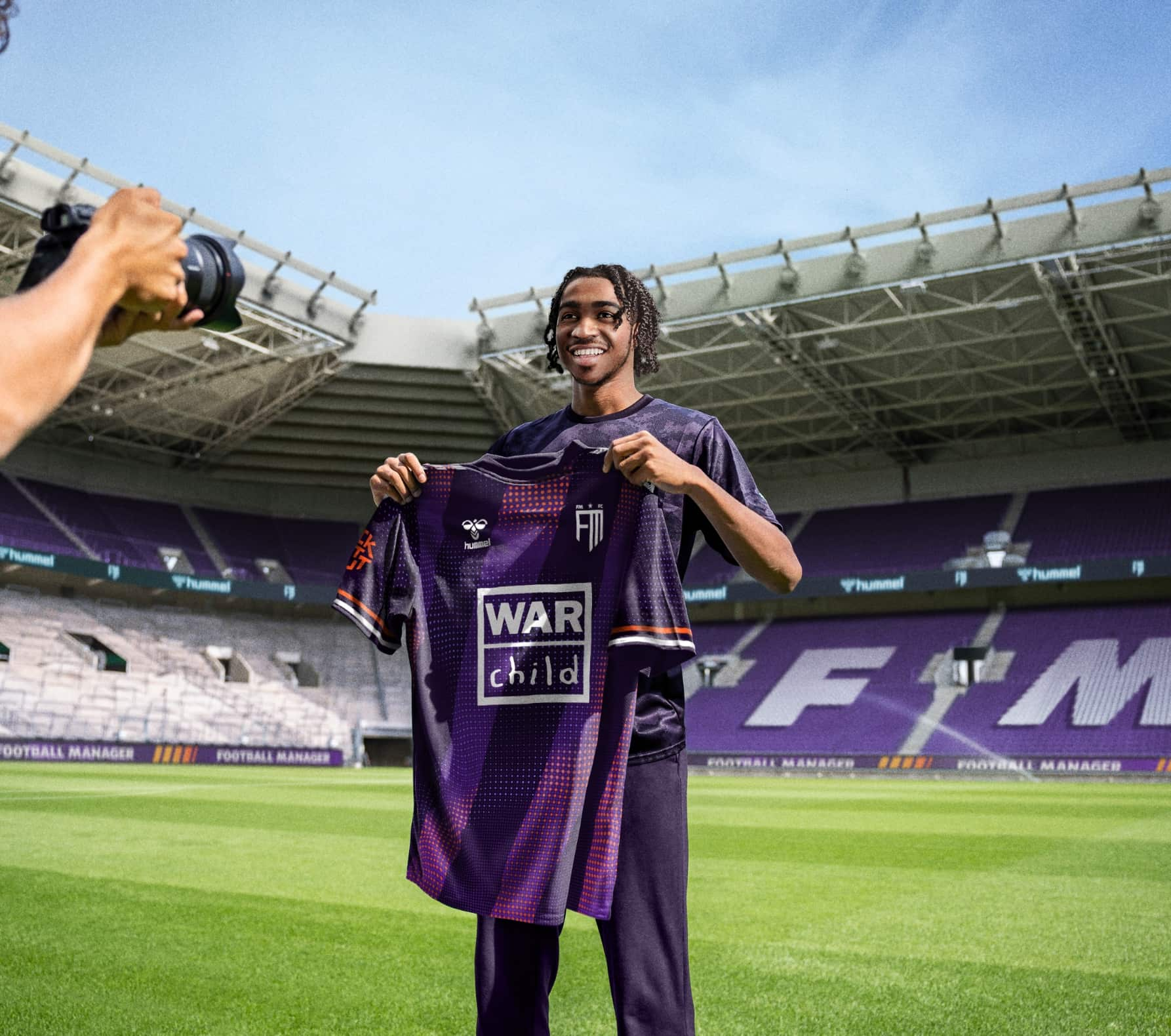 JOIN THE SQUAD
GET REWARDED
Sign up for FMFC to get exclusive feature drops and game updates, personalised content, plus member-only rewards and incentives.