AS Roma Let's Play | Part Four
Here we are then, part four of our Roma Let's Play and it's January transfer window time which gives us the chance to bring a new face into the squad.
Let's jump straight into the action where we're trying to decide exactly what to do with our squad and budget in the transfer window.
January Transfer Window
Throughout this first half of the season, we haven't found many complaints with our roster, there's depth, versatility and genuine quality in most areas. The main task for this month is to keep hold of our key players, to bat away any unwanted interest.
We also don't have a lot of money to spend, that makes sense because the club spent big in the summer to mould the talented squad that we have the pleasure of managing. But there is room to perhaps add just one more…
In the early days of the window it's all about keeping our players, we decide to promise Manolas European qualification in order to bat away interest from those Spanish bullies.
January introduces not only the chance for players to move but a winter break, where we manage to keep players fit while resting the ones that need it most.
Unfortunately, we fall into some rather unfortunate injury problems, what is our assistant doing to these players during friendly season?
Transfer Business
An injury to Edin Dzeko earlier in the season, a knock to Patrik Schick here and now Stephan El Shaarawy out with a broken foot, we need to think about back-up striking options.
Moise Kean would have been a great fit, but Juventus didn't want to loan to a potential title rival and he quickly went to Cagliari. Simeone, Belotti and Cutrone were all slightly above our budget, perhaps we could make that work if we were forced to sell a key player?
Mariano was a realistic option, like Kean, but went into the red when it came to wage negotiations.
There was, though, one more target, a player that would not only be happy to play backup to Dzeko this season but offer a considerable threat off the bench too. A player with pace, promise and potential, fitting in nicely with the wonderkid theme that this squad already has throughout.
Musa Barrow is available for a modest £10m, a fee not only in our budget but one we were more than happy to pay. The kid wears the number 99 shirt!? We can't love him any more.
16 Acceleration
15 Agility
14 Technique
13 Finishing
12 Heading
20 years old.
He's more than just a quick striker, he has the foundations and attributes of a Complete Forward.
We weren't able to get him in fast enough for our next trip to Genoa, but he will be available and fit for the next home tie.
Genoa (A)
We run out comfortable winners at Genoa, scoring another three goals on the road. Cengiz Ünder pops up with another goal, further increasing the selection headache we have when it comes to our wide, attacking options.
Full-Time: Genoa 0-3 Roma
---
Sassuolo (H)
We decide to rest some players against Sassuolo, it's a home tie and the games are about to come think and fast in February, after the winter break. We go with a youthful attack, giving the wonderkids a chance to impress. All eyes, however, are on Musa Barrow, the debutant, a good game here could genuinely get him in ahead of Dzeko and Schick in the games to come, two players who have played well but not shown the kind of consistency we need.
Fun fact: The average age of that midfield and attack is 12.7 (okay, that's neither fun nor a fact).
Just as we hoped, this game quickly seems to be all about one man. Barrow opens the scoring just before half time with an athletic header that flies into the top corner.
He adds his and the game's second just after the break, getting onto the end of a Ünder cut-back with a first-time finish. It's only one game, but Football Manager is all about getting carried away – is it too early to call him our main man?
"What a sensational performance from the debutant!" the commentary reads.
A late consolation goal from the visitors means the game finishes 2-1, but it remains another impressively comfortable victory.
Full-Time: Roma 2-1 Sassuolo
---
January's Deadline Day is fairly quiet, Florenzi and Manolas stay put despite interest from the world's most elite clubs. We enter February just one point off the top once again now, something which makes the Lazio draw even more infuriating. We go again.
Join us next time for what could be a crucial February with the season ramping up and matches coming thick and fast. If you've many any of the previous parts to the story then you can find them all here.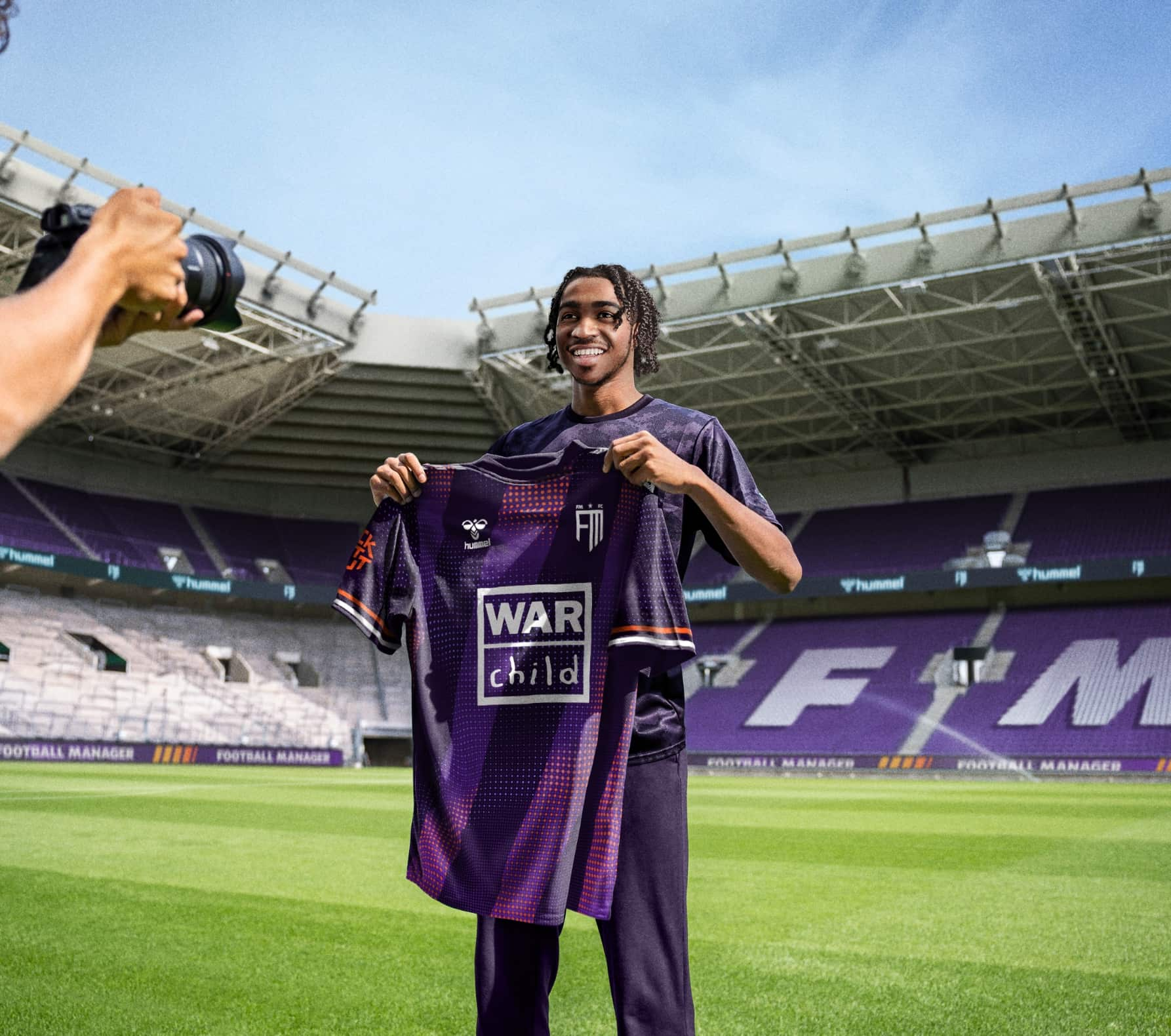 JOIN THE SQUAD
GET REWARDED
Sign up for FMFC to get exclusive feature drops and game updates, personalised content, plus member-only rewards and incentives.
Explore Our Features Roadmap