The 3-5-2 formation guide
Tactics: Formations
24.07.19
This week's Wednesday Wisdom comes courtesy of @FMSamo who has created a guide for the 3-5-2 formation. Here, he covers the main points you need to consider in the system while stressing the importance of finding the right players and attributes to fill those roles.
If you think you're up to the task of spreading your own Wednesday Wisdom, get in touch - byline@sigames.com

Three-defender formations have dipped in and out of popularity since their inception. While the 4-4-2 was adopted almost universally across the globe, managers seemed hesitant to embrace the 3-5-2, despite different versions of the formation being played by teams winning international tournaments across the 90s. Here's how I'd set up a 3-5-2 with a little tweak to suit a very good Frankfurt side who used that system often in the Bundesliga last season.
It's always important to start with setting out how you want your team to play. One of the key aspects I'm looking for in my interpretation of the 3-5-2 is stopping the opposition high up the pitch. Accompanying a higher defensive line and line of engagement, I've got counter-pressing selected and the pressing intensity set to more urgent too. When we lose the ball, I don't want our opponents to be able to cross the halfway line. To take this further, the front three are all set to close down more often as well.
You might think that the cautious mentality I've selected will counteract the way of playing I've just outlined, but I don't want to go all guns blazing and risk getting caught out at the other end. Possession isn't the be-all and end all, I'm not expecting us to control every single match but with counter-attacking selected too alongside that cautious mentality, I'm expecting us to break forward at speed when we do win the ball back. Our slightly more direct passing will aid this too, it encourages the players to speed up their transitions and move the ball quicker over greater distances.
Defensive setup
My go-to goalkeeper role is always the default option, but for this tactic I've chosen a Sweeper Keeper on support. I don't want him going gung-ho out of his box, so the support duty gives him licence to sweep up just outside the box launch quick counter attacks when the opportunity arises. Frederik Rønnow is a better passer, kicker and thrower of the ball than Kevin Trapp and was my initial pick to play in goal. On closer inspection though, Trapp is superior mentally and in a few crucial attributes; anticipation, composure, decisions and positioning. That'll be vital when sweeping up behind our higher defensive line.
Launching counters is the reason I've gone for our right and left central defenders to be ball players. They're encouraged to 'launch defence-splitting through balls'. In the middle is a simple Central Defender on a cover duty. He'll act as our sweeper and either drop deep when facing a two-man attack or man mark when we face a lone opposition striker. Makoto Hasebe isn't a natural central defender, he's more suited to playing as an anchor man, however, he has incredible concentration alongside good anticipation and positioning so should perform well as our covering centre back.
Supporting attacks
One of the previous reservations around the 3-5-2 was the levels of physical fitness required to play the full back role. Football has evolved though and wing backs are now hot property. They're expected to continually support attacks but be more than capable of defending too. Equally as adept at crossing or playing through balls as they are in their defensive positioning and ability to win duels with their opponents. While a lot of wide defenders now play like Complete Wing-Backs, I've gone for Wing-Backs in my tactic. Jetro Willems provides speed and excellent crossing ability on the left as our attacking Wing-Back. Danny da Costa is expected to support attacks, but be slightly more defensive minded as a Wing-Back on support.
The central midfield two were the most difficult roles to pick. I'm looking for energy and to me that means stamina and work rate. They don't necessarily have to be defensively-minded roles as we've got the three centre-backs behind them who are more than capable when it comes to thwarting attacks. Sebastian Rode is really well suited to playing the Ball Winning Midfielder role with excellent work rate, stamina and a real aggression to win the ball back. The Central Midfielder role on support is a criminally underrated role on the game. While Rode will rampage around the pitch attempting to win the ball back, Gelson Fernandes will mainly keep to the centre of the pitch and provide a link from defence to attack.
The front two (or three?)
The tweak that makes this formation not quite a traditional 3-5-2 is that I've got a player sitting in the attacking midfield slot. It forms a triangle whose combination play and movement should cause opposition defenders all sorts of problems. With the three players selected in the front three roles, Ante Rebic, Luka Jovic and Sébastien Haller, their quality enables you to be flexible in how you can set up. My formation has one behind the front two, but you could also switch it to two behind one or even a dangerous front three.
Haller might be the taller of the two-up top, but I've chosen Jovic as a Target Man to get on the end of Willems' crosses from the left-hand side. Haller is perfectly suited to be a Pressing Forward, harassing opposition defences with his work rate, stamina and our high line of engagement. Rebic will wreak havoc with runs from deep as the Shadow Striker.
Player instructions can often add that little something extra to the way that your team sets up. Alongside the Pressing Forward's more urgent pressing intensity, I've also set the Shadow Striker to the same instruction. Mixing these in with our high pressing team instructions means we won't be giving the opposition a second on the ball, forcing them into mistakes.
It's all well and good talking through the ideal way you want your tactic to function on the pitch. The real question is always will it bring results? What are you waiting for? Set it up for yourself and try it out.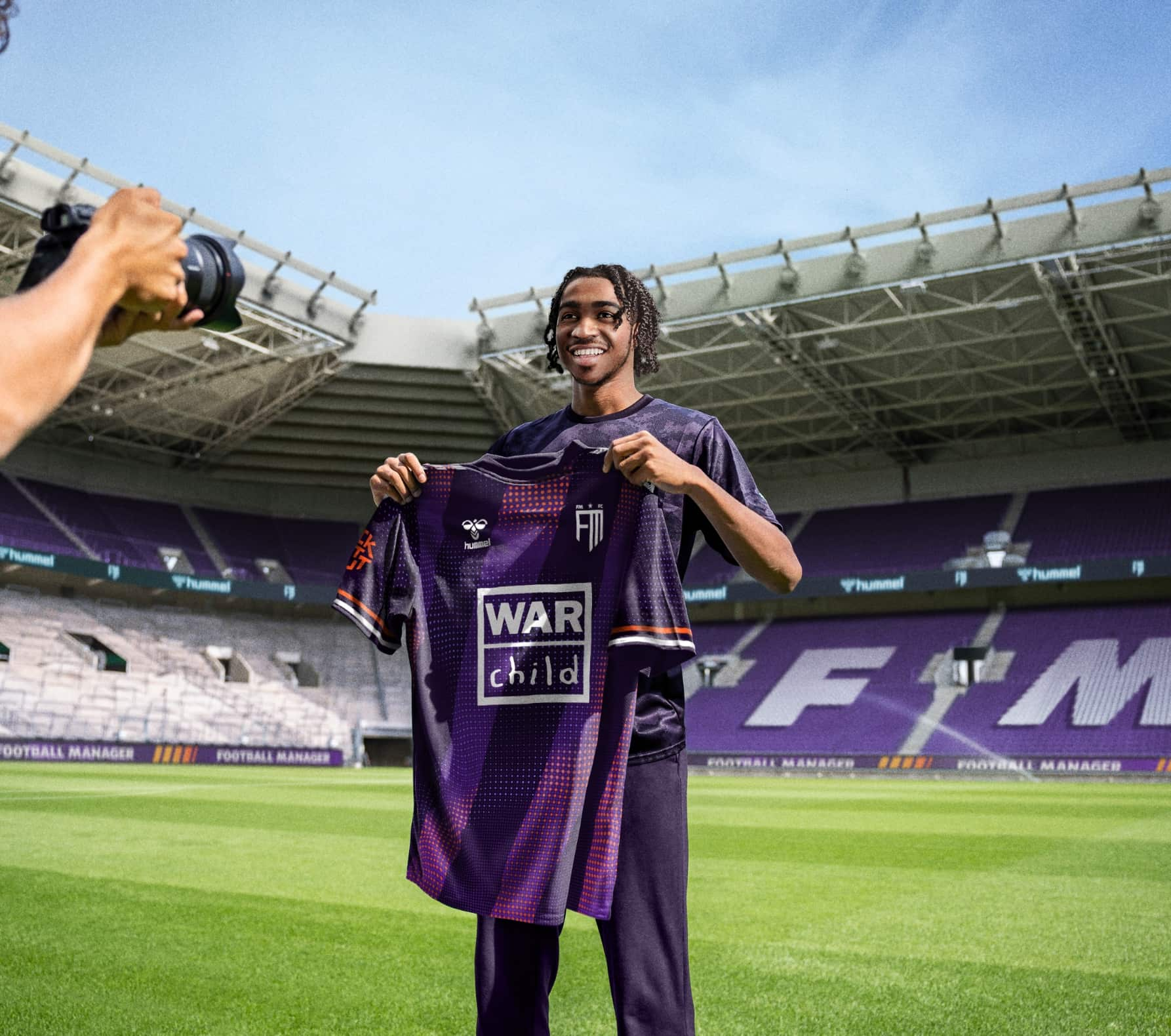 JOIN THE SQUAD
GET REWARDED
Sign up for FMFC to get exclusive feature drops and game updates, personalised content, plus member-only rewards and incentives.
Explore Our Features Roadmap