How to Delegate Staff Responsibilities in FM22
Extra Time: Guides
04.07.22
Your FM22 managerial journey can be whatever you want it to be – and whether that means you take control of every little thing or just turn up for matchdays is entirely up to you.
Perhaps you're not a fan of dealing with the media? Or maybe you prefer to be like a special Portuguese man who doesn't get on too well with the media. Or do you prefer the warmth of your office to the more chilled environment of the training pitch?
Whatever type of manager you choose to be, we've put together a guide that explains how to delegate various aspects of your role to your very capable backroom team.
Staff responsibilities are often overlooked, but using them effectively can be a vital ingredient to success. To this end, the new functionality in FM22 gives more power and discretion than ever before.
Making the most of your team around you can also help streamline your experience. This is perfect for newcomers to Football Manager or those who just want to focus on formulating tactics and playing matches. Handing over your transfer responsibility to your Director of Football, for example, will allow you to get through a season much faster.
But if you're going to delegate responsibility to your backroom team, you'd better make sure you have the best available; the better they are, the better the job they will do in your place.
Quickly Filter
For the first time in the Football Manager series, you can now filter staff responsibilities by category. For example, if you want to look at who is currently overseeing Training, simply untick the rest of the categories and you will be left with just the information you need.
If you're new to FM and less experienced – or perhaps you just want a refresher on who's responsible for what - you can also filter responsibilities by staff member; click 'Staff' and 'Organised by Role' to reveal your backroom team's current responsibilities.
Don't Face The Press
In modern football, we often see the assistant manager or first-team coach facing the media instead of the manager. Why not take the same approach in FM22?
Choose which media duties you wish to fulfil. For example, you can delegate the new signing press conferences to a member of your team, but still choose to handle the pre-match pressers, making the most of the last chance to send a message to the opposition manager before each game.
Pre-Season Friendlies
At the start of the season, you should focus on what matters to you as a football manager. This could be securing a key transfer target, perfecting your game-winning tactic or scouting players. Asking a member of your staff to take control of pre-season friendlies allows you to concentrate on the areas that matter most to you at a vital time of the year.
You can also tick the option for your backroom staff to arrange the friendlies as well as managing them, allowing you to get even more done (or take a week off on holiday somewhere sunny).
Team Talks
Getting your team talks right can make the difference between a big win or a crushing defeat. FM22 allows you to delegate this responsibility to a member of your backroom team. Look through their profiles to see who has the highest 'Motivating' attribute – they're who you want on this job for the maximum effect.
The game also lets you decide how much of the team talk you want to delegate – perhaps you want the staff member to take control of the team talk back in the dressing room, but you want to handle it on the pitch, or vice versa? The choice is yours.
Naming the Matchday Squad
Another task that a member of your backroom staff can undertake is the selection of your matchday squad. This may seem strange, but it can be an effective tool that can highlight your team in a different light. For example, your assistant manager may move the player you typically play on the right to the left to make the most of a few different attributes. It could be the key change to surprise your opponent and lead the team to victory.
If this is not your style, your team also offer team selection advice when matchday arrives, thus allowing you to keep control but still take on your team's knowledge.
FM Touch and Xbox players who are used to zooming through the seasons may find this useful.
There's no 'I' in Team
Whilst we've mentioned a few of the most common tasks players can delegate, you can mould your game experience to suit your needs. For example, if you don't want to handle the staff appointments? Hand them over to the chairman.
You can also delegate your training responsibilities to your backroom staff. Perhaps you only want to take on general training and leave individual training to your assistant manager, simply delegate that responsibility to them.
You're in charge, but be sure to make the most of your backroom team around you to help secure success in FM22.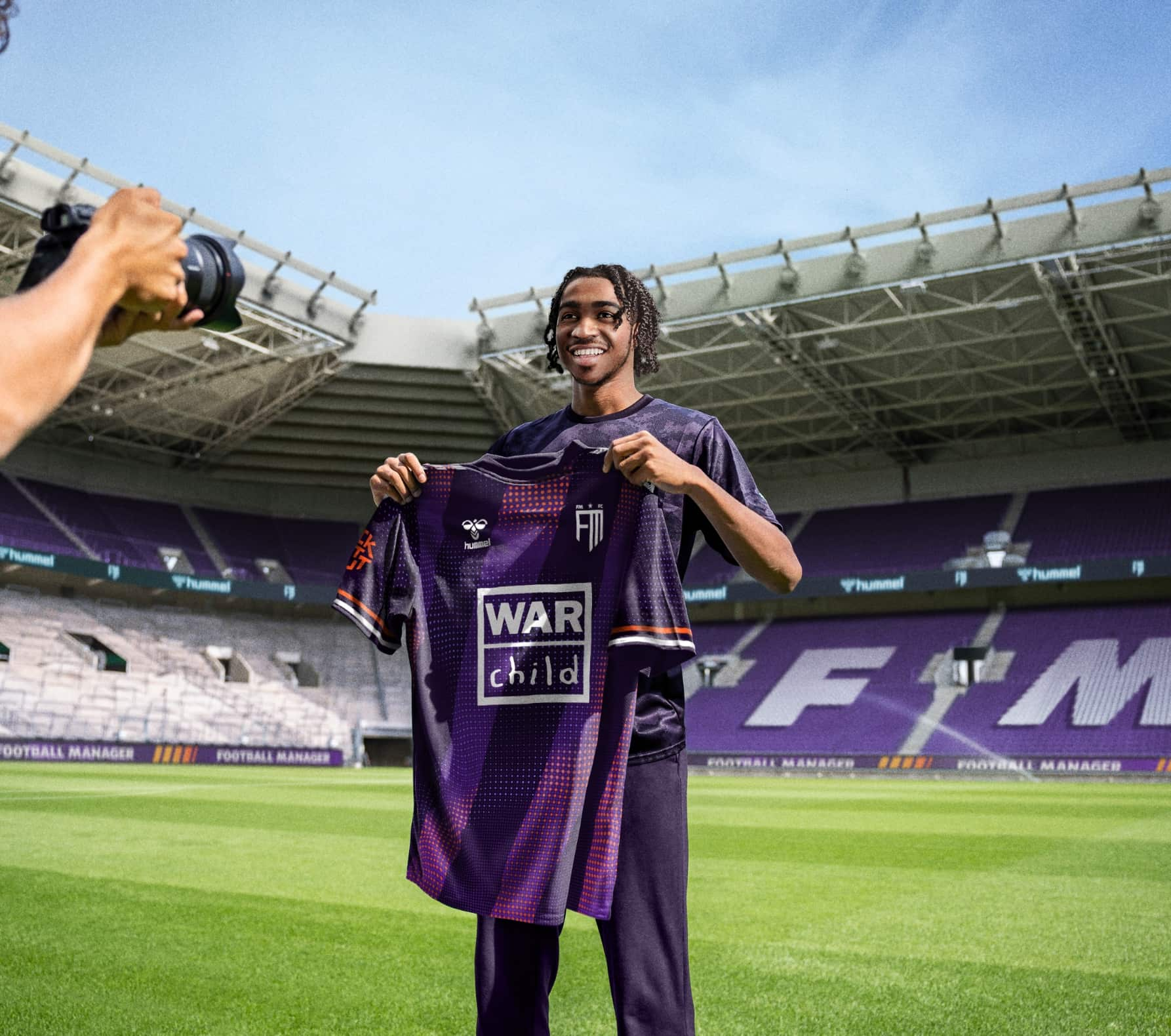 JOIN THE SQUAD
GET REWARDED
Sign up for FMFC to get exclusive feature drops and game updates, personalised content, plus member-only rewards and incentives.