How to hold onto a lead in crucial games | Wednesday Wisdom
Allow us to introduce a new, regular series to the Byline, one we're titling - Wednesday Wisdom. Every Wednesday we'll host tips and tricks written by the community, for the community. This time we spoke to @FMCatenaccio who is here to advise you on the steps you should be taking when holding onto a lead late into a crucial game.
Picture the scene… you're winning 1-0 in a crucial game that could very well end up deciding who'll win promotion. Your game plan has worked a treat so far, you got an early goal and you've been solid up until now. With 10 minutes on the clock, how do you 'see the game out'?
Being able to see out a game can be the difference between you and your rivals, come the end of the season. Scoring a last-minute goal is one of the best feelings in the world, but letting one in is devastating, for both you and your team's morale.
The art of controlling the ball in the final 10 minutes of a game is easier said than done, there is so much to think about, from player positioning to team instructions. You need to find the right balance between defence and attack so that you don't fall short when it matters.
Formations and Roles
Altering your formation may seem like the best idea at the time. Changing player positions to be more defensive and sitting deeper sounds like the perfect plan, but, in my opinion, I think that's the opposite of what you want to be doing.
Pushing players back sounds ideal, but what you're doing is allowing the opposition to have more possession with time to make good decisions – in effect, handing over control of the game. The more the opposition has the ball, the more chance they have of scoring.
The example above indicates immediately that you're sitting deeper, with the majority of your players stationed in your own half. This isn't a bad approach to take and at times it can work, but I much prefer to be more on the front foot when defending, not allowing the opponent to control the tempo (and, possibly, the result).
This is how I like to line-up. As you can see above, I'm still cautious in my approach, using the player roles to adjust to the situation instead of moving the entire team to be more defensive.
This makes it easier for my players to keep concentration and familiarity in the final 10 minutes of the game. Never underestimate the power of your side's Tactical Familiarity. Imagine having played 80 minutes in your usual system before being asked to fulfil something completely different, it's a big risk.
I try to keep things simple, the odd tweak and slight player adjustment can be extremely useful in these situations. Try to keep a balance between attack, midfield and defence so that you don't isolate individual areas.
Keep a solid foundation, make it difficult for the opposition to break you down while still leaving certain dangerous players further up-field. This will allow your team to counter after winning the ball while giving the opposition someone to think about. Keeping a striker or winger high up the pitch stops opposition full-backs bombing on in attack.

That's why I drop one of the two strikers into an AM/Support role. When your team is defending he will act like a third central midfielder, but in attack, he becomes the hook, the link to my striker. This means the lone frontman doesn't become isolated in the latter stages of important games, he can still offer a substantial threat going forward.
Team Instructions
Potentially one of the most important factors when seeing out a game are the Team Instructions.
First and foremost, you don't want to be playing long direct balls up to a lone striker, the chances of that ball being headed away are considerably higher than his chances of getting the ball down and scoring. Here are the key pointers:
Slow the game down - Reduce the tempo and start time-wasting.

Maintain balance between the roles - Ensure there is a mix of support and defend roles, so your players don't sit too deep.

Look for set-pieces - Tell your team to Play for Set Pieces. This will ruin the rhythm of the opposition while giving you an opportunity to score and seal the game.

Minimise risks - Play shorter passes with a reduced tempo to try and keep the ball in safe areas.
Player Instructions
Player instructions are also a major factor when seeing out a game, using them to your advantage in these situations can be beneficial in many ways. I'll ask my central midfielders to dribble less, make shorter passes and take fewer risks, therefore minimising the chances of losing the ball and making unnecessary mistakes.
This is a reason I love using the wide midfielder (on support) when seeing out a game, the role is very versatile and can be adjusted to best suit your team and in-game situation.
If you want him playing more defensively and helping the full-back then you can set him to hold his position all the while remaining an outlet on counter-attacks with an instruction to cross from deep.
These are just some examples of what can be done when there's a burning need to dig deep and grind out a crucial three points.
Summary
These are the steps I take when seeing out a game, I'm fully aware that there are different ways to do this, but this is what's bought me success over the years. Let me know how you get on with these recommendations.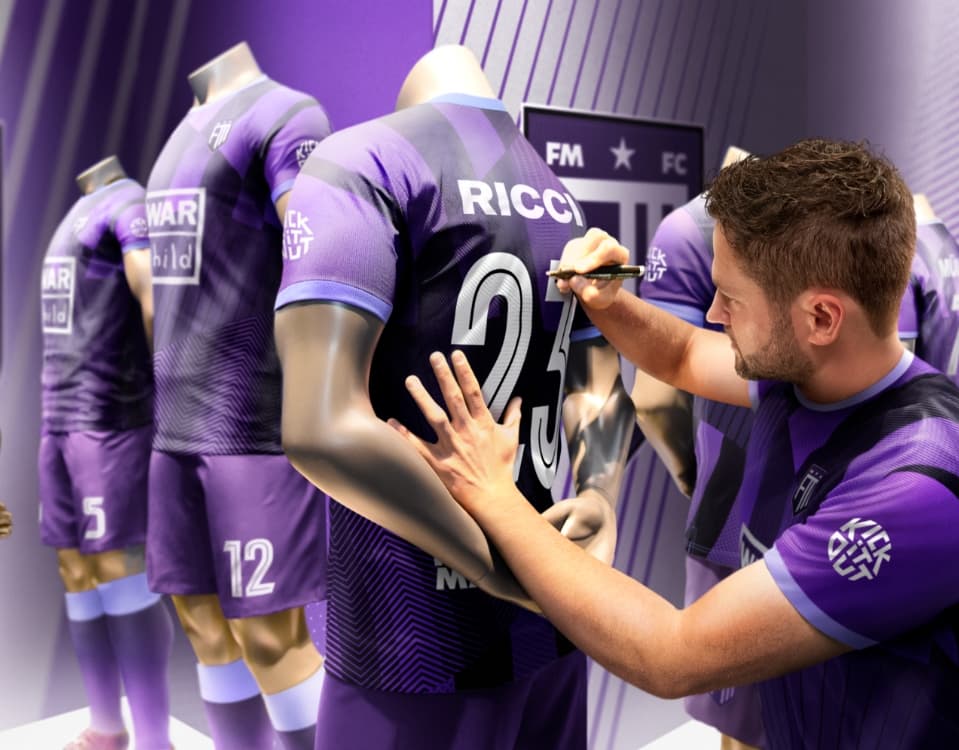 JOIN THE SQUAD
GET REWARDED
Sign up for FMFC to get exclusive feature drops and game updates, personalised content, plus member-only rewards and incentives.
Join the
squad