Larry Nance JR | Why I Love FM
Extra Time: Interviews
12.12.19
In this edition of Why I Love FM we had the chance to catch up with an NBA superstar as we chatted to Cleveland Cavaliers' power forward Larry Nance Jr. We spoke about how Football Manager helped him learn about a sport he loves and how he created his own team on the game with a familiar name up front...
How did you first get into football?
I played soccer throughout my childhood growing up until I got too big and decided basketball would be better for me. Chelsea is my team, it was a no brainer with the form Didier Drogba was on at the time. I follow Columbus Crew too, because I like to watch the MLS when I can.
What made you first get into Football Manager?
My love for soccer really drew me to FM. I was looking for any way to get more involved in the sport in general and now my friends and I are completely hooked.
Sadly, none of my teammates have caught the bug yet, but I'm working on it next year for sure…
I started with my team obviously, won the league and then chose to take on a bigger challenge with a lower level team. The end goal is always to become the best team in Europe.
What's your greatest managerial achievement so far?
My best achievement has to be bringing Portsmouth to the top tier in just three seasons. That was special!
What team are you currently managing?
I had many saves on FM19. I was trying to take Hull right to the top, but right now I'm working with my own team. I created Cleveland FC through Create-A-Club. We began in the Championship with just two created players – one being Larry Nance, the 19-year-old wonderkid striker…
(Just look at those attributes...)
Why do you love FM?
What made me fall in love with FM is the ability to control and create any team you'd like. While transferring in and scouting new players, it makes you feel like an actual manager.
I now understand way more about how transfer windows work and know about different players from different teams too. It's the best way to pass time and occupy my mind, all while learning more about a sport that I love.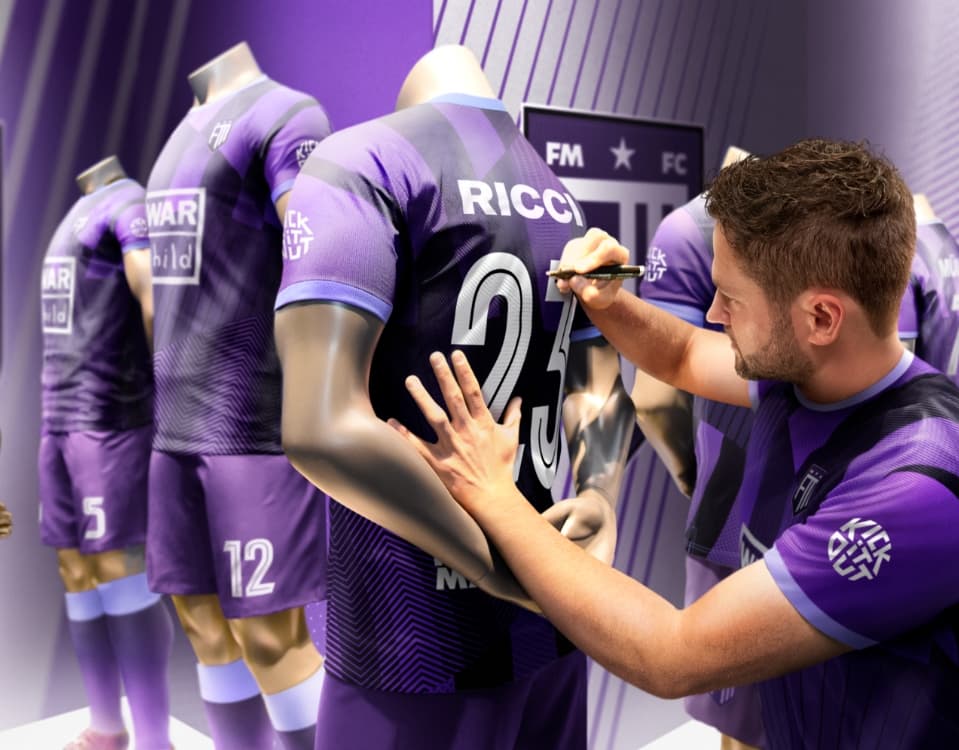 JOIN THE SQUAD
GET REWARDED
Sign up for FMFC to get exclusive feature drops and game updates, personalised content, plus member-only rewards and incentives.
Join the
squad