AS Roma Let's Play | Part Five
We finished part four with routine wins in back-to-back games that helped us forget about Derby Day heartbreak. Sitting a point off the top is frustrating, but it's still a great achievement considering the tough start we endured.
The next challenge comes in the form of Napoli, a home tie against the fifth best side in the league. Inter have come into some good form and are hot on our heels in the table. We can't just look above when there's a team right behind us.
A lot has changed since the last time we played Carlo Ancelotti's side. We got ourselves together and hit some form, look at those lovely green circles.
---
Napoli (H)
We hit our opponents with a high tempo straight out of the traps, with a huge percentage of our focus coming down the right side of the field. Alas, Napoli strike first, very much against the run of play as their impressive strike force combine with Insigne feeding Milik to score from 12 yards.
We almost reply immediately with Cengiz Ünder cutting in from the right and finding Kluivert in front of goal, but he fails to convert. Moments later the Dutch winger gets the ball from a similar position, but this time finds Musa Barrow who makes no mistake, making it three goals in two. What a signing he is proving to be.
Half time approaches, presenting a good opportunity to have a look at the match stats. Having looked at them, we're not quite sure how the game isn't wrapped up already.
Our Roma are pretty much doing everything right, we've just been punished by a clinical striker. It happens. Like many tense games, the second half highlights consist of cheap bookings and nervous middle-third play, rather than clear-cut chances. But we're defending well, so that's something.
The introduction of a Half Back into our system, especially for the big games, is probably the most sensible thing we've done so far. Having Nzonzi or De Rossi (as we do here) is vital to protecting the team.
Despite this, in the 80th minute, we decide to bite the bullet and go for it, as we've said in previous games of this ilk, a draw really won't do much for us. And we know that you, our valued reader, won't settle for draws either…
We take off a midfielder to go 4-2-4 with Dzeko and Schick leading the line (after Barrow makes way). It's aggressive but it might just work. The inside forwards are able to tuck in giving space to the full backs with a much more crowded box than usual.
SUCCESS
On 83 minutes we take the lead; Zaniolo drives into midfield finding an overlapping Florenzi who centers for Dzeko, it hits the Bosnian's beautiful head from a yard out and we celebrate. All the while remembering what happened the last time we scored a last minute 'winner' against Napoli…
This time is different, this time we do it.
A superb win which sees us overtake Juventus to temporarily put some pressure on the champions.
Super sub Edin Dzeko reacted well to being dropped for Barrow in recent weeks, producing the goods when it mattered most. Shout out to Manolas too, another man of the match performance in a huge game, this coming after briefly having his head turned in January. He's basically a Greek god.
Full-time: Roma 2-1 Napoli
---
That's enough about Manolas though, more about us, more praise needs to be given to Sacco Incombente.
That's better.
All eyes are now on Juventus, who need to win their game in hand to rectify the top spot.
And they do. The game finishes 1-0 and it looks fairly routine too… show-offs. All that suspense for nothing. But, we're still there, like a tickly cough that won't go away. A beautiful, talented, tickly cough.
---
Parma (A)
Next up is Parma, the side that gave us an early fright, beating us 3-1 at the Olimpico. We cruise past them this time though. A 4-2 win with the goals shared between Ünder and Kluivert.
As we've stated in previous episodes, we're really sharing the goals around the team. Not only that but we're able to rotate the midfield and number nine without dropping in quality, it's great to see and makes our lives easier.
Full-time: Parma 2-4 Roma
NOTE: This isn't the screen we usually view our squad in… we just moved things around to illustrate this point. We're not maniacs.
---
Inter (A)
The next opponent that stands in our way is Inter, the team hot on our tail in third… and boy is that race hotting up now. We've created a gap between the top three and Milan in fourth and a win here will push that even further. We managed to beat them at home, but now we've got to go to the San Siro and grab all three points – we would love it if we beat them.
Here's how we line up at the San Siro. Despite being away from home, we elect to keep our positive, high tempo press and now that injuries have subsided we're able to field what we believe is our strongest XI. Despite Barrow's hot start, Dzeko needs to come in for the big games.
We start well, enjoying the majority of the possession with Kluivert, in particular, causing problems. We're lively, looking to be the team that takes this game by the scruff of the neck. However, an early injury to Florenzi forces a substitution which puts us off our stride before the break. Santon comes in and we decide not to make any drastic changes as we go into the second half.
A second half that we see very little of, highlights tick by and despite our shouts from the dugout we can do very little to spur the boys on. We push Perotti and Barrow into the game in the hope of injecting some pace that may catch the home side off guard as we head into the last ten minutes.
We don't want to blow our own trumpet, but they work, the subs bloody work. And we're in dreamland.
In the 81st minute we start the highlight with a throw in deep in our half that De Rossi picks up (Half Back role in full effect) and sprays it forward. The ball shifts from left-back to right-back as Zaniolo finds an overlapping Santon who strikes the post. Barrow causes confusion in the six-yard box as Handanovic and Stefan de Vrij combine to bundle the ball home for us. The build-up was pretty, but the finish was not. We'll take it.
Seconds after the Inter restart we look dangerous again, the substitutes combining once more as Perotti clips a gorgeous ball over the top for the on-rushing Barrow.
Cue pandemonium, we were impressed with Barrow's attributes when we signed him and he started very well too, but we didn't know he had this in the locker. An absolute howitzer into the top bracket to wrap up the three points.
Full-time: Inter 0-2 Roma
---
A dominant performance when we needed it most, once again, putting pressure on the champions.
Stop it guys, you're making us blush.
Oh for f… what a rollercoaster of emotions the inbox takes you on. But dwell no more, from pride to frustration to hullabaloo.
We're there, we're actually there, we're top of the tree with the same games played. God bless you Torino, god bless you Walter Mazzarri. This does not slip now.
Oddly enough we come up against Torino next, let's hope they can do us another favour…
---
Torino (H)
We score early, but struggle from there on, conceding twice (yes twice) within the first half hour. Tactics are altered at half time, taking Pastore off for Dzeko to go into our plan B – the 4-2-4 – and we instantly get a goal back through Perotti - a beautifully well-worked goal. We huff and we puff but alas, can't get through to nick a winner.
Full-time: Roma 2-2 Torino
We're obviously disappointed, that's the first time we've dropped points in more than two months. Luckily for us, Juventus stumble to another 0-0 so we're still top – and clearly in their heads.
February was a hectic month, containing the hangover from the winter break and the January window. But to finish it top of the tree is a terrific milestone for us in this save. We've still got some months to navigate and 13 games to go, but Beating Napoli and Inter in recent weeks proves we mean business. We've got the momentum.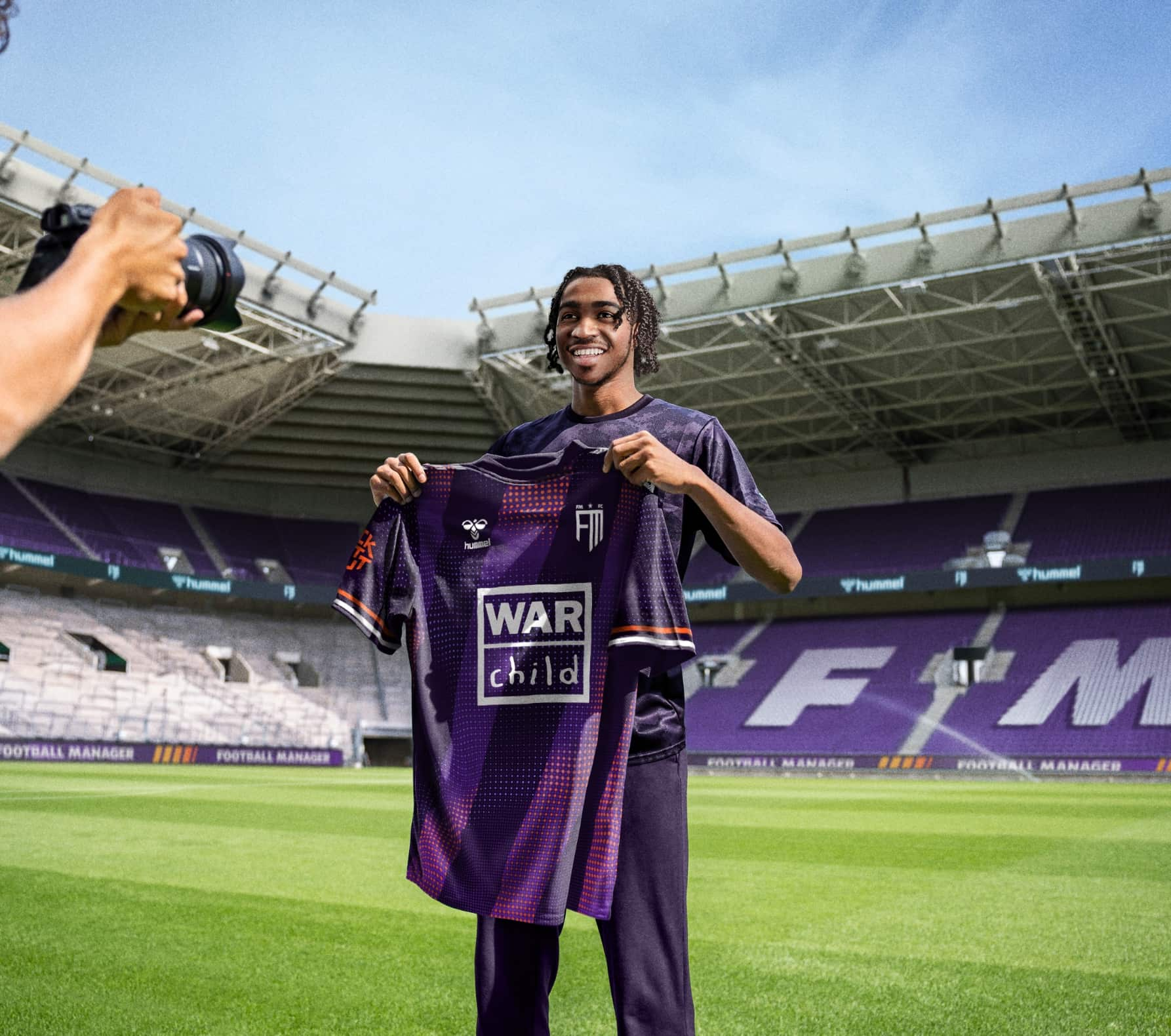 JOIN THE SQUAD
GET REWARDED
Sign up for FMFC to get exclusive feature drops and game updates, personalised content, plus member-only rewards and incentives.