Seven challenges to attempt in FM20
We've already released our top teams to manage in FM20, but with the full release of the game just days away, here are some other challenges (and clubs) that you might like to take on.
Starting from scratch - Inter Miami
Florida's new MLS franchise may not begin their maiden campaign until 2020, but you can take the helm there right now. Starting in January 2019, you have just over a year to build a squad and organise the right number of friendlies and pre-season tournaments to get you ready to mount a charge for the play-offs in your debut season. With a decent budget to get you started, you'll have the flexibility to make some interesting additions.
If you don't fancy taking your skillset to sunny Florida, there are similar challenges at Nashville SC, also new to the MLS for 2020, and Macarthur FC, who join the Australian A-League in the 2020-21 campaign.
Starting unemployed
We know that a lot of you like to really, really 'start from the bottom', beginning your career unemployed. New features for FM20 make the unemployed experience better than ever before, providing you with more media opportunities and more frequent (and relevant) job updates. With more options at your fingertips than in previous editions, how will you approach this unique challenge?
Splash the cash - Paris Saint-Germain
Although a lot of us like to test the limits of the game and our own abilities, it's also nice to have the power (and, of course, the money) at your fingertips to buy the global stars you want, when you want.
French champions Paris Saint-Germain have dominated the Ligue 1 Conforama since being taking over by a Qatari group in 2011. They are yet to set themselves apart in European club competition… can you be the one to change that?
Title Challange: Dethrone Ajax
Last season was undoubtedly a great one for Ajax; they who won their first Eredivisie in five years and reached the semi-finals of Europe's most prestigious club competition. For all the world it seemed like a return to the great Amsterdam sides of old; their youthful and enterprising squad seemingly only at the start of what could be a very successful dynasty.
At FM, we're all about challenging the status quo, so why not try and build a dynasty of your own with one of Ajax's rivals? AZ Alkmaar have started the season well, but you can harness the talents of exciting attackers Oussama Idrissi, Myron Boadu and Calvin Stengs to secure a first league title in 11 years? Maybe you could take the reins at Ajax's old rivals PSV, who have a bevy of exciting prospects themselves, most notably striker Donyell Malen.
Acing it with the amateurs - Cardiff Metropolitan University
Cardiff Metropolitan University's football team have been causing a stir in recent years, consistently finishing in mid-table in the Welsh top flight and, this season, winning a game in European club competition for the first time in 20 years.
With the club prevented from moving beyond amateur status in Football Manager, it's your challenge to manage the consistent player turnover and funnel their resources into a side capable of winning a maiden Cymru Premier title and making greater waves across the continent.
Challenging Expectations - Piast Gliwice
Formed in 1945, Piast Gliwice first gained promotion to the Polish Ekstraklasa in 2008. Subsequently relegated in 2010, the club from the south of the country returned to the top flight in 2012 and have been there ever since. After only just avoiding the drop in the 2017/18 season, The Custodians edged out Legia Warsaw last season to win their maiden Ekstraklasa title.
With an eclectic squad led by defensive midfielder Marcin Pietrowski and featuring Spanish strikers Dani Aquino and Jorge Felix (as well as former Motherwell and Dundee utility player Tom 'son of Mark' Hateley) your task is to challenge expectations with Gliwice again and repeat their Ekstraklasa triumph.
Tour of the British Isles
One for the fans of a proper long-term save. Very few countries can boast the football structures across the UK, with clubs in England's tenth tier often attracting crowds of over 500.
No one has ever, in real life, won the top league titles in Wales, Scotland, Northern Ireland and England - that's a record just waiting to be broken, isn't it? However, to make things that bit more interesting and challenging, why not do it the hard way and start from the bottom in each country. In Scotland, you could plump for Cove Rangers, who are finally in the Scottish professional league system after years of domination in the Highlands. If you're in need of ideas in Wales, look no further than Colwyn Bay, who only returned to the Welsh league setup for this season after years of playing in England. Portstewart are statistically tipped to finish bottom of Northern Ireland's third tier, so you can see the appeal there, and over in England why not choose Morecambe, a club who have been punching above their weight for years?
The choices for this one are almost limitless, but it's the sort of project that will leave you with a bucket full of memories and a warm, fuzzy glow once you've completed it.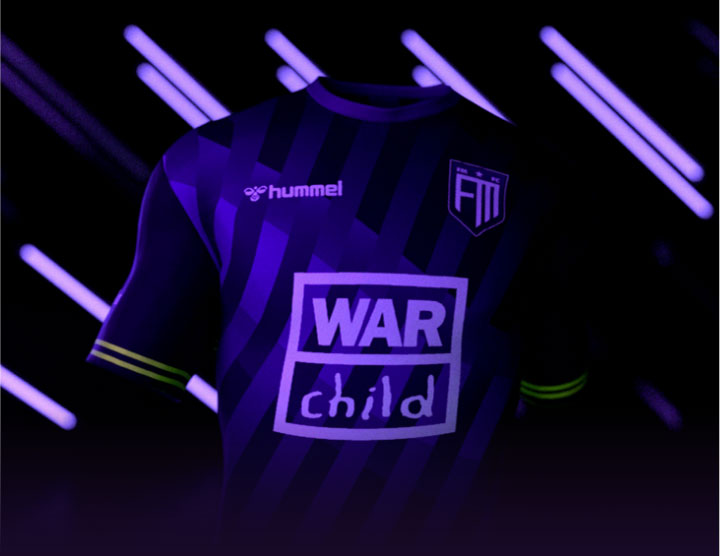 JOIN THE SQUAD
GET REWARDED
Signing for FMFC is your first chance to get feature drops and game info before anybody else, as well as content more relevant to your game preferences plus member-only rewards and incentives. 
Sign-up now for a chance to win an FMFC jersey every week until the end of the season.