Seven EFL saves to get stuck into this summer
It's been another rollercoaster EFL season across each hectic division with teams either battling for promotion or scrapping to avoid the drop. With the season now at a close, it's time to put yourself into the hot seat to see if you can do better than these EFL clubs this summer.
It's easy to start at the top of the game and stay there… but working your way up through the leagues on a limited budget? That's what it's all about. We've asked our friends at 90min to profile seven of the most intriguing challenges in the English Football League.
Here are seven of our favourite FM EFL projects, from Sky Bet Championship contenders right down to Sky Bet League Two underdogs. Will you take over a team who just need a little push to make the big time, or go all the way up from the bottom?
Sky Bet Championship
Leeds United
Budget: £2.5m
Best Player: Kiko Casilla
Best Prospect: Kun Temenuzhkov
Media Prediction: 5th
Leeds United. You've heard of them. The club who paid the price for chasing the moon and have spent the last 15 years outside the top flight as a result. In the 'real world' (which is overrated, by the way), Marcelo Bielsa took them to third place in a season where the Yorkshire side spent 33 out of 46 matchdays in the automatic promotion places.
What they didn't do, though, was get promoted. No, Aston Villa went up in the playoffs instead, leaving Leeds rebuilding… again. But you can do better, can't you? You've got some of the best facilities in the league, a strong squad, and… maybe just about enough in the budget to sign someone who can finish? Some of the chances they missed when it came to crunch time…
Nottingham Forest
Budget: £3.5m
Best Player: Joe Lolley
Best Prospect: João Carvalho
Media Prediction: 9th
Speaking of sleeping giants… it's been a while since Nottingham Forest were in the top flight, hasn't it? This season was their first top-half finish since 2013, and there's a sense of Forest having something to build on at last.
There are some really fun players in the squad too, not least Joe Lolley (who is a massive FM fan himself) and young ex-Benfica midfielder João Carvalho. Surely there's the potential to make one of English football's greatest sleeping giants a real powerhouse again. It might take a few seasons, but it's summer. What else are you doing?
Blackburn Rovers
Budget: £5m
Best Player: Bradley Dack
Best Prospect: David Raya
Media Prediction: 16th
First season back in the Sky Bet Championship after a brief sojourn in Sky Bet League One, Blackburn are back with a bang. Well, with £5m to spend and Bradley Dack still on the books, which is just as good. One difficult thing for a lot of teams outside the top flight is finding a good goalkeeper… so it's definitely a bonus to have David Raya around, a straight-into-the-first-team prospect who'll only get better.
Blackburn's youth facilities are fantastic. If you're in this for the long haul – and you'll have to be – you can make the absolute most of the youth at your disposal. Maybe spend that £5m in three prospects rather than one starter.
Sky Bet League One
Sunderland
Budget: £250k
Best Player: Bryan Oviedo
Best Prospect: Bali Mumba
Media Prediction: 1st
Sunderland are too good for League One. Sunderland are in Sky Bet League One. Your job is to make the second of those things not be true – it sounds simple when you put it like that…
If you want a 'one and done' campaign where you take the Black Cats back up and jump ship for another job, you can do that and have their thanks. But with brilliant training and youth facilities, a fantastic fanbase and a huge stadium, why not make it a project? Build a dynasty? The pieces are all there.
Wycombe Wanderers
Budget: £1
Best Player: Jason McCarthy
Best Prospect: Scott Kashket
Media Prediction: 24th
There are a few interesting little things about Wycombe – taking over a team that's expected to finish rock bottom always has something quite freeing about it. It's you against the world – but there's one 102kg reason that they're a must-manage.
Adebayo Akinfenwa is a player like no other. He's huge, he can finish, and he's as strong as a strong thing. You just don't get the chance to build a system around a player like him very often, and it presents a completely unique tactical opportunity. Give it a go, keep them up and get really creative with your system.
Sky Bet League Two
Carlisle United
Budget: £0
Best Player: Stefan Scougall
Best Prospect: Macaulay Gillesphey
Media Prediction: 5th
The northernmost professional team in England, Carlisle have been on the border *ahem* of promotion to Sky Bet League One for the last four seasons. Excellent players have come and gone, they've threatened to go up on more than one occasion (notably in 2016/17) but they're still in Sky Bet League Two.
There's a certain romance to Carlisle, the Jimmy Glass goal the obvious standout memory (Google it if you aren't familiar, it's worth it). In FM19 they've got the core of a very solid squad. Of course the lack of funding means that you're going to have to be savvy in the transfer window… but that's the game, isn't it? Cast into the waters of the loan and free agent market and you'll be rewarded for smart recruitment.
Forest Green Rovers
Budget: £100k
Best Player: Christian Doidge
Best Prospect: George Williams
Media Prediction: 12th
Forest Green Rovers are the embodiment of a modern-day club, with vegan matchdays and money to spend in the window. Spend that on loans from exciting prospects from the leagues above to bring in some quality perhaps too good for that division.
That, or just pile it back into your wage budget and get a couple of tasty free agents in while you make the board happy with 'tight control over the wage budget'. The world is your oyster. Forest Green made the playoffs in the 'real world' this season but lost out in the semi-final. Can you go two steps further?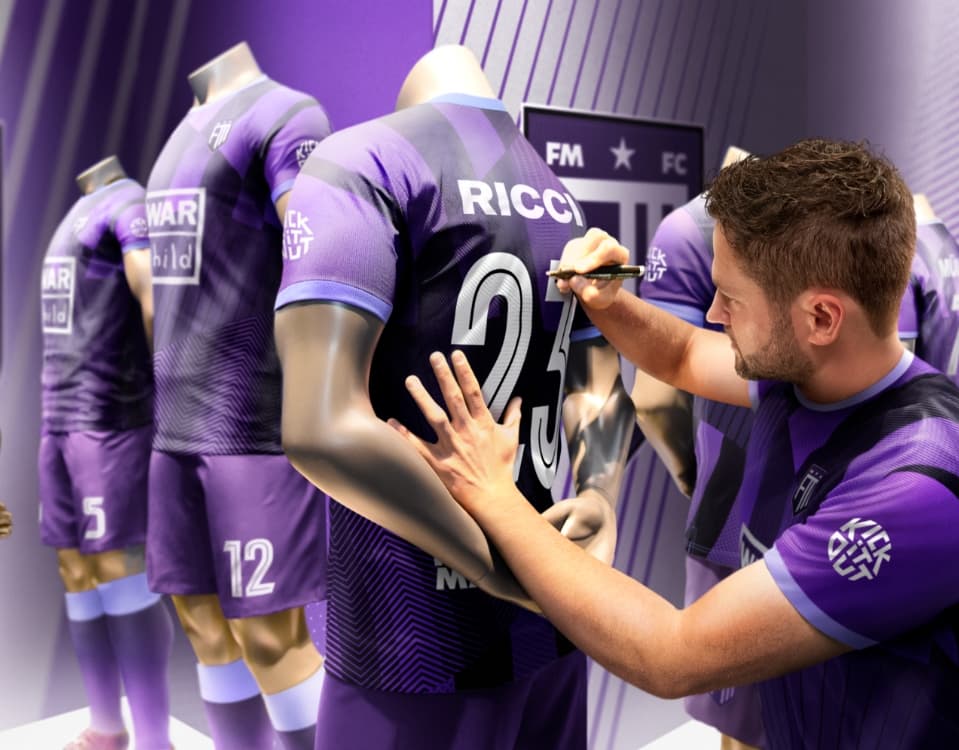 JOIN THE SQUAD
GET REWARDED
Sign up for FMFC to get exclusive feature drops and game updates, personalised content, plus member-only rewards and incentives.
Join the
squad